Theaters offer luxury, unique experiences to draw back moviegoers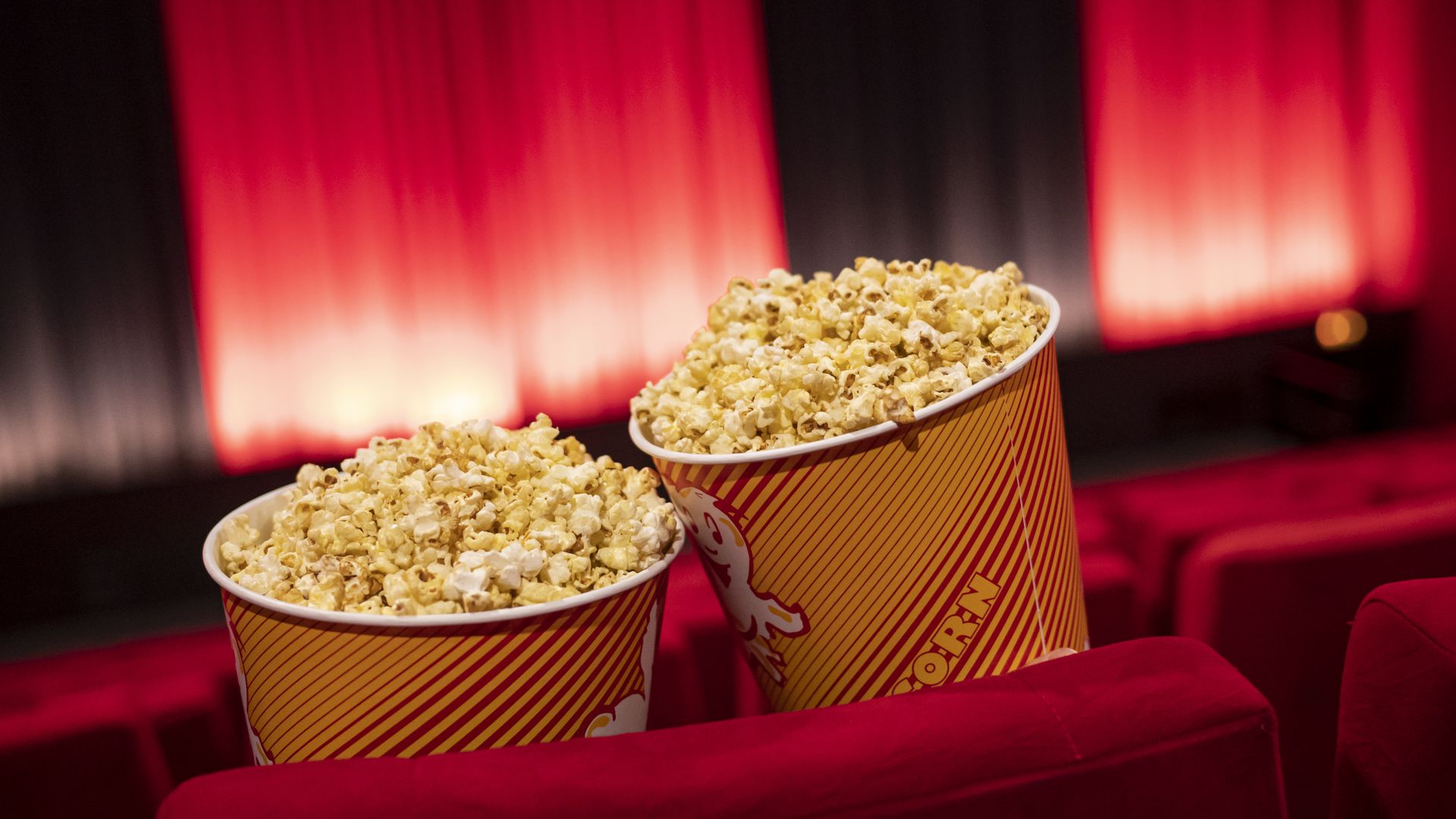 The box office is showing signs of life again after a stagnant few years due to the pandemic and patrons are returning to a revamped movie theater experience.
The big picture: Hundreds of theaters have shuttered since the onset of the pandemic, but those that remain are betting that making movie-going a more luxurious or unique experience will bring back audiences.
Some theaters have become smaller with more comfortable recliners and seats to improve experiences. Others are embracing nicer dining options.
Big chains like AMC Theatres, Cinemark and Regal have redesigned their theater rooms to include more luxury recliners.
Smaller, local theaters are making upgrades and holding special events beyond movies. Megaplex Theatres in the Salt Lake City area has remodeled many of its locations to include heated seats and laser projection. The theater chain told Axios it also hosted events for the 2023 NBA All-Star Weekend, too.
Nitehawk theaters, located in Brooklyn, New York, is a seven-screen theater with dine-in services that allows guests to have a meal during their showing. There's also a bar above the main cineplex that offers full food and drinks.
And Madison Theatre in Albany also has dine-in theater services similar to the national chain Alamo Drafthouse. Madison has also instituted an unlimited movie subscription service for its customers.
iPic, with its multiple locations, allows exclusive members to watch movies with pillows and blankets.
The New Parkway Theater in Oakland, Calif., has taken a different approach. Instead of remodeling a traditional theater, it has a created a space with beanbags, chairs and wraparound sofas.
"They're coming for the movie, but they're also coming to connect with people," manager Moses Ceaser of The New Parkway Theater told Axios.
Part of that includes enjoying events like "Bingo & Beer" nights, karaoke and team trivia.
"We're not making as much money off of each person that comes to the door," Ceaser said. "So we have to make sure they have a great experience and tell their friends and neighbors and even their enemies about all the great stuff."
Driving the news: As of mid-March, the box office has seen $1.3 billion in total gross for 2023, according to Box Office Mojo.
By the end of February, there was about $958.5 million in ticket sales for 2023, which is about 50% up from last year, CNBC reports.
Mega blockbusters have contributed to these numbers. "Top Gun: Maverick," "Avatar: The Way of Water" and a slew of Marvel films ignited a rush to theaters to end last year.
Zoom in: Despite the recent successes, the number of U.S. screens has dropped by 3,000 since 2019 to around 40,000, CNBC reports. Most of the closures can be attributed to the pandemic.
What's next: The design of the theater isn't the only thing changing. AMC Theatres may soon set ticket prices based on where in the auditorium people choose to sit — a notable change to how most movies are priced.
"While every seat at AMC delivers an amazing moviegoing experience, we know there are some moviegoers who prioritize their specific seat and others who prioritize value moviegoing," Eliot Hamlisch, CMO of AMC Theatres, said in a press release.
Go deeper