Medicaid for food's next destination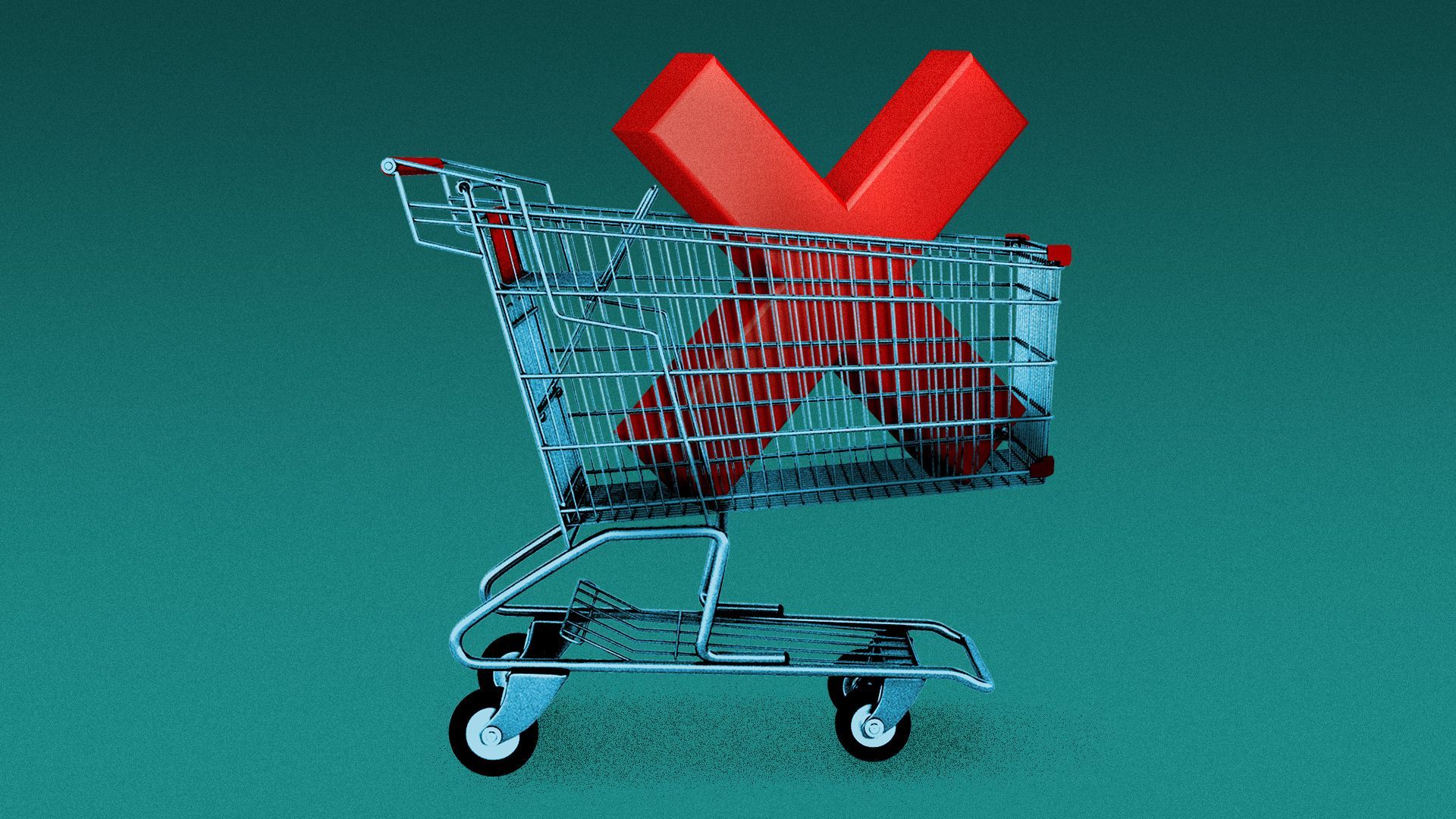 From New Mexico to Maine, a handful of states have pending waiver requests to tap Medicaid funds for food in pilot programs.
Why it matters: This signals growing support for "food is medicine" and food-based health interventions that are being echoed at both federal and state levels, despite mixed pilot reviews.
The latest: New Mexico, Washington, New York, New Jersey, Delaware and Maine have pending Section 1115 waiver requests that would tap funds for nutrition support, according to the Kaiser Family Foundation's (KFF) waiver tracker.
KFF senior policy analyst Madeline Guth tells Axios that these waiver requests were submitted before the Centers for Medicare and Medicaid Services put out a recommended framework in December for providing health-related social needs through the waivers.
This indicates that states "were already thinking about Section 1115 waivers as a mechanism through which they could address food insecurity and nutrition," according to Guth, whose research focuses on Medicaid and includes the Section 1115 waivers.
If approved, they'll join the ranks of Arkansas, Oregon and Massachusetts, which were already green-lit by the Biden administration to roll out Medicaid-for-groceries pilots.
Between the lines: While Guth notes it's difficult to predict precisely what actions CMS will take on pending waivers, she says that the prior approvals indicate that the agency under the Biden administration is "very likely" to grant future states' Section 1115 requests to provide nutrition supports to targeted populations.
Of note: The waivers are not the only funding vehicle state lawmakers are pursuing to advance "food is medicine" treatments and better mitigate food insecurity.
In 2022, California implemented a similar practice to the pilots, incorporating coverage of medically tailored meals through Medi-Cal health plans, per the Hunter College New York City Food Policy Center.
And in Pennsylvania, legislation is expected to be introduced in the House of Representatives that would establish a "medically tailored meals pilot program," per the Pennsylvania Legislative Black Caucus.
What they're saying: "I know what it's like to be hungry. I know what it's like to live in a rural food desert," says Ashley Tyrner, CEO of food delivery company FarmboxRx.
Tyrner was once a single mother living on food stamps struggling to access fresh produce, which eventually led her to start her own "food is medicine" service.
"You've got to pick if you can pay rent, or do you buy food? Do you buy food, or do you buy your heart medication, or your insulin?"
Tyrner tells Axios that these kind of choices are a "stark reality for a lot of people in this country," with the "detrimental" end of SNAP emergency allotments benefits resulting in a "trickle-down effect" that's going to make things worse for food-insecure families.
Meanwhile: Devon Klatell, vice president of the food initiative at The Rockefeller Foundation, tells Axios that "food is medicine" programs have largely operated at a local, community-based scale and, as a result, while promising, studies on their effectiveness have been "pretty fragmented."
"We are really in a position where we need more robust and definitive evidence," says Klatell.
Yes, but: Sue Daugherty, CEO of Philadelphia-based MANNA, which provides nutrition education and medically tailored meals to people with chronic illnesses, tells Axios that while she'd argue enough evidence exists backing such interventions, there hasn't been enough funding made available to examine national impact.
"This wasn't being looked at or talked about a year ago, two years ago," says Daugherty.
The bottom line: "People get prescribed insulin, they get prescribed high-blood pressure medicine, nobody thinks twice that they may be on that forever," Daugherty tells Axios.
"But when we talk about nutritious food or medically tailored food, people are like 'Well, they can't get that forever.' Well, what if they need that forever?"
Go deeper:
Go deeper