Medicaid for food draws mixed reviews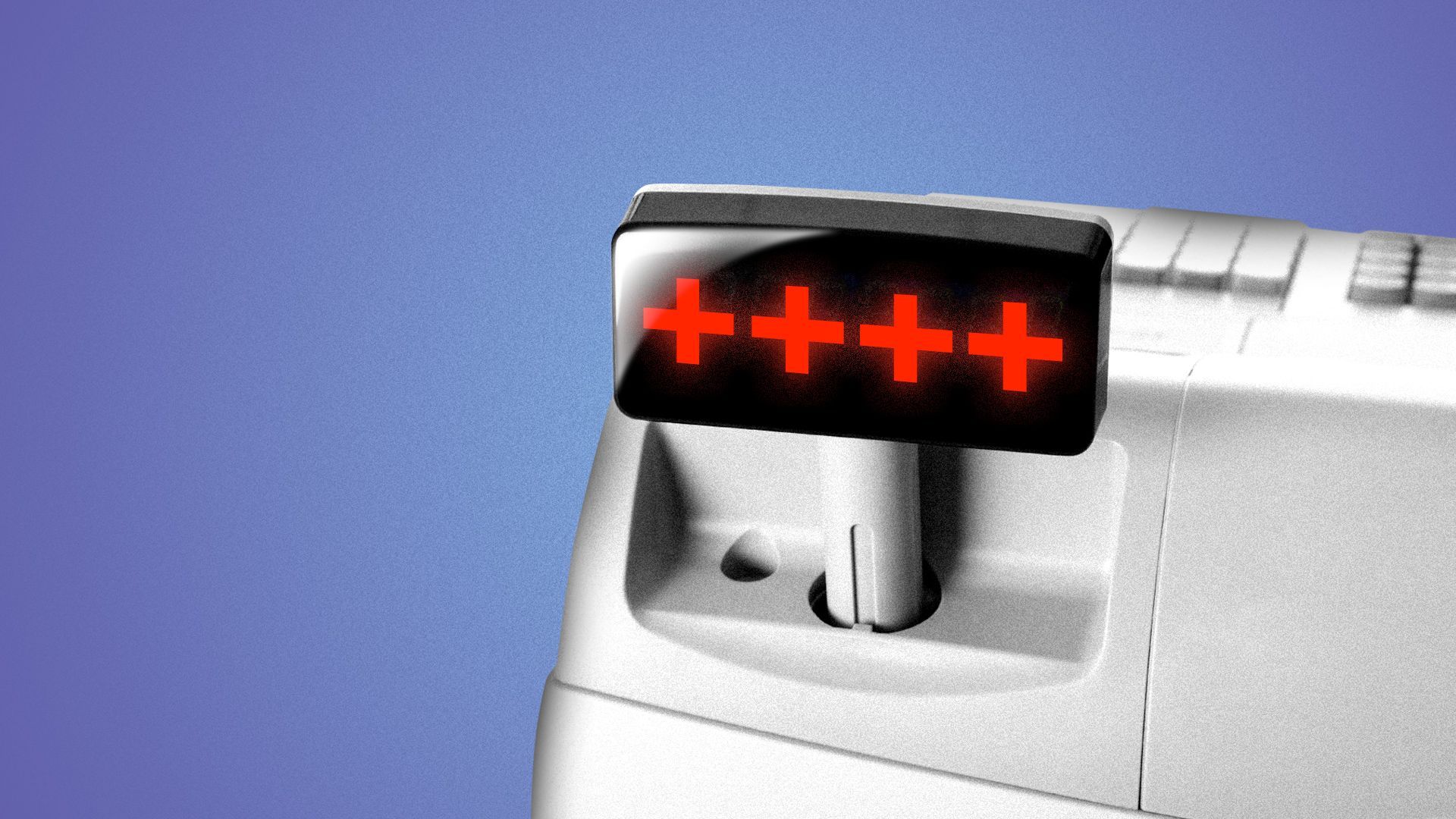 Advocates, analysts and policymakers are giving mixed reviews to the Biden administration's move to let states use Medicaid funds for food.
Why it matters: Some are glad that Medicaid will be available as an additional tool to address food insecurity and diet-related health conditions, but others see expanding programs like SNAP as the priority ahead of a looming hunger cliff.
What they're saying: "Medicaid already covers many life-long drugs and therapies. It should pay for food the same way it pays for statins, insulin, and other lifetime medications," Adam Shyevitch, chief program officer at Boston-based healthy food nonprofit About Fresh, tells Axios.
Alice Řezníčková, an interdisciplinary scientist who researches food and nutrition security at the Union of Concerned Scientists, says the experiments in using Medicaid funds for groceries are the latest in a "patchwork" of nutrition benefits across agencies and programs.
"This to me signals that there is an increasing focus on nutrition security," says Řezníčková.
The other side: The Medicaid pilots could be a new source of relief as pandemic-era SNAP expanded food benefits expire across the country — but that shouldn't be used as an excuse by policymakers seeking SNAP cuts, according to Parker Gilkesson, a senior policy analyst at the Center for Law and Social Policy (CLASP).
"Anything that can help bolster nutrition is important," but some may "try to use that change as a reason to cut SNAP," says Gilkesson, whose subject matter expertise includes SNAP and Medicaid.
Likewise, Řezníčková hopes that existing programs like SNAP don't get less attention and funding because of the pilots: "We shouldn't lose sight of other programs that we know work already, while we also try new programs."
State of play: In the fall, Arkansas, Massachusetts and Oregon received approval under a Section 1115 waiver from the Centers for Medicare & Medicaid Services (CMS) for test programs that tap into federal and state funds for health-related social needs.
What that looks like varies per state, but it encompasses nutrition counseling, cooking supplies and meal delivery.
Yes, but: "It's not the case that everyone enrolled in Medicaid is getting these innovative services," according to Suzanne Wikle, a Medicaid expert and senior policy analyst at CLASP.
Each state has an "identified population" that is receiving these services, such as certain pregnant people, people with certain chronic conditions, or others that are in a particularly vulnerable stage in life, Wikle says in an email. She also noted that the pilots are time-limited.
Plus, millions of Medicaid enrollees could soon be facing loss of benefits, as starting April 1, states will be able to resume Medicaid disenrollments, warns the Kaiser Family Foundation.
Meanwhile: Shyevitch tells Axios in an email that the Medicaid pilots are "welcome and exciting," but worries that CMS is "imposing seemingly arbitrary limits that minimize the impact such prescriptions can have."
He says SNAP and other benefits developed to increase food purchasing power are the foundation of addressing national food insecurity, but "caregivers need more targeted tools."
Zoom out: Food insecurity is linked to higher health care use and expenditures.
A growing body of research on "food is medicine" interventions suggests that approaches like medically tailored meals, medically tailored groceries and produce subscriptions can reduce chronic disease risk.
Alissa Wassung, the executive director of the Food is Medicine Coalition, a nonprofit network of medically tailored meal providers, tells Axios that she's encouraged by the prospect of the use of Medicaid funds for food.
"What we're seeing ... is more of states picking up on the power of 'food as medicine,' and an administration that is paying attention to it in a brand new way," says Wassung.
What we're watching: The Medicaid-for-groceries pilots are likely to add kindling to the farm bill nutrition fight this Congress, as Republicans and Democrats gear up to clash over food stamp funding.
"In Washington sometimes, bright shiny things get a lot of attention and sometimes a lot of financial resources," House Agriculture Committee Chair Glenn Thompson (R-Pa.) told the Wall Street Journal.
"Let's look at what the needs are."
The bottom line: Medicaid funds used for food programs may bolster nutrition "in a way that's important, but [it's] not the same way as giving people their own purchasing power," Gilkesson tells Axios.
Go deeper