Democrats target Republicans on proposed food stamps cuts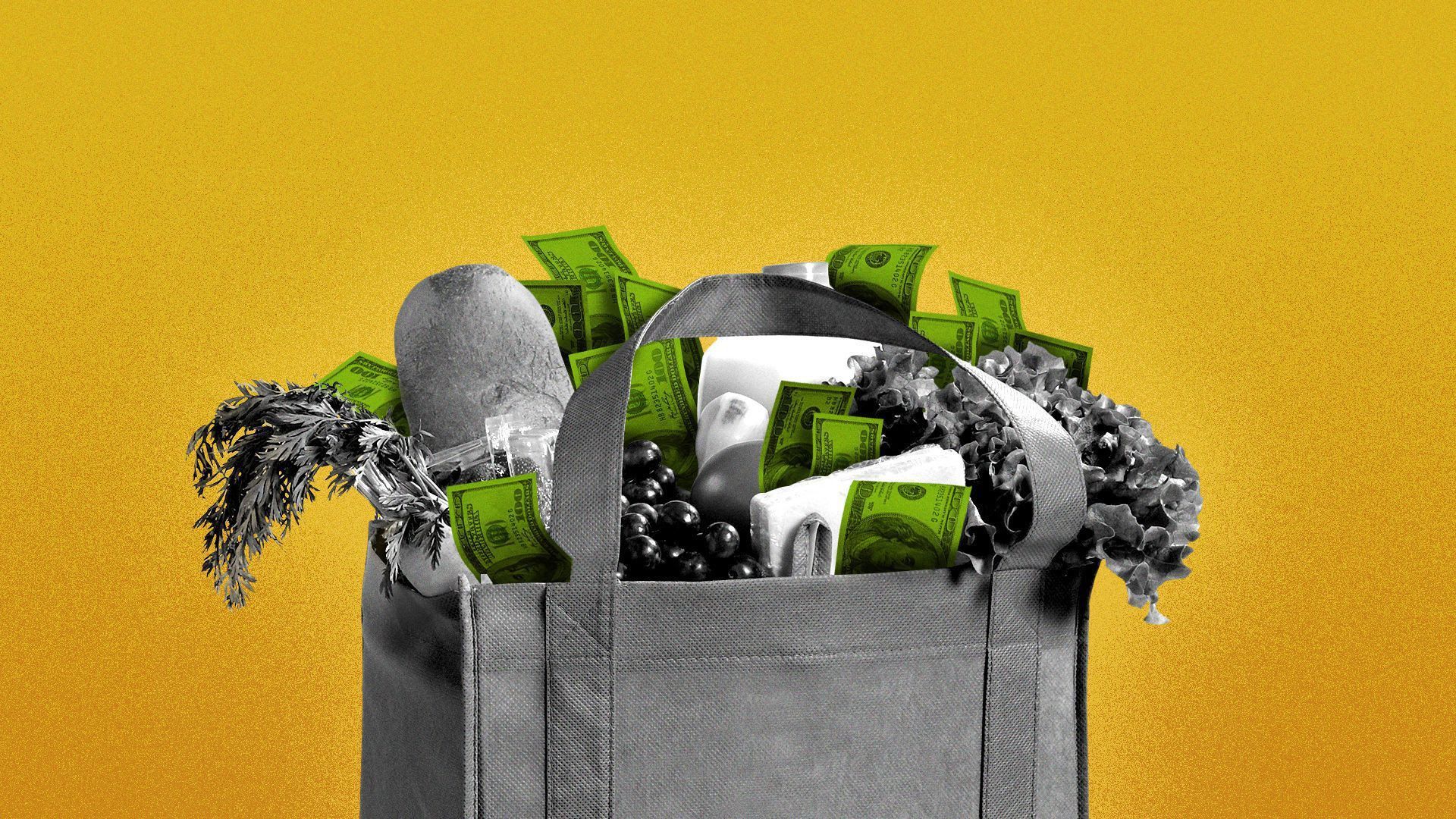 After fighting with Republicans over Social Security and Medicare, Democrats are now singling out another GOP budget proposal: cuts to the federal food stamp program.
Why it matters: With House Democrats in the minority, the role they will be able to play in final budget deficit decisions is limited. But they are jumping at opportunities to distinguish themselves.
What they're saying: House Minority Whip Katherine Clark (D-Mass.) told Axios that the idea shows which demographic the GOP prioritizes most.
"This is just one more example of the MAGA extremists putting the rich over working families," she said.
"The fight to end food insecurity is personal to me – my siblings and I relied on free meals at school and during the summer to stay healthy and fed," Rep. Jimmy Gomez (D-Cal.), chair of the Congressional Dads Caucus, told Axios.
Details: Rep. Jodey Arrington (R-Tex.), chair of the House Budget Committee, recently listed food stamps as a potential target to cut costs to balance the budget.]
"A Republican majority will make work, not government handouts, the best financial option for able-bodied citizens," Arrington wrote in a Washington Examiner op-ed last month.
Last year, more than $119 billion went toward food stamps for about 41 million people across the country, with households receiving an average of nearly $240 a month prior to COVID-era boosts to food stamp payouts.
Those expire at the end of February, and activists credit them for helping reduce child hunger.
The pushback: Democrats note that many states already require work requirements to receive food stamps. Others argue that decreasing food stamps could exacerbate ongoing financial issues for families already struggling to meet their needs.
Rep. Brendan Boyle (D-Pa.), ranking Democrat on the House Budget Committee, told Axios: "If Republicans really wanted to reduce families reliance on SNAP, they wouldn't block efforts to raise the minimum wage, extend the Child Tax Credit and lower the cost of child care."
Rep. Ruben Gallego (D-Ariz.) praised food stamps while pointing to his journey from poverty to Congress. "I know firsthand the benefit of having a strong safety net and I'm grateful for the programs that helped my family get by," he told Axios.
What's next: Gomez plans to re-introduce legislation that not only goes against plans to cut SNAP but would expand eligibility to include college students.
Go deeper