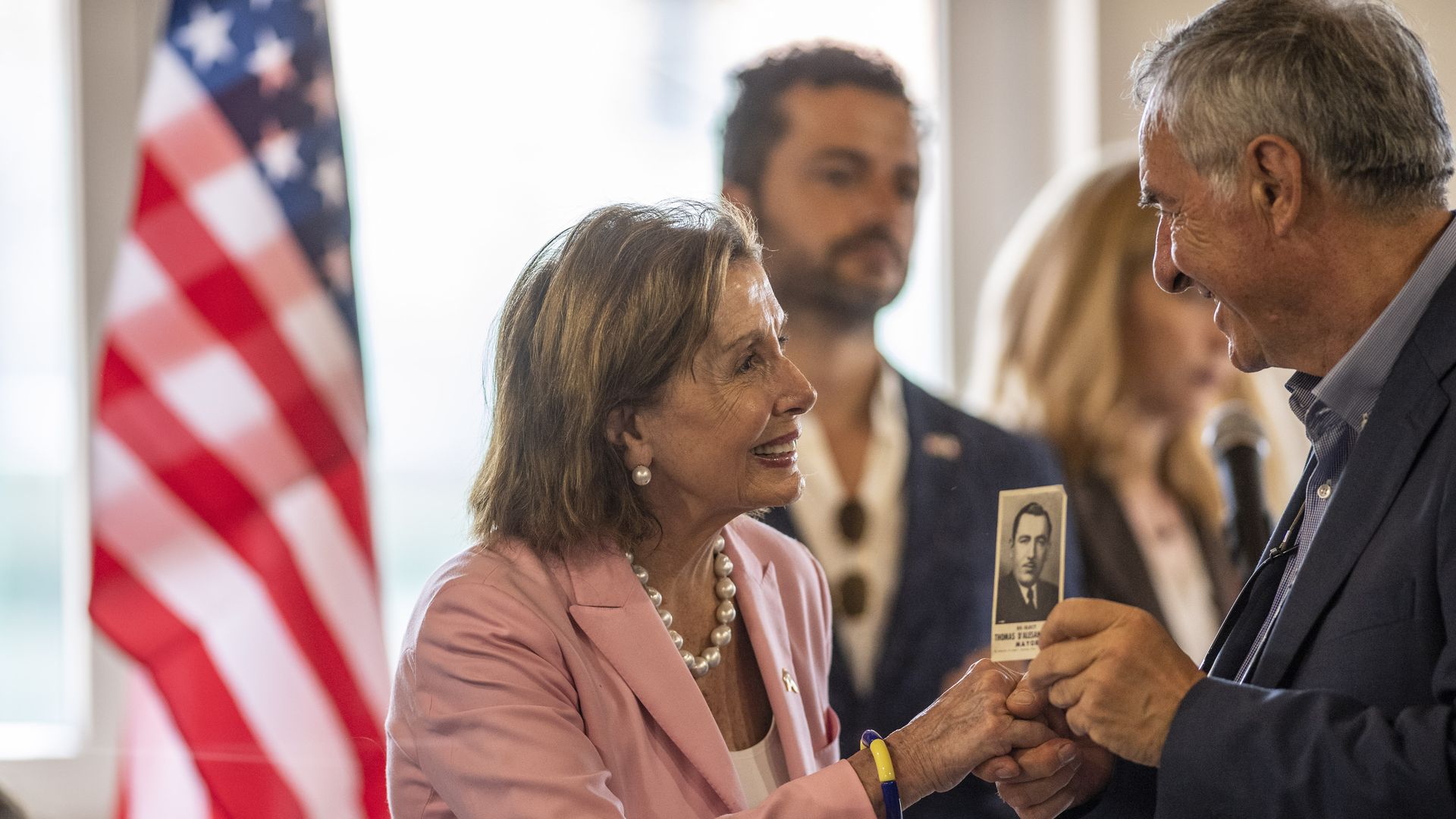 With the Senate finally voting to confirm Eric Garcetti as ambassador to India, senators and Democratic donors are turning their attention to something of a Biden-era mystery: the open embassy in Italy.
Why it matters: More than two years into his term, President Biden has yet to name anyone to serve as his ambassador in Rome, traditionally one of the choicest positions in the State Department.
Although the embassy's chargé d'affaires, a career civil servant, can conduct the day-to-day diplomacy, most G7 countries expect to have a big-name ambassador in place — someone who can call the president directly and cut through the State Department bureaucracy.
With deep economic and cultural ties to the United States, Italy, a member of NATO, is front and center both in arming Ukraine and diversifying Europe's energy supply.
In addition to the ambassador's residence — a 15th century villa with private gardens and a wine cellar — the embassy offers plenty of substance for any former Wall Street executive, or former member of Congress, interested in foreign affairs.
Between the lines: The U.S. is unique among G20 countries in that roughly 30% of its ambassadors come from outside the career foreign service, with presidents from both parties doling out ambassadorships to allies and donors, as kings and queens bestowed titles in medieval European courts.
The vacancy in Rome is perplexing both to the donors and politicians who aspire to it — and Republican senators who would likely grill any potential nominee.
"It's a usually highly coveted position," said Sen. Marco Rubio (R-Fla.). "It doesn't make any sense."
"Maybe they haven't found the donor rich enough yet to give it to."
The intrigue: For most of the last two years, some aspiring ambassadors were convinced that Biden was holding Rome open for former Speaker Nancy Pelosi, a proud Italian American, once she decided to leave the House.
But with Pelosi not making any visible moves to leave Congress, the theory that Biden was preserving Italy for Pelosi has lost some currency.
Biden had been considering Stephen Robert, a former Wall Street executive with ties to Pelosi, for Italy. But he is no longer in the mix, according to people familiar with the matter.
The White House declined to comment.
The big picture: Biden, who campaigned on restoring America's diplomatic relations across the globe, has had more of his ambassadors confirmed than President Trump.
But with 113 confirmed ambassadors, Biden lags behind Presidents Bush and Obama, who had 130 and 116, respectively, according to data from the Center for Presidential Transition at the Partnership for Public Service.
That is partly a result of a closely divided Senate, which was more focused on passing big pieces of legislation and confirming federal judges in Biden's first two years.
What they're saying: "President Biden has nominated more ambassadors to countries at this point in his presidency than any of his three predecessors, but has experienced even more delays than his predecessors in getting those nominees confirmed by the Senate," said Valerie Smith Boyd, director of the center.
"To increase the speed at which ambassador vacancies are filled, we should reduce the overall number of positions requiring Senate confirmation."
The bottom line: Garcetti's confirmation, which included three Democratic "No" votes and seven Republican "Yeses," is a reminder that controversial nominees can require a unique, and even surprising, voting coalition to win a majority.
But before there's a floor vote or even a hearing, Biden has to send a name for Italy to the Senate.
Go deeper