15 Dem governors ask pharmacies to clarify plans for abortion pill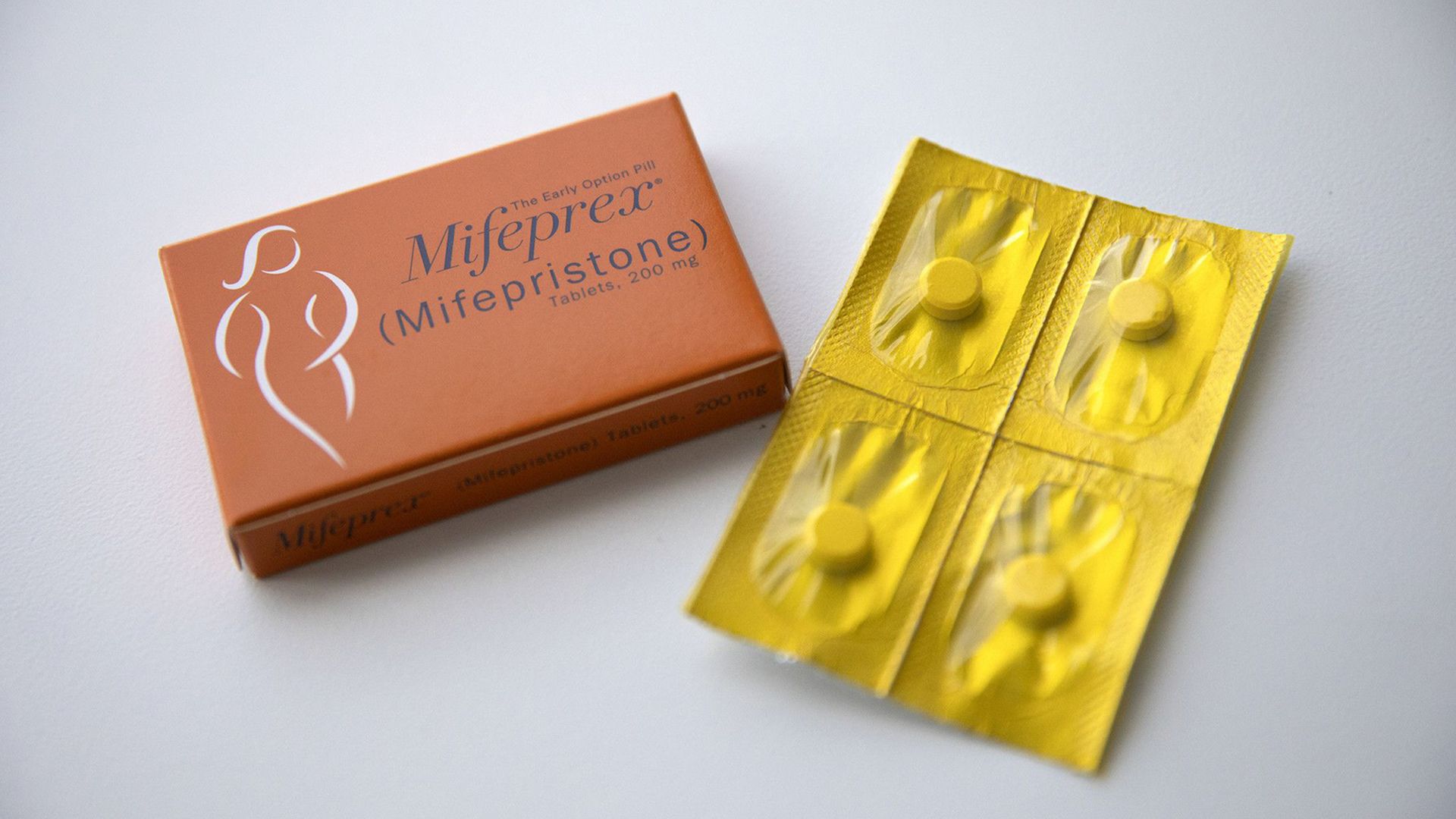 Fifteen Democratic governors asked seven leading pharmacy retailers on Tuesday to clarify their plans for dispensing mifepristone — a pill used in medication abortions.
Driving the news: The move comes shortly after Walgreens announced that it would not dispense mifepristone in some Republican-led states where abortion remains legal.
The move prompted California to announce it would not renew a $54 million contract with Walgreens.
State of play: In a letter to the CEOs of CVS, Safeway, Walmart, Rite-aid, Health Mart, Kroger and Costco, the governors urged them to let their decisions be guided by "science and medical evidence" and "not politics or litigation threats."
The letter acknowledged that the pharmacy retailers are currently reviewing the certification process for Mifepristone.
"We look forward to receiving your plans for dispensing Mifepristone in states where such care is legal, as well as any other actions you plan to take to safeguard access to reproductive healthcare," the letter stated.
The letter was signed by the governors of California, Illinois, Maine, Maryland, Massachusetts, Michigan, Minnesota, North Carolina, New Jersey, New Mexico, New York, Oregon, Pennsylvania, Washington and Wisconsin.
The big picture: In January, the Food and Drug Administration allowed retail pharmacies to offer abortion pills in the U.S., allowing certified pharmacies to dispense mifepristone directly to patients after receiving a prescription from a certified health provider.
Days later, Walgreens and CVS announced that they planned to become certified to dispense mifepristone.
Walgreens reversed its decision in response to a letter from Republican attorneys general saying the pharmacy chain could face legal consequences for doing so. Walgreens maintained that it would distribute Mifepristone "where it is legal and operationally feasible."
Between the lines: The pharmacies not only have to consider whether abortion is legal in a specific state, but also whether there are dispensing restrictions on abortion pills.
While Walgreens received backlash for saying that it would not dispense abortion pills in some states with no abortion bans — Alaska, Iowa, Montana and Kansas — these are states that have laws that only allow physicians, not pharmacists, to provide these drugs.
Go deeper: How abortion pills work and why they're in the spotlight
Editor's note: This article has been updated to include Pennsylvania's governor, who signed on to the letter after it was published.
Go deeper