Biden takes executive action on background checks for guns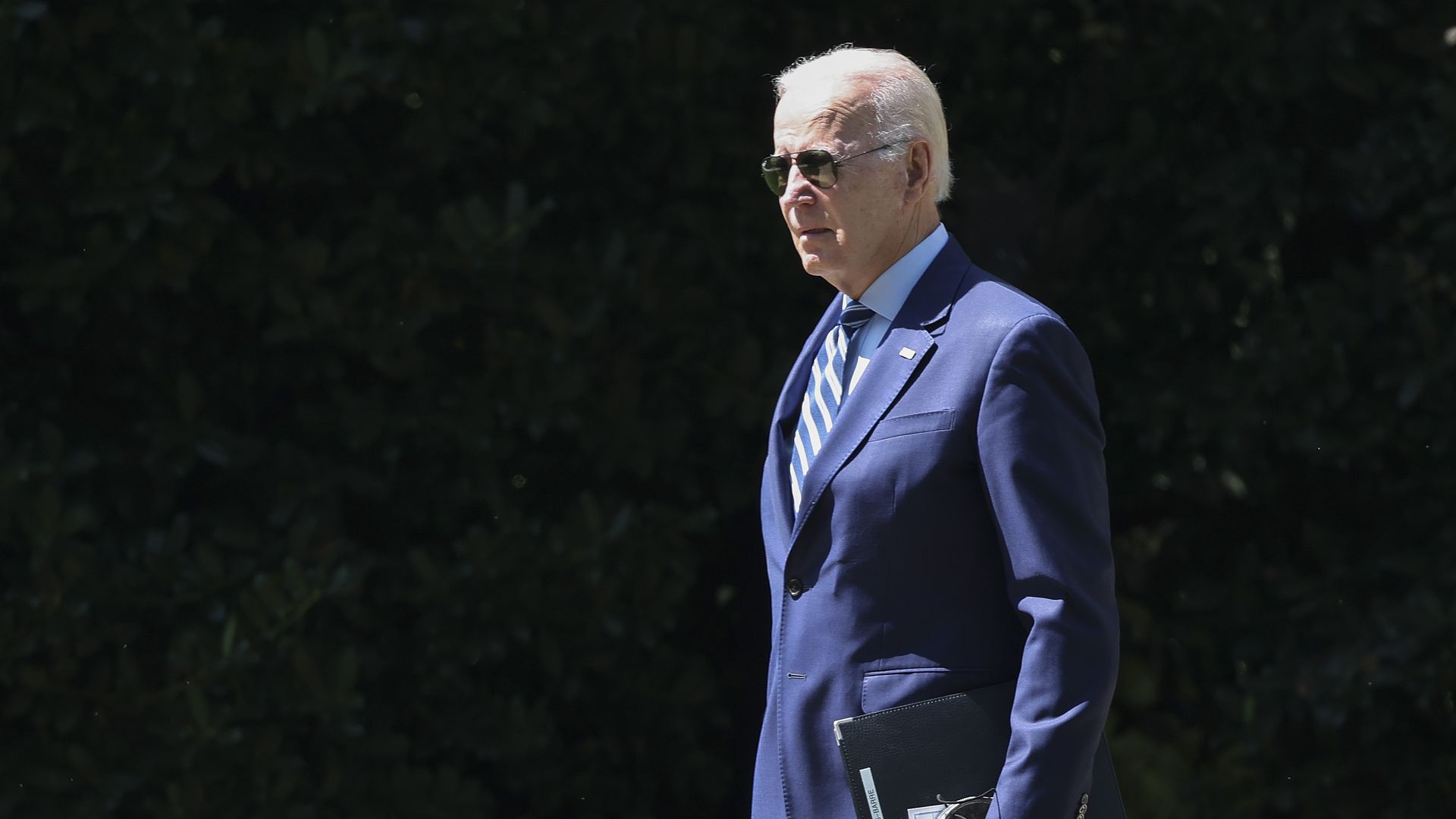 President Biden is signing a gun control executive order on Tuesday that the administration says will get the country "as close to universal background checks as possible without additional legislation."
Why it matters: It builds on the bipartisan legislation Biden signed into law last June, but requires the attorney general to get involved through a wonky process of redefining which firearms dealers are required to run background checks.
The order relies on encouraging more accountability and safer practices by gun owners and dealers through public information campaigns and databases.
"We need universal background checks legislation to finish the job," said a senior administration official.
The details: Biden will sign the executive order while visiting Monterey Park, California, where a mass shooting in January killed 11 and injured nine others.
Between the lines: As the president gears up for re-election, this executive order will be another action he can sell to voters as a way he's tried to deliver when Congress couldn't pass federal legislation to require universal background checks.
The backdrop: Last year's bipartisan gun safety legislation enhanced background checks for those under 21, but even President Biden said at the time of signing it that "this bill doesn't do everything that I want."
Voters are still indicating that they want Congress to address gun violence and mass shootings, according to a Brookings report.
The bottom line: Gun safety leaders have wanted to see this move from the president, recognizing executive action is their best shot at moving closer to reform before the 2024 election — and ahead of a potential shift in power in Washington.
John Feinblatt, president of Everytown for Gun Safety, called Biden's move a "home run for public safety" in a statement and said "we're proud to stand with him as he takes robust action to help close the gun seller loophole."
Go deeper