Scoop: Massachusetts lawmakers seek FDIC briefing on Silicon Valley Bank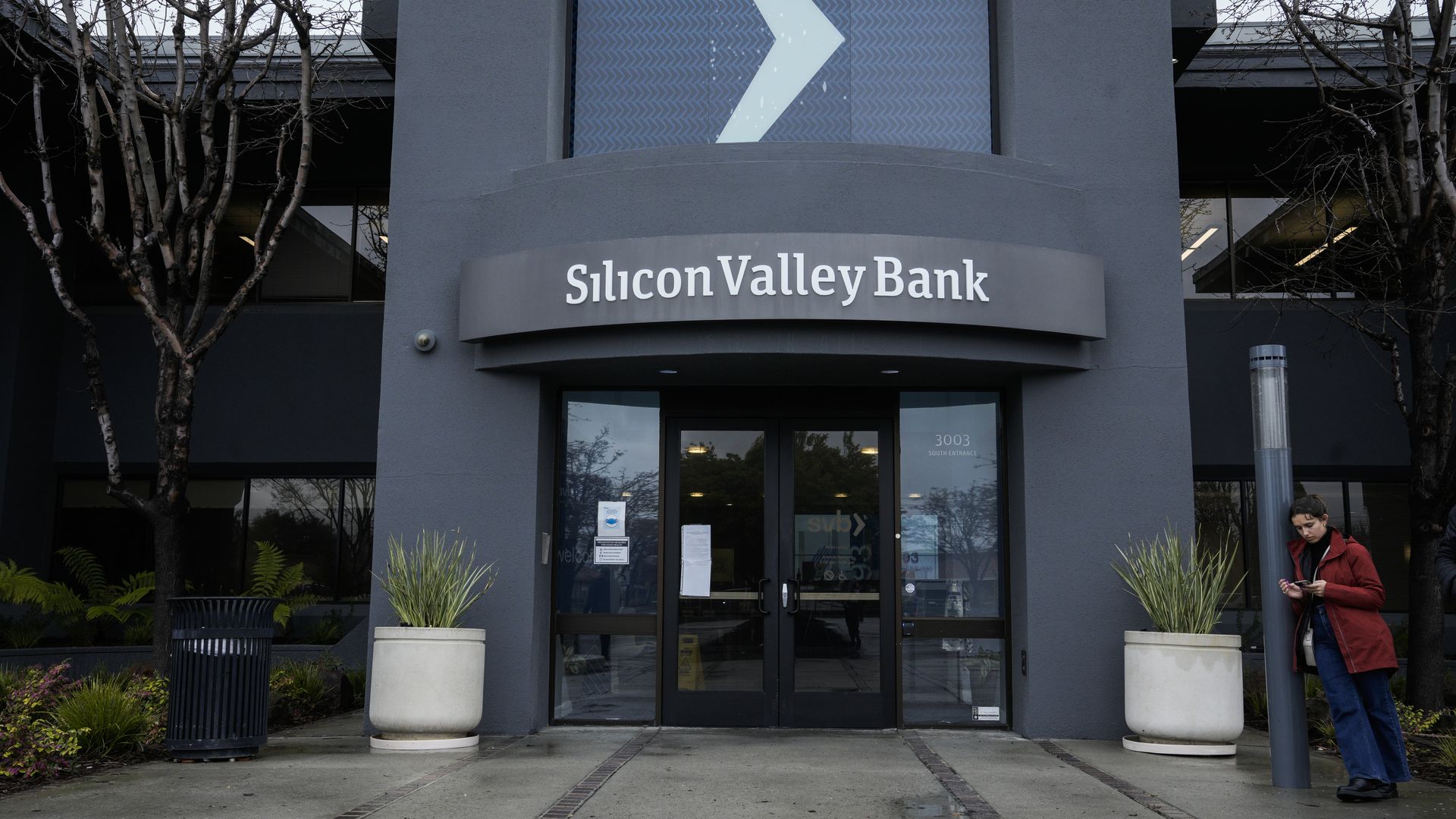 Massachusetts lawmakers are seeking a briefing from the Federal Deposit Insurance Corp. (FDIC) on the collapse of Silicon Valley Bank, Axios has learned.
Why it matters: The FDIC's takeover of the nation's 16th largest bank is being felt deeply in Massachusetts, which has the second-most SVB branches after California.
Lawmakers in both states have been scrambling for answers from federal regulators as they seek to reassure constituents and contain the fallout.
SVB significantly expanded its footprint in 2021, when it bought Massachusetts'-based Boston Private.
Driving the news: Rep. Jake Auchincloss (D-Mass.) told Axios in an interview on Sunday that he put in a request with the Treasury Department for a briefing from FDIC officials.
This comes after California's congressional delegation received an FDIC briefing on Saturday night and a Treasury briefing on Sunday afternoon.
Auchincloss said he's coordinating with other members of the state's congressional delegation and Gov. Maura Healey.
What they're saying: "The big question is, what is the FDIC, in conjunction with other regulators and with, potentially, a purchaser ... going to be able to guarantee for depositors," says Auchincloss, who's aiming for a briefing before branches reopen on Monday morning. "How many cents on the dollar and how fast?"
The former Financial Services Committee member also said he's heard from "scores of prominent executives and investors" that other small and regional banks will be under "immense strain" due to lost confidence and withdrawal attempts by spooked depositors.
"People who in good faith deposited their money at a longstanding institutional bank cannot be left unable to make payroll ... it will be catastrophic for our innovation economy, [and] it will be contagious," Auchincloss said.
State of play: In addition to the briefing for California's members, Rep. Maxine Waters (D-Calif.) organized several bipartisan briefings for Financial Services Committee members on Friday night.
What to watch: Auchincloss said the crisis "should be subject to congressional oversight" down the road: "I think we're going to need to do congressional hearings on both SVB's management failure as well as the regulatory approach to SVB."
Go deeper