Silicon Valley Bank paid out bonuses hours before seizure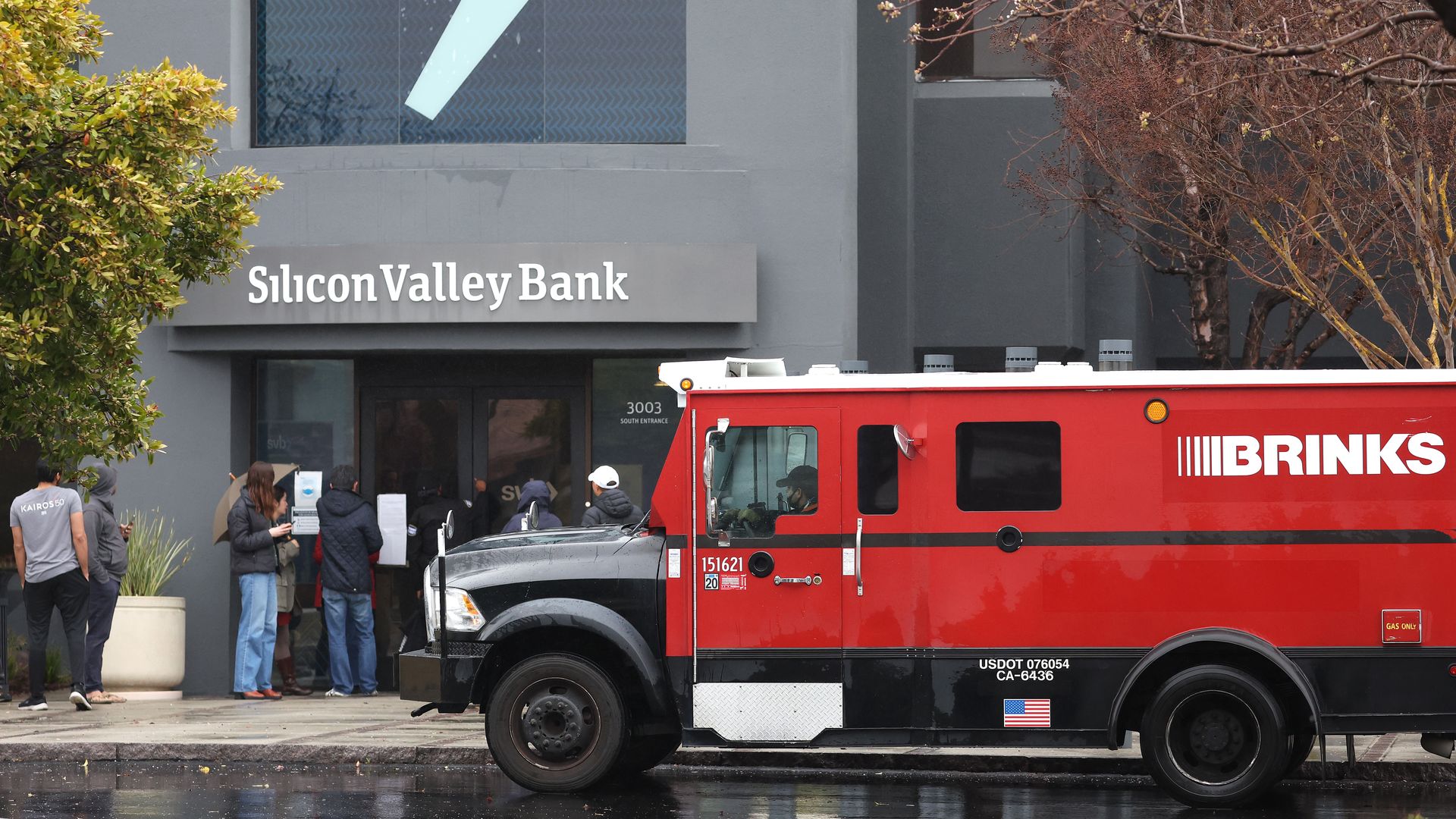 Silicon Valley Bank on Friday paid out annual bonuses to eligible U.S. employees, just hours before the bank was seized by the U.S. government, Axios has learned from multiple sources.
What to know: The bonuses were for work done during 2022, and were previously scheduled to be disbursed on March 10. That date ultimately coincided with the bank's takeover by the Federal Deposit Insurance Corporation.
Bonuses for employees in some other countries were scheduled for later in the month, so those haven't yet been paid.
State of play: An unknown number of SVB employees were emailed by the FDIC on Friday evening, offering them employment with the remnant organization for the next 45 days.
The employees would be compensated 1.5x times their normal salaries, while hourly workers would receive 2x their normal wages for overtime.
An FDIC spokesperson tells Axios: "Without commenting on salaries, it's our standard practice to ask retain [sic] bank employees to assist with an orderly transition as part of our resolution process."
Go deeper: This weekend is everything for SVB and its customers
Go deeper