Silicon Valley Bank failure helps hammer market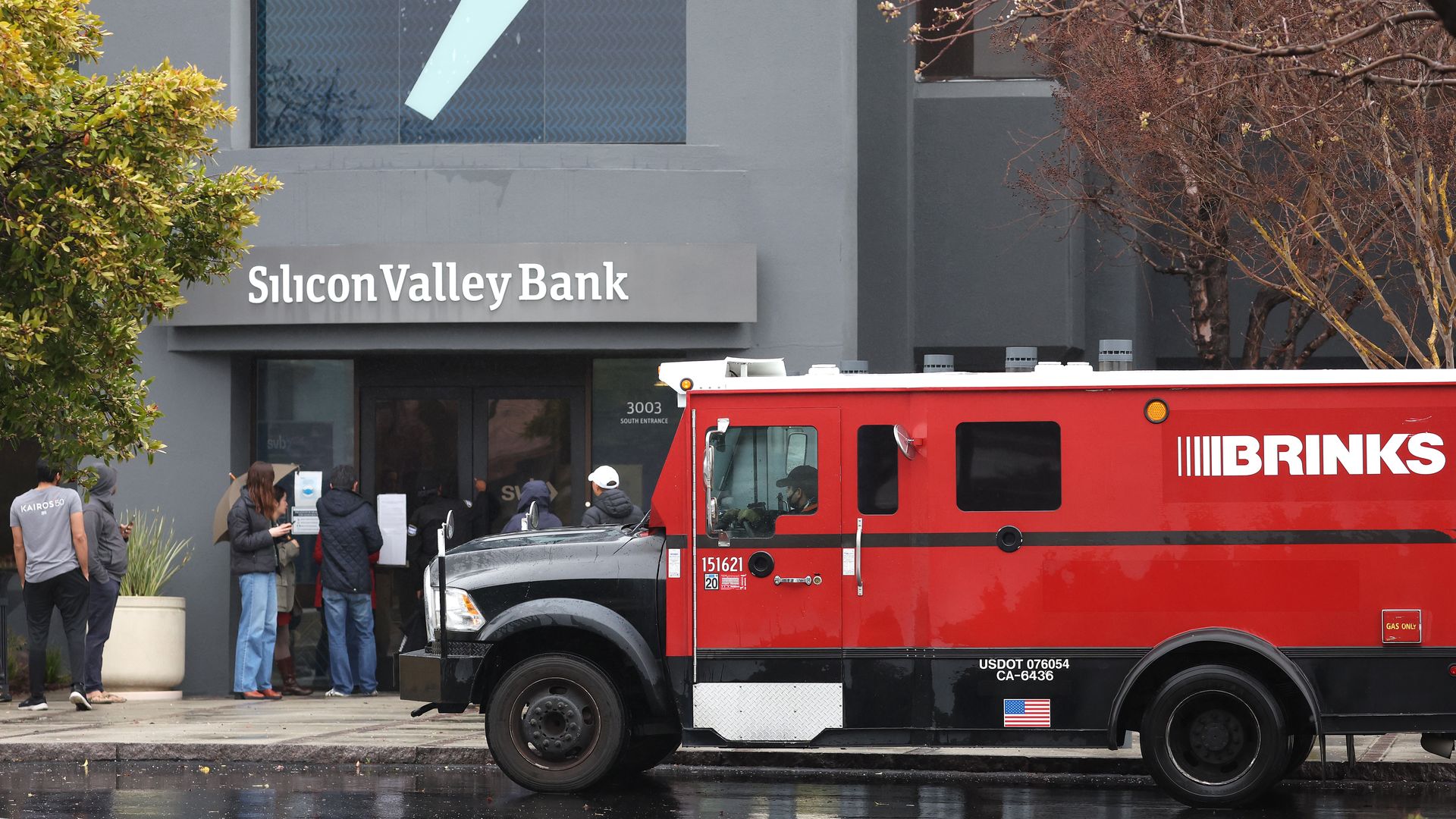 Stocks just suffered their worst week of 2023, amid the remarkable failure of Silicon Valley Bank.
What happened: The S&P lost 4.6% in the week ending Friday, its worst weekly showing of the year. It was also the worst week since September.
Why it matters: Last year's 19.4% drop in the S&P 500 was the worst since 2008, and investors had hoped a swift snapback in share prices this year would help repair their 401(k)s.
Flashback: Stocks did burst out of the gates strong, with the S&P rising nearly 9% through early February.
Yes, but: Resurgent inflation pressures, tough talk from the Fed and, now, jitters around the financial sector have vaporized almost all those gains.
As of Friday's close, the benchmark index is now up just 0.6%
What's next: Over the weekend, we'll be waiting for word on whether the FDIC can arrange a shotgun wedding between SVB and a stable financial institution, in order to make sure SVB's uninsured depositors — which include many well known tech firms and investors — will keep seamless access to their cash.
Go deeper