This weekend is everything for Silicon Valley Bank and its customers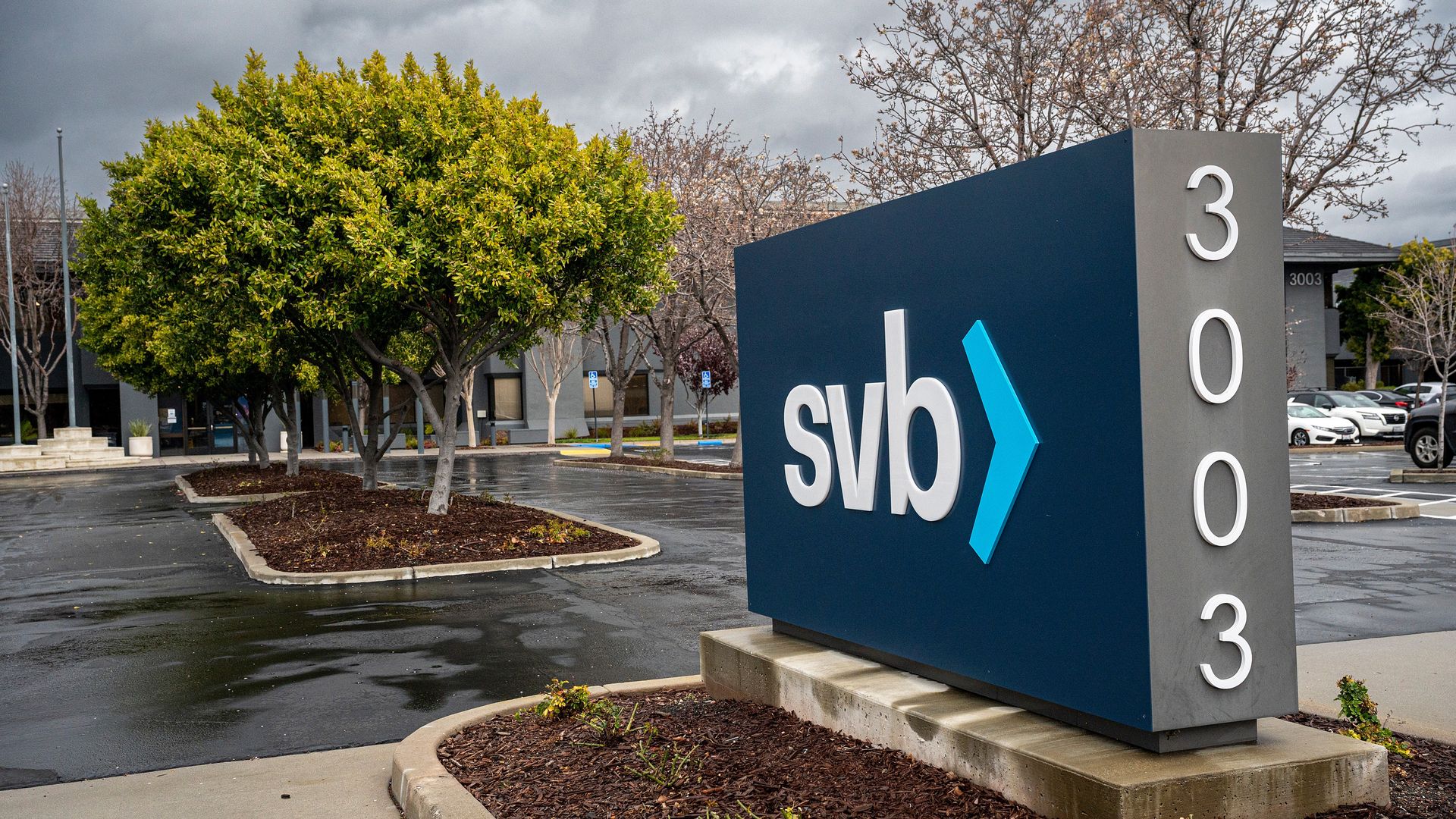 The U.S. government on Friday assumed control of Silicon Valley Bank and its billions of dollars in customer deposits, temporarily shutting all branches and freezing withdrawals.
The big picture: This weekend is key to determining if the situation escalates from an inconvenience to a crisis for SVB clients, most of which are businesses that need to meet payroll.
What to know: FDIC insurance covers up to $250,000 of deposits, all of which will be made available by Monday morning. But most of SVB's customers are companies with much higher balances, and it's not yet clear how much money they'll be able to draw and when.
In its statement, the FDIC said only that those in excess of $250,000 will receive "an advance dividend within the next week."
Timing: One big reason this weekend matters so much is that the next pay period for many companies is next Wednesday, March 15.
The best-case scenario is that another financial institution steps up and agrees to buy SVB, thus automatically strengthening its balance sheet.
Such a purchase presumably would facilitate the reopening of client accounts, and also calm nervous investors who've been dumping shares of SVB rivals like First Republic and PacWest.
It also could reopen venture lending, which is a key financing tool to many startups.
The worst-case scenario is that the market opens Monday and SVB remains a ward of the state, with no white knight on the horizon.
All eyes then would turn to the FDIC, to see exactly what those "advance dividends" look like, and if they'll be sufficient to cover expenses. If payrolls are missed, the pain could spread from boardrooms to kitchen tables.
What we're watching: Some companies may begin to seek out alternate financing, such as loans from other banks, to tide them over.
No one currently knows if companies ultimately would be able to access all of their money. That includes the FDIC, which had not compiled that information at the time of its takeover.
The bottom line: SVB has melted down. The question now is if the fallout will be contained.
Go deeper