Startups fear delayed payrolls amid Silicon Valley Bank's collapse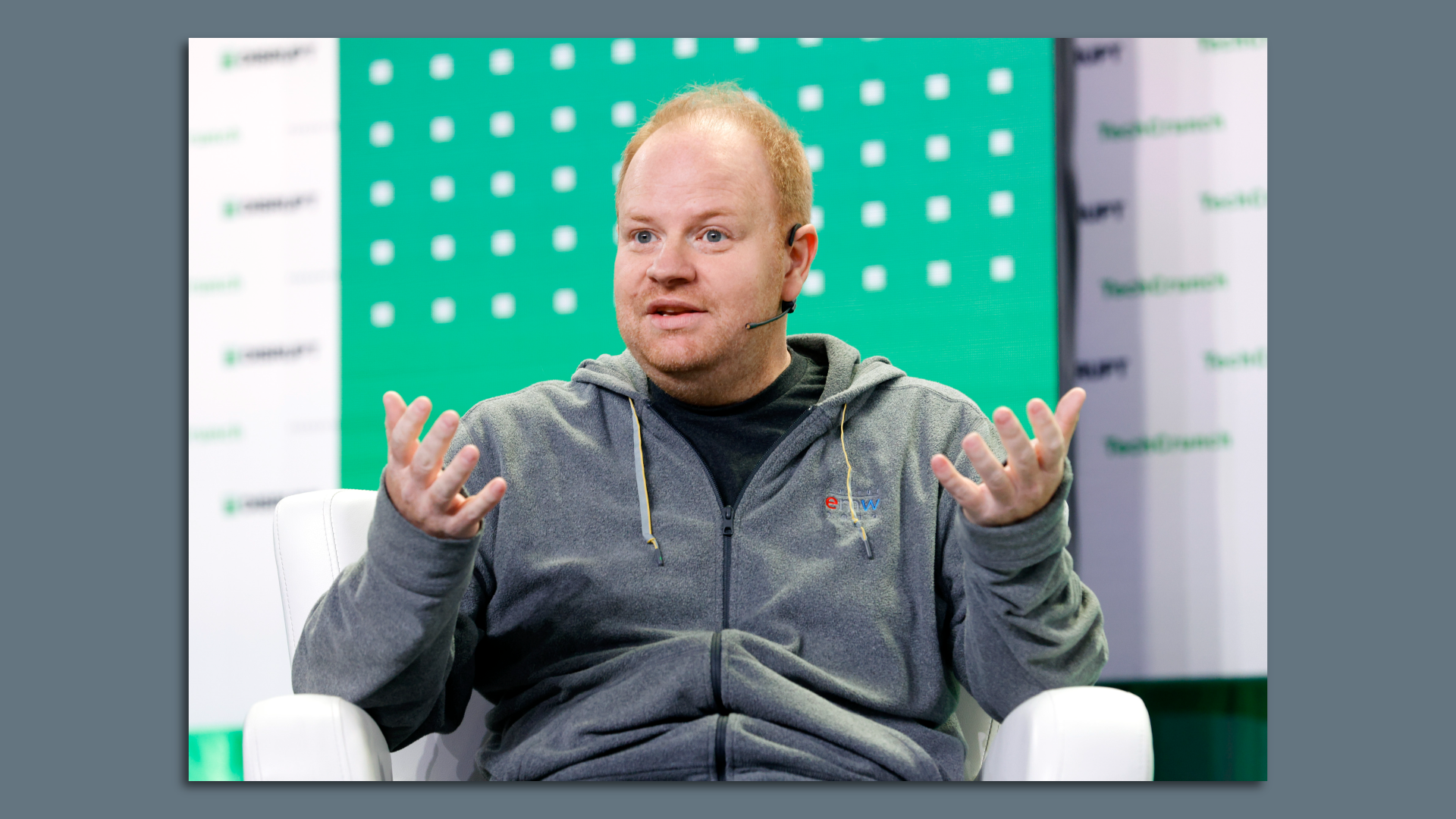 Startups find themselves scrambling in the wake of Silicon Valley Bank's abrupt closure on Friday.
Why it matters: These young companies can't access funds in SVB at the moment, and they have payroll and vendor contract payment deadlines looming.
Be smart: The companies' funds aren't gone — the issue Friday was access to those funds.
That could ultimately be resolved Monday once the FDIC reopens the bank as it has stated it would.
One startup investor who did not want to be named said his firm's portfolio companies that were SVB customers could not wire funds out of the bank starting Thursday afternoon.
The investor said a major worry for these companies is meeting payroll next week.
What's happening: Parker Conrad, CEO of HR software startup Rippling, said the company was delayed in processing some payroll requests from its customers, many of which are other startups.
Conrad said Rippling had switched to processing outgoing payments via JPMorgan, but all in-flight payments originated from SVB would be delayed. Rippling uses SVB's payment infrastructure to issue outgoing payments.
"Going forward, payroll runs through Rippling will have no exposure to SVB. But today's payment delay is a result of pay runs initiated early this week, with funds in-flight through SVB. Our full focus is on getting these employees paid as quickly as possible," Conrad tweeted.
The intrigue: Ashley Tyrner, CEO of FarmboxRx, which is an SVB customer, says venture firms gave their portfolio companies a head start.
"It seems that while the venture capital circle was publicly boasting their support for SVB in an attempt to stabilize the panic, they were calling their portfolio companies behind closed doors telling them to move funds immediately," Tyrner says.
"The businesses who were venture-backed were at an advantage of having a heads up, while those of us who were unable to secure venture funding were left in the dust during a total system collapse."
Yes, but: Another investor tells Axios that they are counseling startups to use the $250,000 in funds that are FDIC insured when available to make payroll and immediate financing needs like vendor contract payments.
That includes contracts for companies like Rippling, for example, as well as core services like Amazon Web Services.
Catch up quick: U.S. banking regulators on Friday assumed control of SVB, the country's 16th largest bank and a top financial institution for technology and life sciences companies.
FDIC created a new bank into which all of SVB's deposits were transferred, and said that "all insured depositors will have full access to their insured deposits no later than Monday morning."
One big caveat is that deposits only are insured to up to $250,000, so FDIC added that it "will pay uninsured depositors an advance dividend within the next week."
State of play: Silicon Valley Bank was a keystone of the tech ecosystem and has long been the preferred bank for startups of all stripes.
It has invested equity in or provided venture debt to at least 543 companies over the course of its existence, per PitchBook data.
In a conversation with Axios in February, SVB senior market manager Matthew Trotter said the bank had roughly 1,500 venture-backed startup clients working in climate tech alone.
At year-end 2022, SVB had approximately $209 billion of total assets and $175 billion in deposits, but the FDIC says its current deposit total is "undetermined."
Go deeper:
Go deeper