House GOP's budget could hurt the party in key Senate races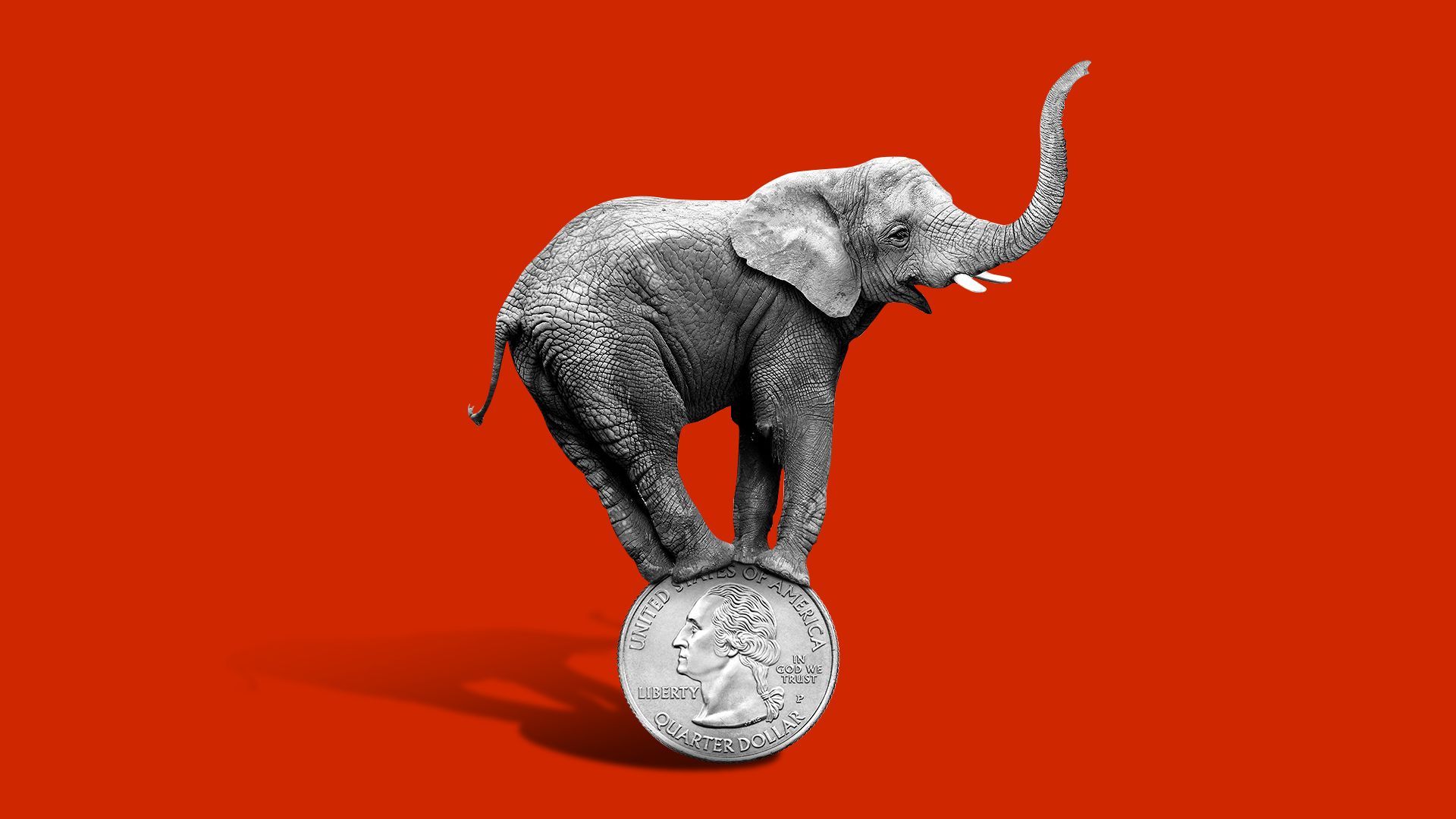 House Republicans' push for major spending cuts could undermine the party's effort to win the Senate.
The big picture: Several House Republicans are likely to run for competitive Senate seats in 2024. If they vote to cut Medicare, Social Security or some other entitlement programs in the meantime, they could hurt their own chances.
What they're saying: "If history is any guide, candidates who vote to cut Medicare or Social Security will be faced with criticism in an election," said one GOP strategist working on Senate races.
"I just don't know how anybody who wants to run for the Senate next cycle is going to get away with cutting either of those programs without a lot of explaining."
Where it stands: Conservatives made a deal with House Speaker Kevin McCarthy to create a budget that balances over the next decade — which is almost impossible to achieve without touching Medicare or Social Security, though GOP leaders have said they won't touch either program.
Recent history has proven that budgets, even though they're nonbinding, can be devastating in an election; Paul Ryan's 2012 budget was met with attack ads pushing grandma over a cliff.
Details: Several House members are already plotting campaigns for competitive Senate races.
Democrats are defending 20 seats next November, including tough races in Arizona, Montana, Ohio and West Virginia.
Rep. Alex Mooney has already announced he's running for the West Virginia seat held by Sen. Joe Manchin, which is potentially Republicans' best pickup opportunity.
Reps. Ryan Zinke and Matt Rosendale are viewed as likely challengers to Sen. Jon Tester in Montana.
Other GOP House names floating around, per CNN, include Ohio Rep. Warren Davidson, Arizona freshman Rep. Juan Ciscomani and Wisconsin Rep. Mike Gallagher.
House members have also launched campaigns for safe Republican seats.
"Whenever House members run for Senate, their voting records are fair game," said former GOP campaign strategist Alex Conant. "And I think if Republicans make some unpopular votes in the House, that would likely catch up to them on the campaign trail in the Senate."
Yes, but: With a razor-thin majority as is, House GOP leadership also has every incentive to keep their members from taking votes that could come back to haunt them next year.
"I am deeply skeptical that Republican leadership is going to bring a significant entitlement cut to the floor knowing that it's not going to become law and would be used against members seeking reelection," Conant said.
Republicans are much more likely to propose major cuts to Medicaid and the Affordable Care Act. These cuts are generally seen as less politically risky, but were deeply unpopular in 2017 when the GOP tried to repeal and replace the ACA.
The other side: "The bottom line is GOP voters are tired of out of control spending and broken promises about cuts. Someone who voted for cuts has a big edge in a primary over someone who has opposed them," GOP pollster Chris Wilson said.
The National Republican Senatorial Committee didn't respond to a request for comment.
Go deeper