Homelessness politics and voter frustration drive local elections in the West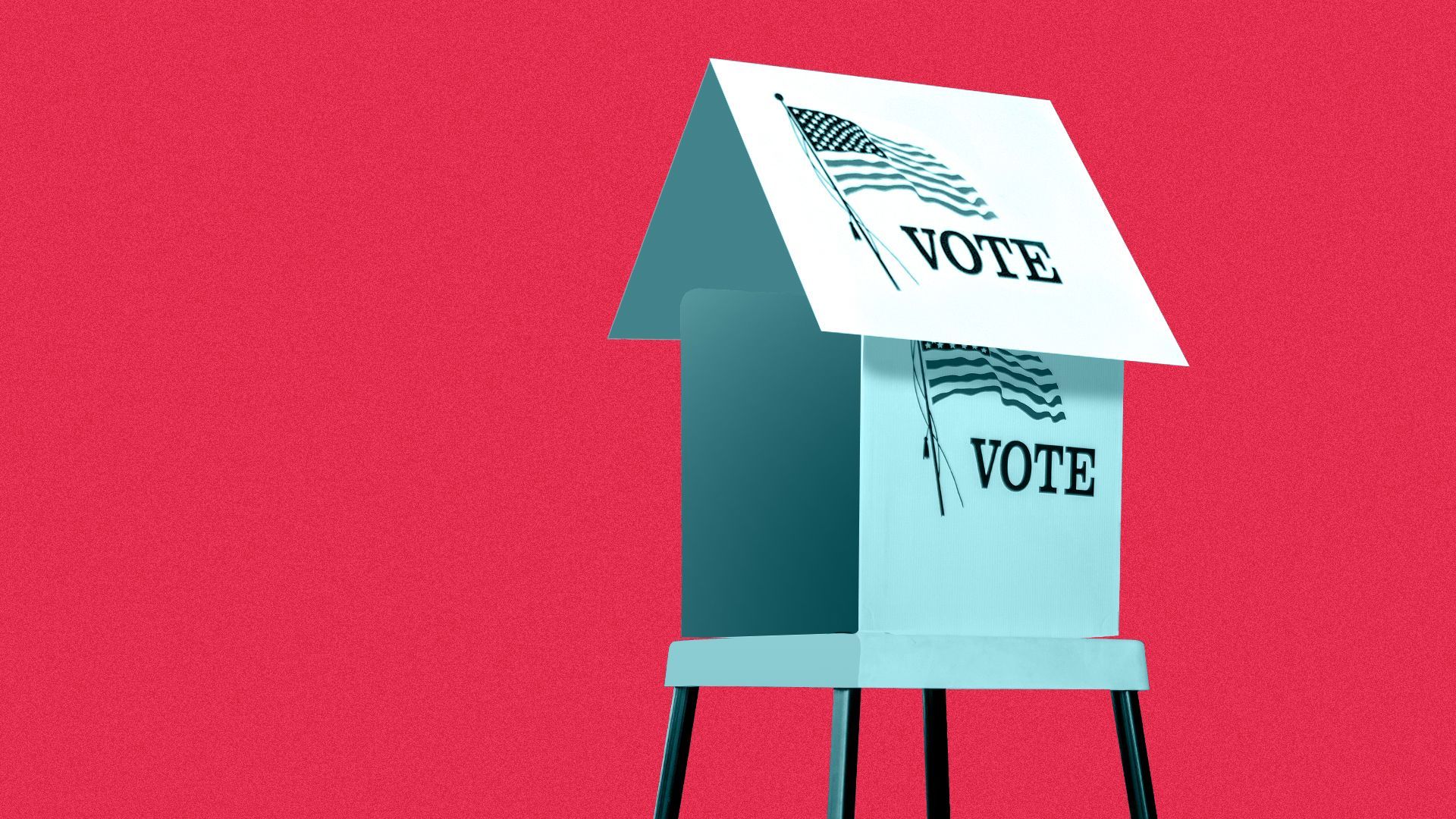 Homelessness is emerging as a potent political issue in local elections this year, particularly when coupled with related concerns about crime.
Why it matters: The political pressure is leading candidates and elected officials — even prominent Democrats such as New York Mayor Eric Adams and California Gov. Gavin Newsom — to embrace hard-line approaches, such as involuntary commitment and arrests to clear illegal encampments.
Driving the news: The entangled problems of homelessness and crime helped oust Chicago Mayor Lori Lightfoot and now are poised to upend municipal races in Denver, Phoenix and Salt Lake City.
Increasingly frustrated residents in major cities are pushing the issue to the forefront after decades of promises to help address the problem produce few results.
Between the lines: The shift in tone and policy toward enforcement signifies an about-face from a more compassionate approach that offers services to vulnerable populations.
A recent poll in the Denver mayoral race, a national Democratic hub, found more than 70% embraced forcing people living on the streets with "serious addictions" to get help, and nearly 60% backed "sweeps" to clear illegal homeless camps.
What they're saying: "Loving these people, hugging these people, is not enough," says Democratic pollster Brad Chism, who partnered with a Republican firm on the Denver survey. "Perhaps some tough love is in order."
The other side: Advocates and service providers say the new approach is more about expedient politics than helping people.
Elected officials "are turning away from the long-term solutions we know work and instead they are turning to these out-of-sight, out-of-mind policies," Sarah Saadian, a senior vice president at the National Low Income Housing Coalition, tells Axios.
The big picture: Homelessness rates increased nationwide in 2022, up 6% from a low in 2016, according to a federal assessment from December.
A shortage of affordable housing is the key driver in homelessness rates, research confirms, more so than mental illness and drug addiction.
Zoom in: The correlation between the two is most evident in the West, where states see the highest concentration of homelessness and the highest rent costs.
California, Arizona and Oregon saw some of the largest increases from 2020 to 2022, the new federal report showed.
In terms of housing, the hourly wage needed to afford a two-bedroom rental unit was at least $17 throughout the West. In six western states, pay needed to top $23 an hour.
Details: On the local campaign trail, affordability is a talking point, but homelessness is the more forceful exclamation point.
In Denver, it's the No. 1 campaign issue, and a differentiator among the candidates. All the candidates believe affordable housing is the solution, but until it's built the solutions proposed include more sanctioned campsites, temporary housing in hotels and forced commitments to mental and drug addiction facilities.
In Phoenix, nearly every candidate in recent city council races listed homelessness or housing insecurity as their top priority. In one runoff race, which will be decided Tuesday, incumbent Council member Carlos Garcia faces an opponent who has used the worsening homelessness crisis, and its impact on neighborhoods, as ammunition against him.
In Salt Lake City, homelessness is a major focus of this year's mayoral race. Mayor Erin Mendenhall, who is seeking her second term in office, is facing two challengers, Rocky Anderson and Michael Valentine, who have been vocal critics of her efforts to reduce homelessness in the city.
Go deeper