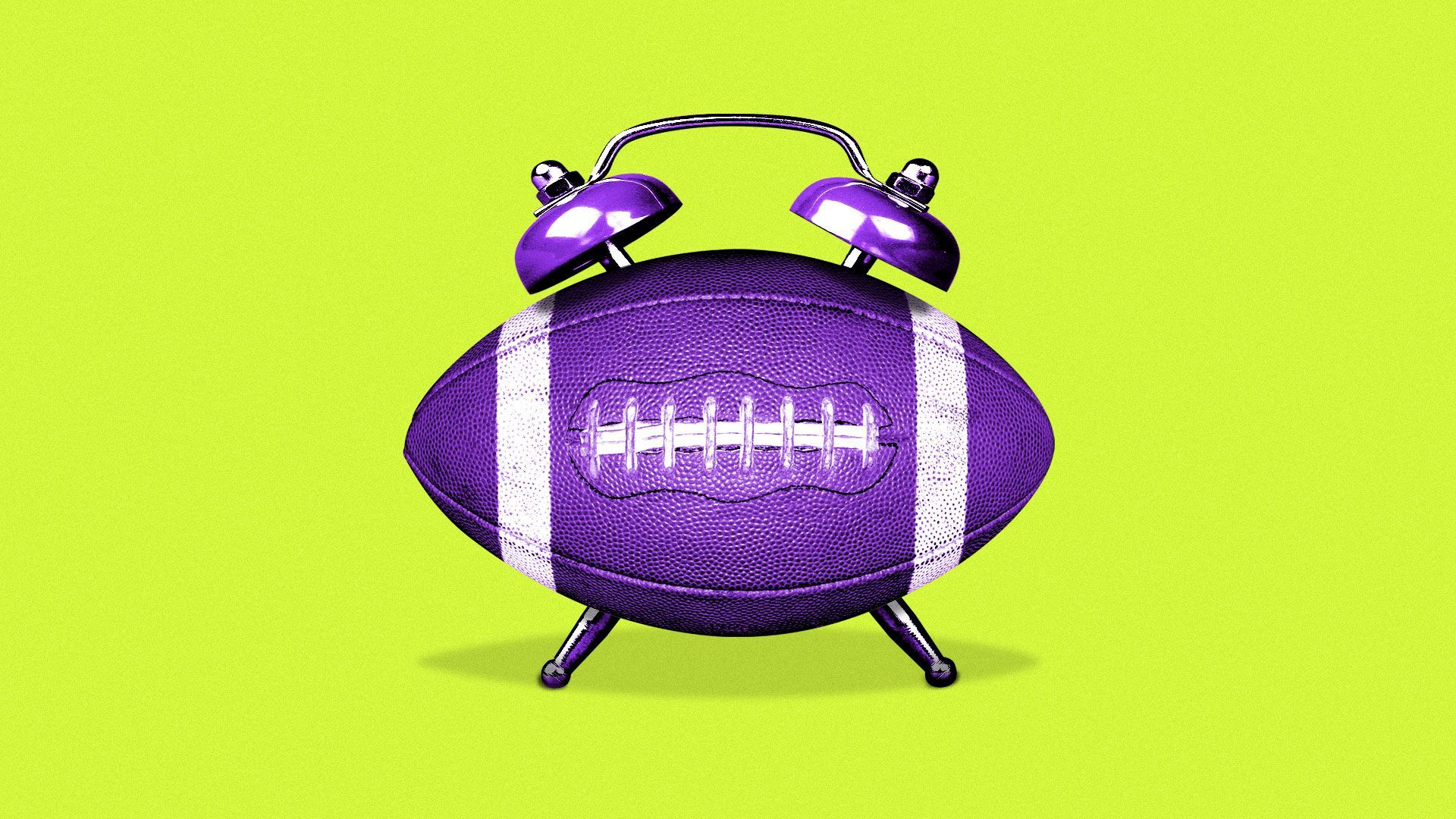 Baseball isn't the only sport trying to make its games shorter.
Driving the news: The NCAA Football Rules Committee has proposed three measures that would shorten college football games, including one aimed specifically at reducing the number of plays.
Why it matters: The more plays, the more opportunity to get injured. And with a longer season coming in 2024 when the College Football Playoff expands, the NCAA wants to get a head start on improving player safety.
Details: The most impactful proposal would see the clock continue to run after a first down except in the final two minutes of either half, just like in the National Football League. Currently, the clock is stopped after a first down until the refs reset the chains and spot the ball.
That change would eliminate about eight plays per game, per the NCAA.
Over a 12-game season, that would save 96 potential injury exposures per team, AP notes.
The other two proposals: No consecutive timeouts in the same dead-ball period (often used to ice the kicker), and no untimed downs on penalties at the end of the first and third quarters.
Between the lines: While the NCAA and Major League Baseball are both eyeing shorter games, they have different goals in doing so.
MLB wants to play baseball faster because games can be sluggish.
The NCAA wants to play football less because games can be barbaric.
By the numbers: Safety aside, shortening games might not be the worst thing for college football, where bloated runtimes rank among fans' biggest complaints.
The average Football Bowl Subdivision game last season averaged 3 hours, 27 minutes and 180 plays. Compare that to the NFL, which averaged 3:10 and 155 plays.
Wild stat: The Tampa Bay Buccaneers led the NFL last season with 68.8 plays per game. That would have tied for 85th-most among FBS teams.
What's next: The NCAA Playing Rules Oversight Panel will meet on April 20 to discuss the proposals, which if accepted would take effect this fall.
Go deeper