Tesla's steering wheels and fatal crash under federal investigation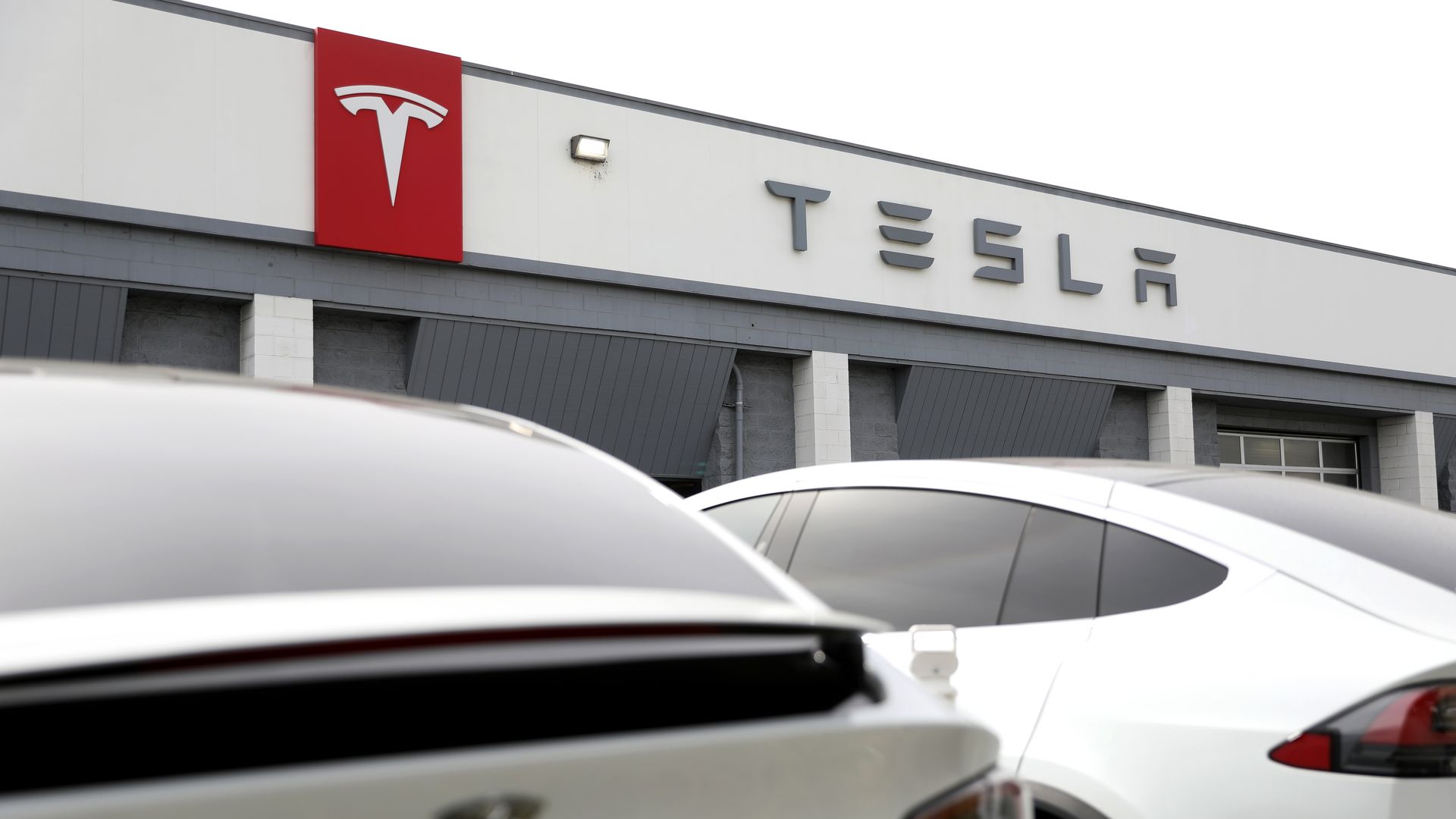 The National Highway Traffic Safety Administration confirmed Thursday it is investigating a fatal crash in California last month involving a Tesla vehicle.
The big picture: The probe into the Tesla Model S car that's suspected of having its automated driving system in effect when it crashed into the Contra Costa County fire truck is part of a larger NHTSA investigation into the Autopilot system's role in car accidents.
Meanwhile, the agency announced Wednesday that it is looking into reports of Tesla steering wheels detaching on Model Y SUVs.
The NHTSA said it had received two reports of 2023 Model Ys being delivered to customers with a key bolt missing. This bolt holds the wheel to the steering column.
For the record: The NHTSA has been investigating the Tesla autopilot system and crashes for years.
Last month, Tesla recalled more than 362,700 cars over self-driving flaws after NHTSA researchers discovered potential safety risks during its ongoing investigation into the Autopilot driver-assistance technology.
Thought bubble via Axios' Joann Muller: Safety advocates have long been clamoring for the federal government to step up its scrutiny of assisted-driving technologies like Tesla's Autopilot.
After a mostly hands-off approach during the Trump Administration, the Department of Transportation is being far more aggressive under President Biden. And no company is feeling the heat more than Tesla, which accounts for the vast majority of crashes under investigation.
Details: The Feb. 18 crash in Walnut Creek, California, involving the 2014 Tesla Model S that struck the parked fire truck killed one person and critically injured another, per AP, which first reported news of the latest probe.
The California Highway Patrol launched a separate investigation into the incident, which CHP spokesperson Andrew Barclay said had yet to conclude.
Tesla could not be immediately reached for comment.
Go deeper: Investigation finds Tesla Autopilot not at fault in fatal Texas crash
Editor's note: This story has been corrected to remove an inaccurate sentence about the number of Tesla crashes that the NHTSA suspects involved autopilot.
Go deeper