Tesla recalls more than 362,700 cars over self-driving flaws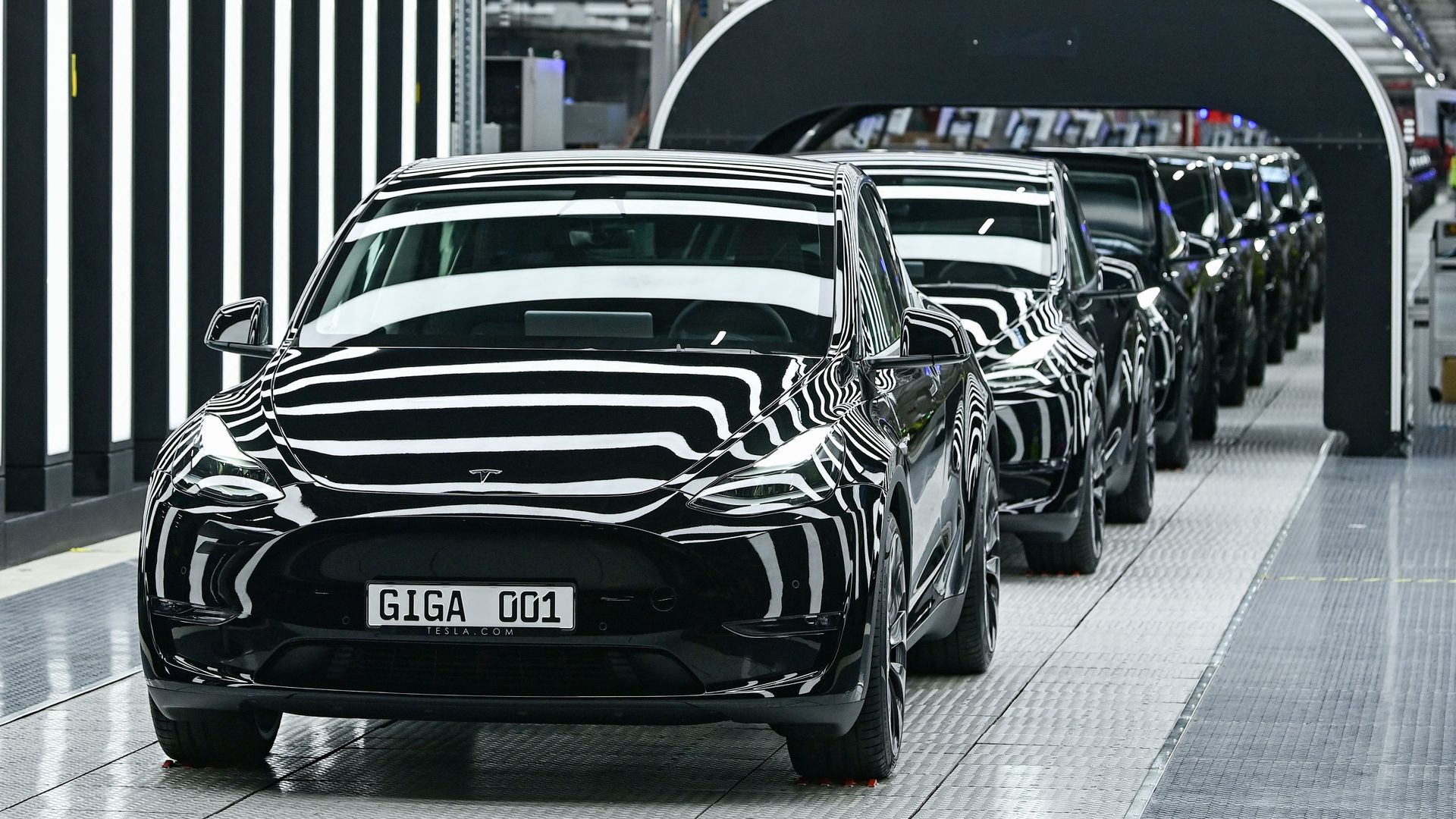 Tesla is recalling 362,758 vehicles equipped with its controversial "Full Self-Driving beta" (FSD) software that federal safety investigators found can occasionally disregard traffic laws.
Why it matters: Software that allows some Tesla cars to exceed the speed limit or behave unpredictably at intersections could increase the risk of a crash, according to the National Highway Traffic Safety Administration (NHTSA), the nation's top safety agency.
Details: NHTSA researchers discovered the potential safety risks in the context of an ongoing investigation into Tesla's Autopilot driver-assistance technology.
In some circumstances, FSD-equipped cars traveled or turned through intersections during a "stale" yellow light, or traveled straight in a turn-only lane.
They also sometimes didn't stop long enough at stop signs and failed to adjust their speed when speed limits changed.
What they're saying: "While not concurring with the agency's analysis, Tesla decided to administer a voluntary recall out of an abundance of caution," NHTSA documents show.
As of Feb. 14, 2023, Tesla has identified 18 warranty claims, received between 2019 and 2022, that may be related to the conditions identified by NHTSA.
Tesla is not aware of any injuries or deaths that may be related to such conditions.
The fix: Tesla said it will perform a free over-the-air software update in the coming weeks to improve how the FSD software negotiates the maneuvers cited by safety officials.
The bottom line: NHTSA said it will monitor the recall remedies to see if they're effective in addressing these specific concerns, but that they do not address the full scope of its investigation into Tesla' assisted-driving software.
That investigation remains open.
Go deeper