EU, FTC push Musk's Twitter over staff cuts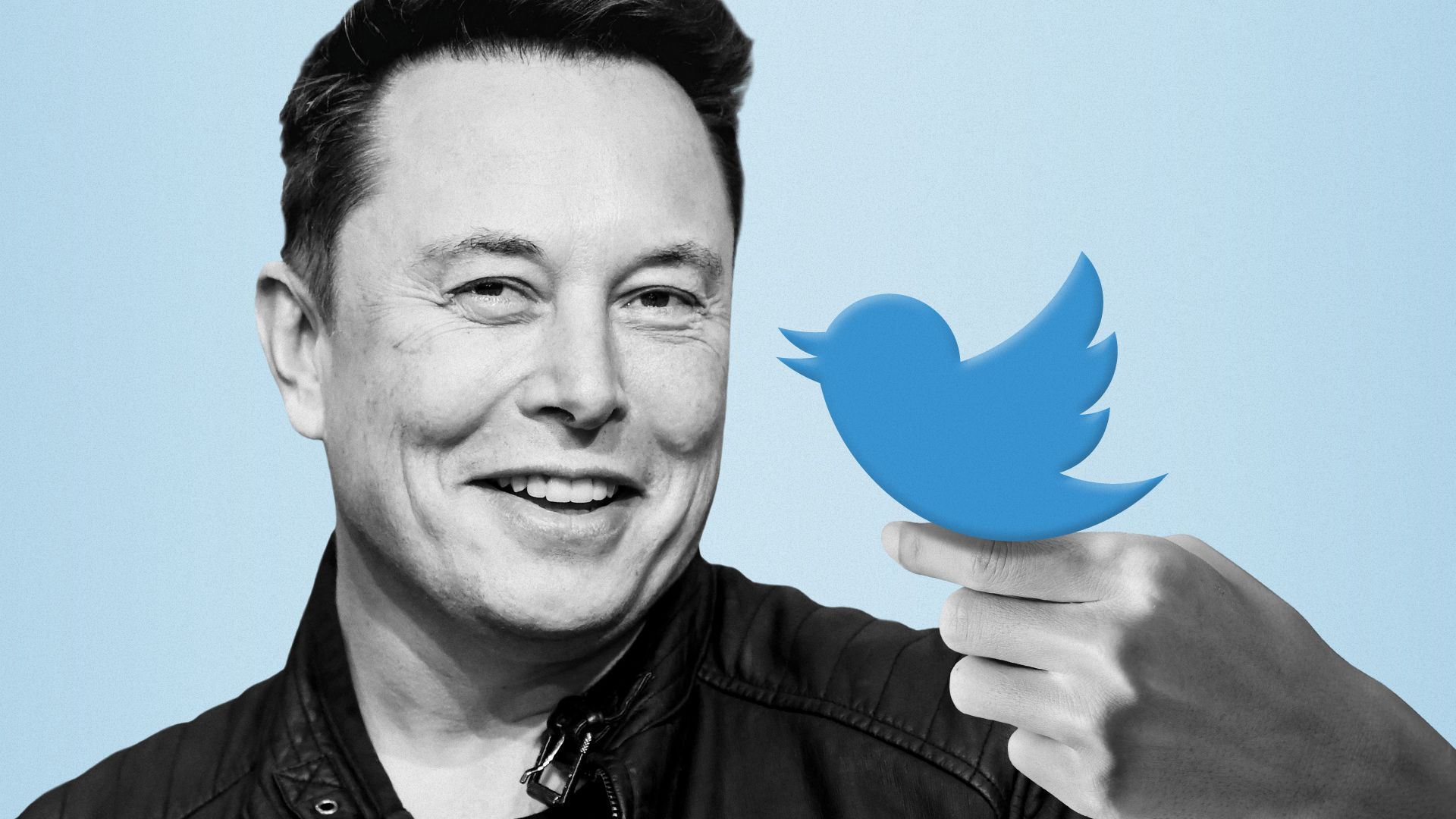 The Federal Trade Commission has asked Twitter for information about recent layoffs as well as details on the firm's sharing of internal documents with journalists. Meanwhile, the EU wants Twitter to hire more content moderators, according to the Financial Times.
Why it matters: Regulators around the globe have warned Twitter that, however dire its need to cut costs, it must still meet legal obligations.
Driving the news: The Wall Street Journal reported that the FTC has sent more than a dozen letters to Twitter since Elon Musk took over. Among the concerns is whether recent layoffs could imperil the company's ability to adhere to the terms of a consent decree. The agency is also seeking to interview Musk, the WSJ and New York Times reported.
The Financial Times reports, citing sources, that the European Union has told Twitter it needs to hire more content moderators to augment the work being done by AI and volunteer fact-checkers.
Musk himself also made headlines, both for telling investors at a Morgan Stanley conference that Twitter's finances are improving as well as for insulting — and then later apologizing to — a former employee with a disability.
Excerpts of the letters from the FTC to Twitter were published Tuesday in an interim report by the Republican-led House Judiciary Committee.
Between the lines: The FTC's inquiry into Twitter has already become a political lightning rod.
The Judiciary Committee issued a press release blasting the FTCs move: "There is no logical reason, for example, why the FTC needs to know the identities of journalists engaging with Twitter. "
Be smart: Twitter is under an FTC consent decree requiring it to protect customer information that could have been exposed when Musk opened Twitter's systems to several writers for the "Twitter Files."
"Protecting consumers' privacy is exactly what the FTC is supposed to do," FTC spokesman Douglas Farrar said. "It should come as no surprise that career staff at the commission are conducting a rigorous investigation into Twitter's compliance with a consent order that came into effect long before Mr. Musk purchased the company."
Go deeper