Norfolk Southern CEO to testify he's "deeply sorry"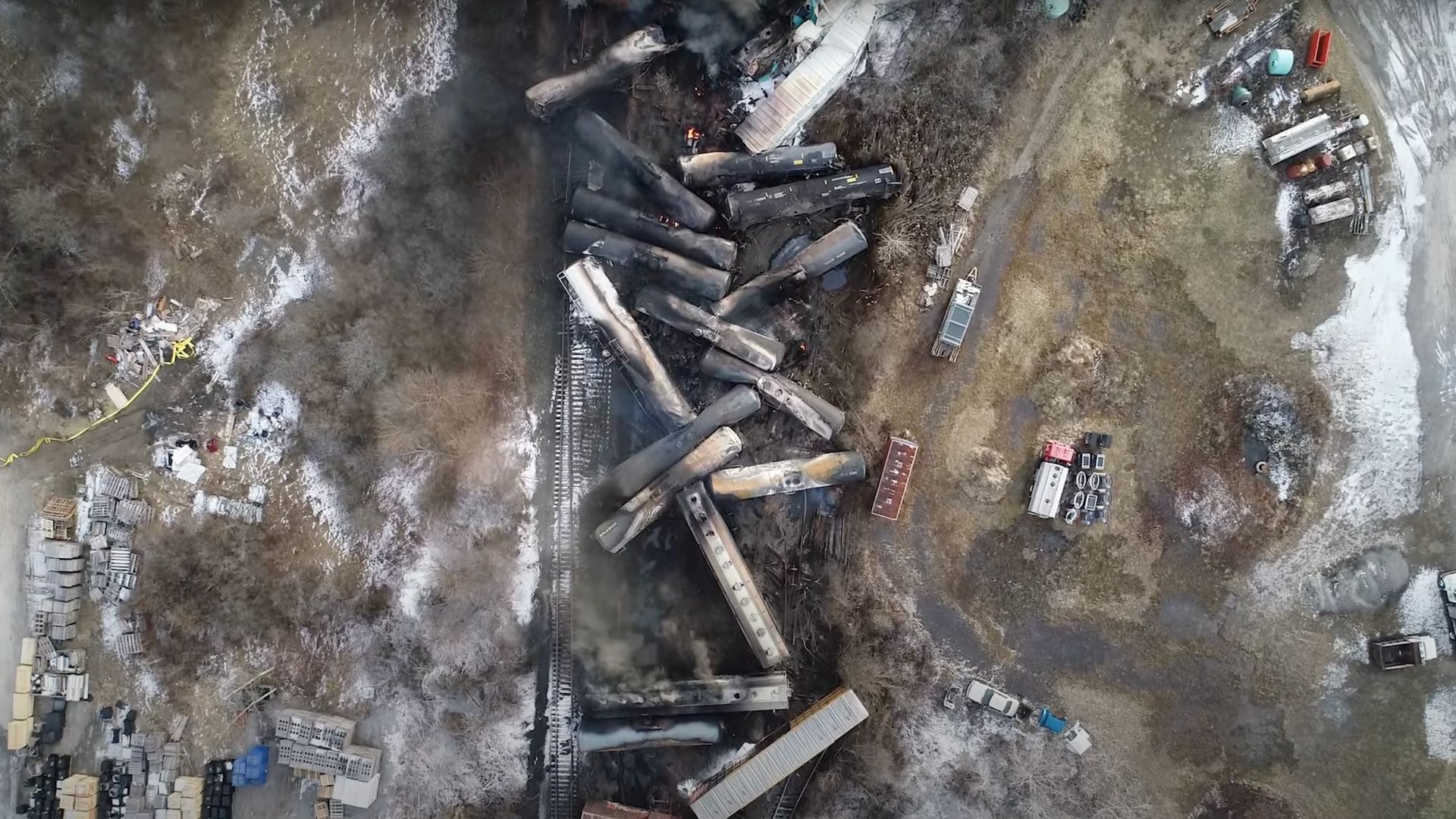 Norfolk Southern CEO Alan Shaw will tell the Senate tomorrow that he is "deeply sorry" for last month's derailment of a nearly two-mile long freight train carrying hazardous chemicals, according to prepared testimony obtained by Axios.
Why it matters: The derailment has ensnared his company in a public relations disaster, left residents of East Palestine, Ohio, questioning the safety of their town's water and air, and set off a bipartisan push for tighter safety regulations in an industry that's fended off such restrictions for years.
Details: Shaw is scheduled to appear before the Senate Committee on Environment and Public Works on Thursday morning.
The general vibe of the panel was summed up yesterday on CNBC by committee chair Tom Carper: "What did they do well? What did they do badly? What are they doing to address things that they botched?"
Here's some of what Shaw plans on saying:
"I am deeply sorry for the impact this derailment has had on the people of East Palestine and surrounding communities, and I am determined to make it right," he says in prepared remarks.
Shaw says that Norfolk Southern employees have worked on site in East Palestine to remove "affected soil" and "potentially affected water."
In remarks focused on safety, Shaw emphasizes that the actual train car that derailed last month, a hopper car carrying plastic pellets, was not owned by his company. That's why, he says, any safety upgrades should be industrywide.
"[A]n industry-wide comprehensive approach, including railcar owners, car manufacturers, leasing companies, equipment makers, and the railroad companies, is essential."
Between the lines: Shaw is walking a tightrope at a perilous time for Norfolk Southern.
The company's stock has fallen more than any other public carrier in the wake of the tragic accident, and the company's safety practices and culture are now being investigated by the National Safety Transportation Board.
Meanwhile: On Wednesday afternoon, a trade group that represents the big freight operators announced new safety measures, proclaiming its commitment to "zero incidents and zero injuries."
New measures include more training, tank car improvement, and installing more detectors, with lower heat sensitivity — issues flagged by the NTSB in its preliminary report.
Bottom line: With political heat building, the freight industry is scrambling to implement safety upgrades, presumably hoping to fend off proposed legislation or other regulatory rule changes.
Go deeper