Cold weather nearly wrecked our 2,500-mile electric car adventure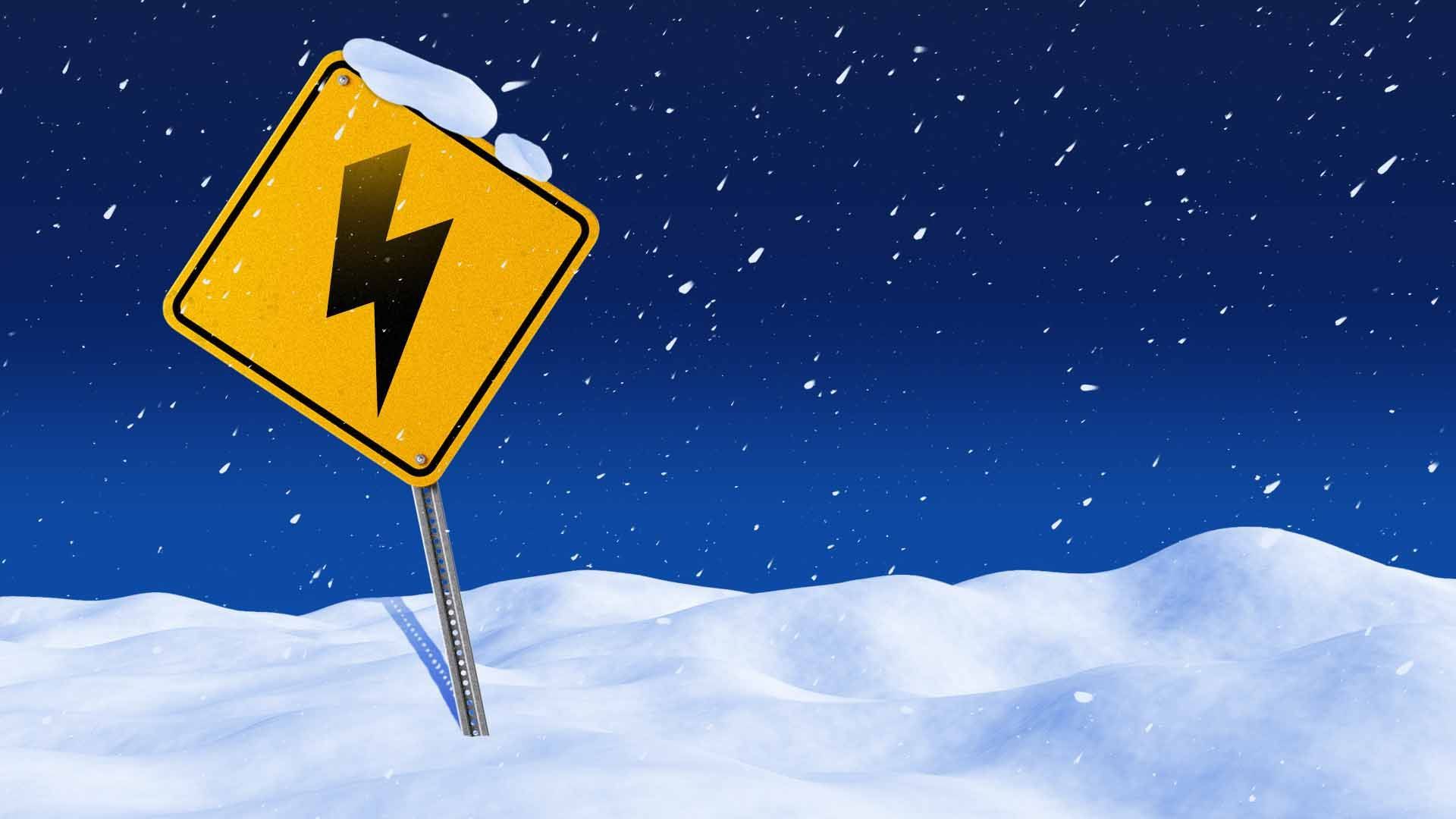 Just when we thought we'd figured out how to master a long road trip in an electric vehicle (EV), Mother Nature imparted one final lesson.
Why it matters: We almost ruined our 2,500-mile electric adventure from Michigan to Florida and back because we were overconfident in our car's driving range.
As we approached home in metro Detroit, a quick drop in temperature, along with snow and sleet, gave us range anxiety all over again.
We blame Ohio. The state bills itself as a growing hub for battery and electric vehicle manufacturing, and yet the stretch of I-75 from Cincinnati to Toledo is pretty much a charging desert when it comes to DC fast-charging — the kind you want on a road trip.
Catch up fast: My husband and I drove from Michigan to Florida last month in a Kia EV6 on loan from the carmaker's press fleet.
We took four days to get there — not due to the car's limitations, but because we planned stops in Washington, D.C.; Wake Forest, North Carolina; and Charleston, South Carolina.
After three weeks working remotely in the Sunshine State, we headed north along a different route, with a planned stop in Nashville.
We used route planning apps like PlugShare, A Better Routeplanner and Chargeway to figure out when and where to charge.
A built-in route planner (like Teslas have) would have been better, but our ad hoc system worked just fine.
It was a remarkably stress-free trip for the most part — until we hit Ohio.
Details: We were hungry and tired as we left Kentucky and crossed the Ohio River into Cincinnati around dusk on Sunday.
We could have been home by midnight if we were driving a gas car, even if we stopped for dinner.
But since we had to add time for charging — and there were limited options down the road — we decided to get a hotel room for the night.
Yes, but: Our charging options didn't look any better in the daylight.
We had to choose between going slightly out of our way to find a DC ultra-fast-charger or waiting around at a much slower charging station at a car dealership or an adult education center.
The Kia's 800-volt charging system is the fastest in the industry, so we opted to stick with Electrify America and EVGo's fast-chargers, even if it meant taking a couple little detours.
We had to get off I-75, for example, and head east on I-70 for about five miles to reach an Electrify America station in a Walmart parking lot in Huber Heights, east of Dayton.
We charged to 96%, good for 249 miles of range. Home was 215 miles away, so we figured we'd arrive with about 34 miles, or 15%, left on the battery.
What happened: By the time we got to a highway rest stop in Bowling Green, the temperature dropped into the low 40s.
When we crossed into Michigan, the sleet and snow started falling, and so did our range. We watched nervously as that 34-mile cushion started to shrink.
Cold weather can significantly reduce an EV's range, and here was living proof.
At 10%, with 21 miles left, we got a low battery warning.
At 8%, with 17 miles left, the car informed us it was "blocking outside air for comfort" — in other words, it was recirculating our body heat. But then the windows started to fog up.
Luckily, that's when we rolled into General Motors' headquarters at the Detroit Renaissance Center, with four EVGo fast-chargers out front.
The intrigue: We were only eight miles from home, normally a 23-minute drive, but we weren't going to take any more chances.
I threw on my hooded parka, got out and plugged in the car.
For 35 minutes — long enough to complete the New York Times crossword puzzle — we stayed warm inside the car as it charged from 7% to 82%.
We finally arrived home a little after 5pm Monday.
The bottom line: Our road trip in an electric car was an adventure, with excitement up until the very end.
Go deeper