Crypto bank Silvergate to shut down amid crisis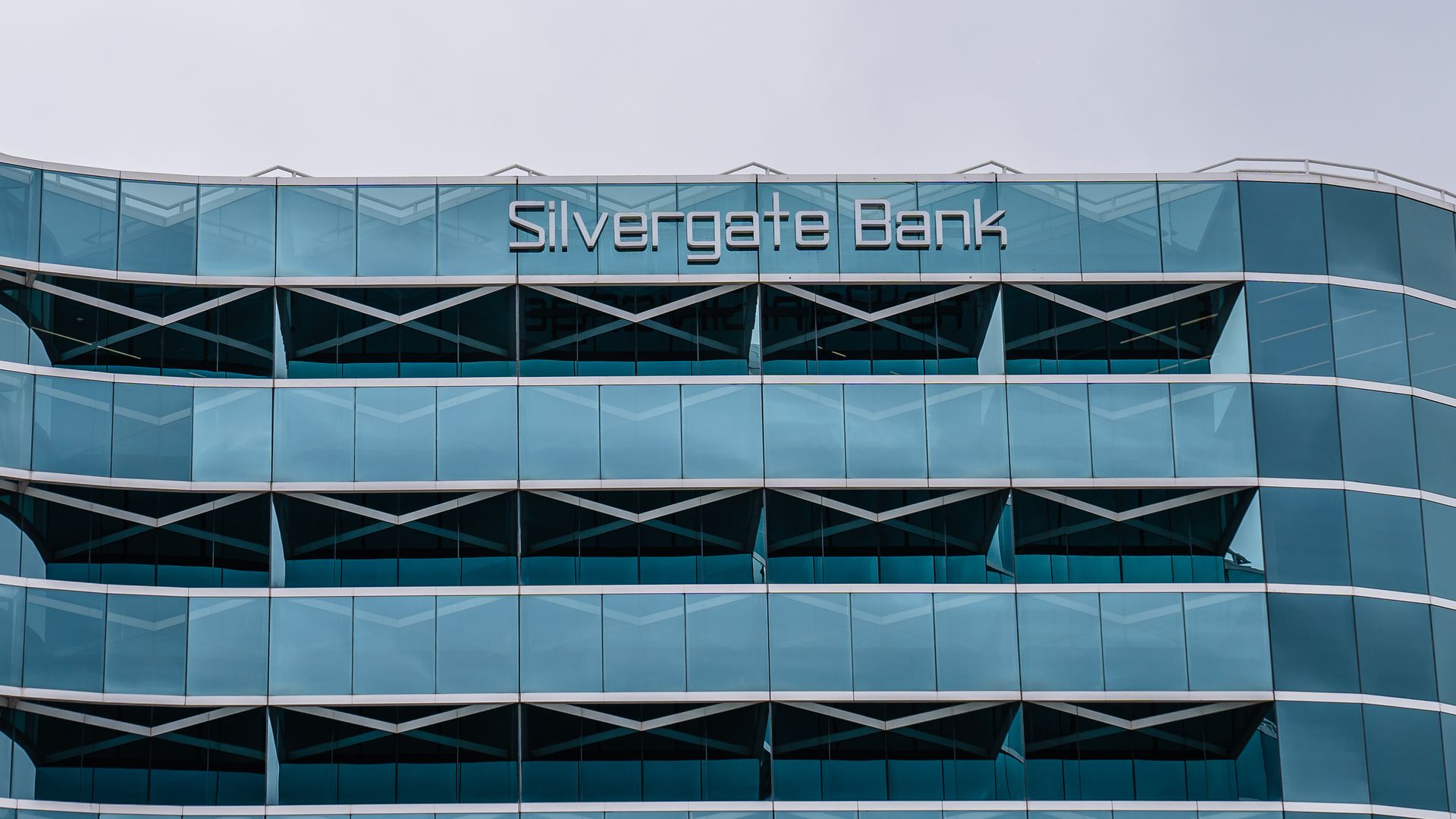 Silvergate Capital, the publicly-traded parent of Silvergate Bank, said Wednesday that it would liquidate the bank, just days after saying future operations would be uncertain.
What they're saying: "In light of recent industry and regulatory developments, Silvergate believes that an orderly wind down of Bank operations and a voluntary liquidation of the Bank is the best path forward," a press statement reads.
Why it matters: Silvergate shutting down is another black eye for the industry, the last thing crypto needed amid the broad crackdown.
The big picture: While the bank's demise had everything to do with its choice of industry — FTX's collapse sent the entire crypto world in hunt of liquidity, causing a run on deposits at Silvergate — balance-sheet problems in today's high-rate environment is not a crypto bank-specific stumbling block.
Silvergate's troubles were in plain sight in that respect.
Flashback: When customers pulled more than $8 billion from its platform late last year, the bank got a $4.3 billion assist in home loan advances from the Federal Home Loan Bank (FHLB).
Our thought bubble, via Axios' Felix Salmon: The overwhelming majority of bank liquidations are announced on a Friday afternoon, to give the FDIC a full weekend to shore up the institution and reassure depositors before the next business day. The fact this happened on a Wednesday is an indication of just how quickly Silvergate imploded.
The intrigue: "Crypto exchanges, platforms and stablecoin issuers at least have the excuse that they don't have direct access to central bank liquidity," Frances Coppola, an economist and writer of blog Coppola Comment, said in a recent post about the bank. "But Silvergate does — and yet it didn't use it."
The bottom line: That would appear to be an oversight for the bank, but also its regulator.
Go deeper