Crypto-friendly bank Silvergate Capital faces a financial crisis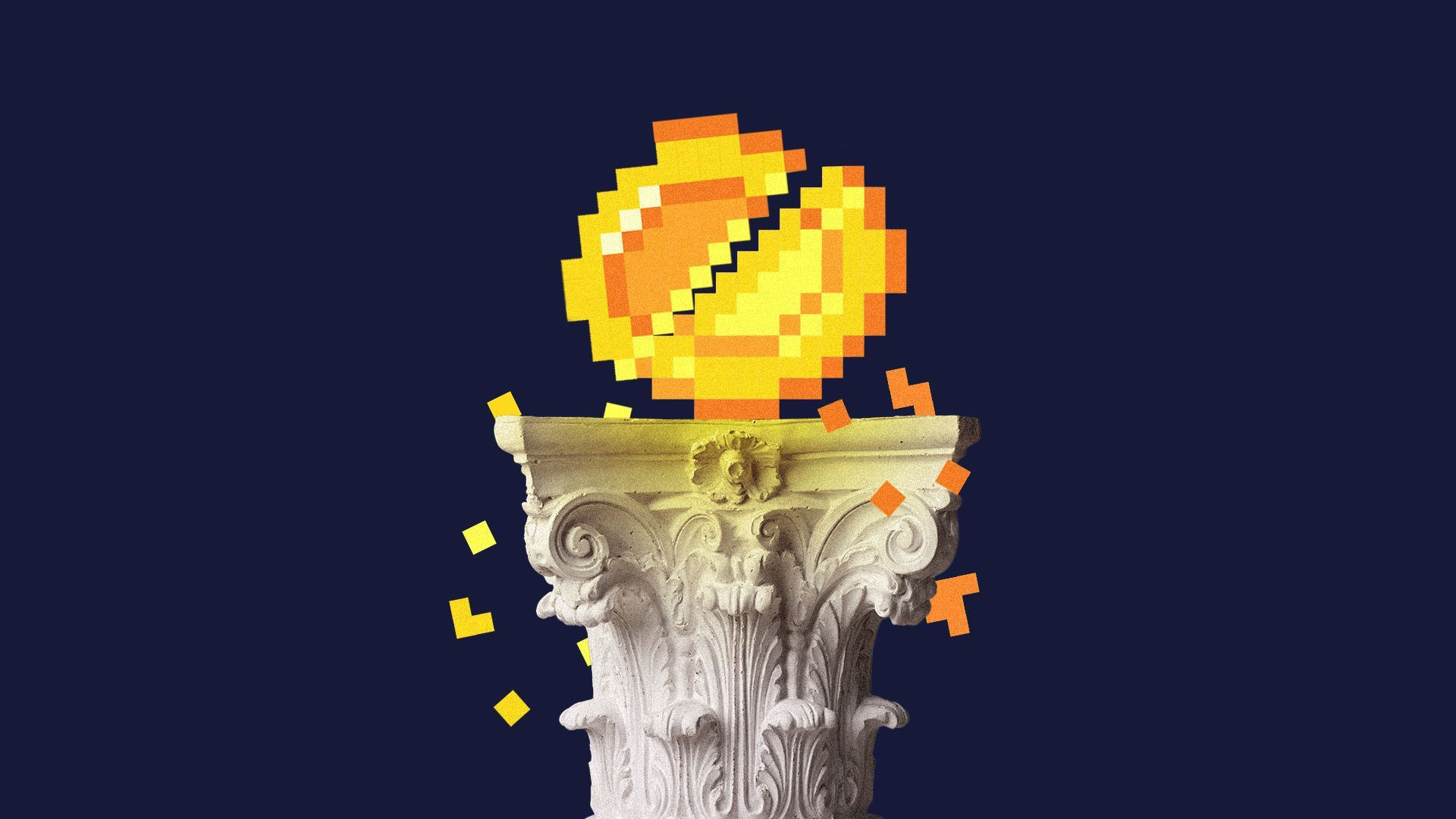 Crypto-friendly bank Silvergate Capital has delayed its annual report and warned in an SEC filing that recent events could affect "its ability to continue as a going concern."
Why it matters: The collapse of a prominent bank in the crypto ecosystem would give regulators ammunition to scrutinize other financial institutions serving the industry.
Driving the news: Silvergate said yesterday that it would be unable to file its Form 10-K report with the SEC by March 16.
Context: Silvergate previously reported a fourth-quarter net loss of $1 billion, after the collapse of crypto exchange FTX prompted investors to pull $8 billion in the final three months of 2022.
Subsequently, the bank said it sold additional investment securities "beyond what was previously anticipated" to repay outstanding advances from the Federal Home Loan Bank (FHLB) of San Francisco.
Last year Silvergate received $4.3 billion in home loan advances from the FHLB program, a public/private system developed in the post-Depression era to backstop liquidity-strapped banks.
Between the lines: In addition to its financial troubles, Silvergate also disclosed that it is facing certain regulatory inquiries and investigations.
Reuters reported that prosecutors in the Justice Department's fraud unit were evaluating its dealings with FTX and sister firm Alameda Research.
Separately, a bipartisan group of U.S. senators has asked for more details related to its risk management practices and ties to the bankrupt crypto exchange.
What they're saying: "These additional losses will negatively impact the regulatory capital ratios of the Company … and could result in [it] being less than well-capitalized," Silvergate wrote in the filing.
Silvergate said it "is evaluating the impact that these subsequent events have on its ability to continue as a going concern for the twelve months following the issuance of its financial statements."
The fallout: Silvergate customers and partners were quick to move on from the troubled bank.
LedgerX, the crypto derivatives subsidiary of FTX (and one of the only units excluded from its bankruptcy process), told customers yesterday that it would no longer accept wire transfers from Silvergate.
Meanwhile, U.S.-based crypto exchange Coinbase said it would no longer accept or initiate payments to or from Silvergate, switching to Signature Bank for its Prime customers.
A Paxos spokesperson told Axios that it has discontinued all transfers and wires to its Silvergate account.
The big picture: Federal regulators were already putting pressure on crypto-friendly banks, with the Federal Reserve, OCC and FDIC issuing a joint statement in January highlighting "key risks associated with crypto-assets."
The troubles at Silvergate are likely to increase scrutiny of banks that work with crypto companies.
Go deeper