Silvergate Bank's slow motion fall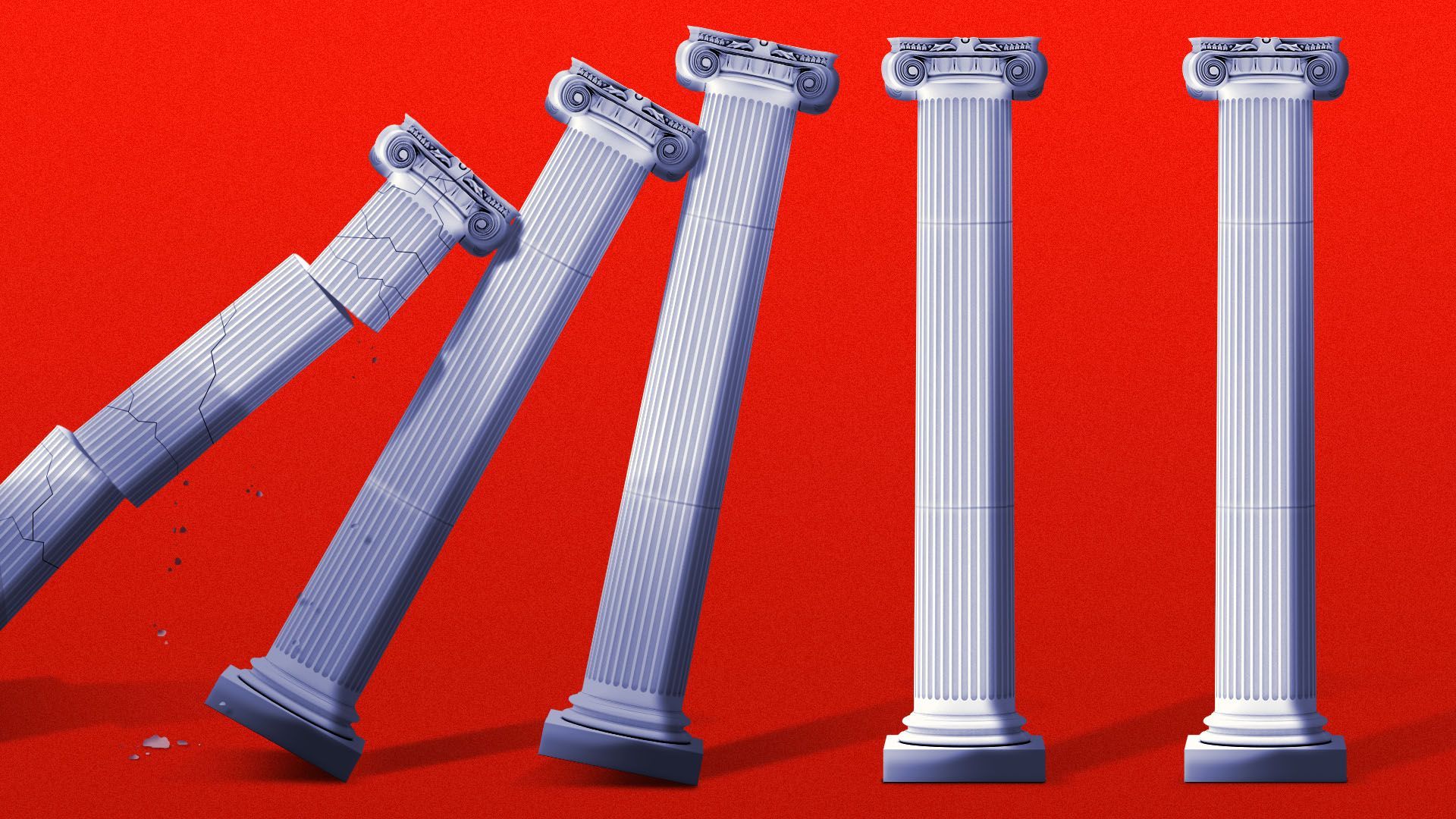 Silvergate Bank was among the only banks brash enough to call itself a "crypto bank" and is now questioning its own survival.
The latest: Silvergate's slow-motion fall came to a head Thursday when it delayed its annual report, and warned in an SEC filing that recent events could affect "its ability to continue as a going concern."
Flashback: Its customers once included the giants of crypto like Coinbase Global, Circle, and Kraken. It also included FTX.
After FTX's collapse, folks who previously held deposits at the bank started to pull out, causing a bank run that would ultimately make its financial structure untenable.
Why it matters: The recent cascade of warnings and guidance from major banking authorities about the dangers of crypto, potential bank runs and the sharp swings of crypto markets would seem to apply here.
Still, Silvergate's troubles point back to FTX fallout.
Context: Once just a small community lender, the bank was transformed when it started to fill the gap in customer deposits with crypto companies. And doing business with big, recognizable names helped it build up those deposits.
Combined with the fact that larger U.S. banks were unwilling to bank crypto businesses, they flocked to Silvergate.
During the crypto boom, Silvergate's business soared. And when crypto went bust, it managed.
But when FTX collapsed, the bank was forced to scramble.
Deposits at the end of December totaled $6.3 billion, down $6.9 billion from three months prior. The company initially utilized wholesale funding and sold debt securities to shore up its balance sheet. It even reached for Federal Home Loan bank advances.
What we're watching: More customers are fleeing Silvergate, or distancing themselves at least, but their options appear to be limited. And that's the bigger issue.
Go deeper