Gigi Sohn withdraws FCC nomination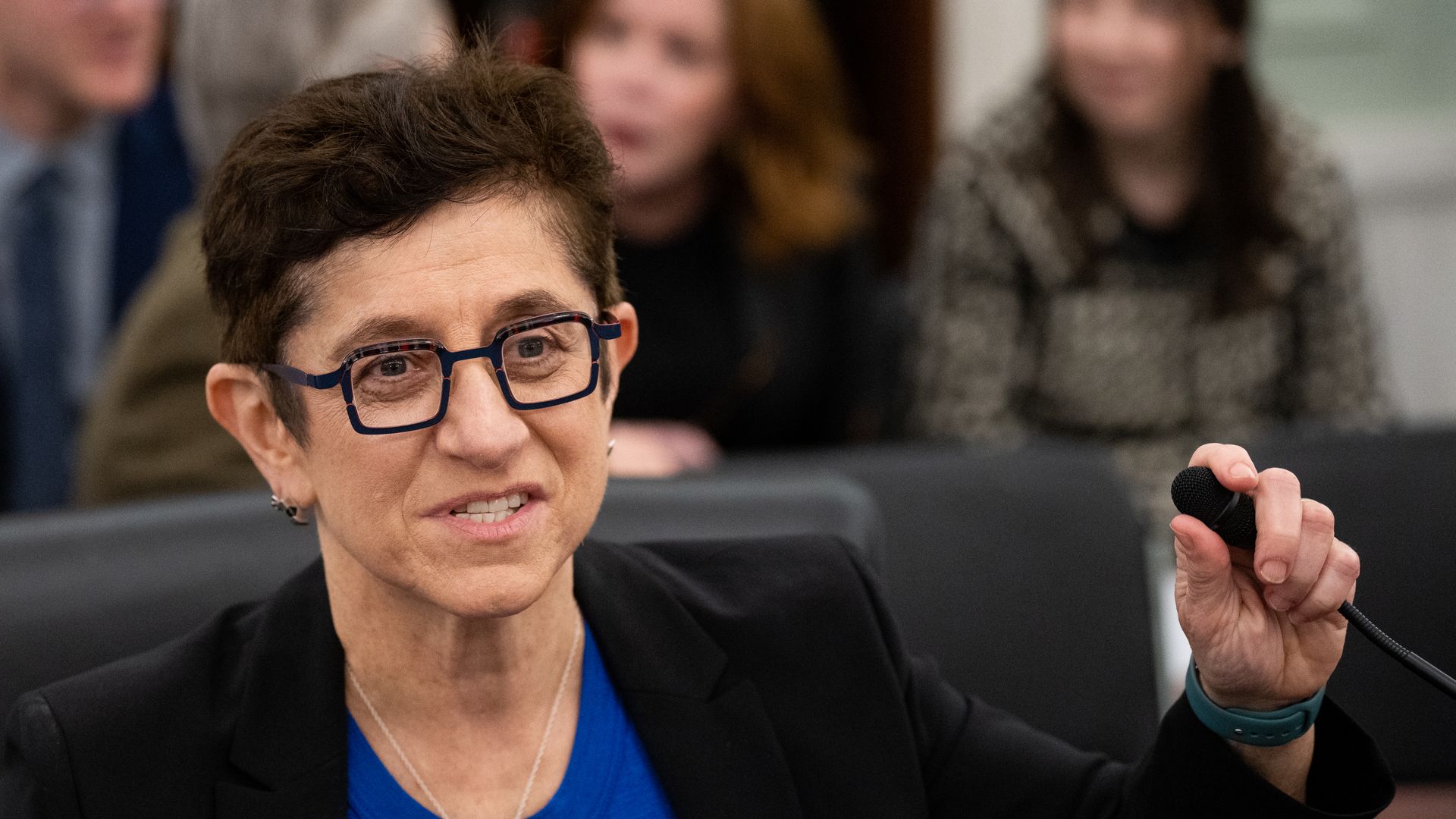 Gigi Sohn, President Biden's pick for a tie-breaking seat on the Federal Communications Commission has withdrawn her nomination, Axios has confirmed.
Why it matters: Sohn's withdrawal, the result of a concerted effort to rally sentiment against her, is a blow to a deadlocked FCC, which is hamstrung on policy without another Democrat, per Axios' Ashley Gold.
The big picture: Sohn's withdrawal comes after Axios' Hans Nichols reported that her nomination appeared stalled in committee and was endangered.
With her withdrawal, the FCC remains deadlocked with two Republican and two Democratic commissioners, making it difficult for the Biden administration to implement key parts of his domestic policy agenda.
The FCC seat has been vacant for more than two years.
The Washington Post first reported the withdrawal.
State of play: Sohn faced an uphill battle during the nomination as opponents seized on outspoken tweets, her involvement with a company hated by the broadcast industry and the opportunity to keep the FCC at 2-2.
What they're saying: "When I accepted [President Biden's] nomination over sixteen months ago, I could not have imagined that legions of cable and media industry lobbyists, their bought-and-paid-for surrogates, and dark money political groups with bottomless pockets would distort my over 30-year history as a consumer advocate into an absurd caricature of blatant lies," Sohn said in a statement to Axios.
"The unrelenting, dishonest and cruel attacks on my character and my career as an advocate for the public interest have taken an enormous toll on me and my family," the statement continued.
Sohn said it is a "sad day" for the U.S. and democracy when "dominant industries," helped along by "unlimited dark money," get to choose regulators.
"With the help of their friends in the Senate, the powerful cable and media companies have done just that," Sohn said.
Editor's note: This story has been updated with a statement from Gigi Sohn.
Go deeper