Tech platforms struggle to verify their users' age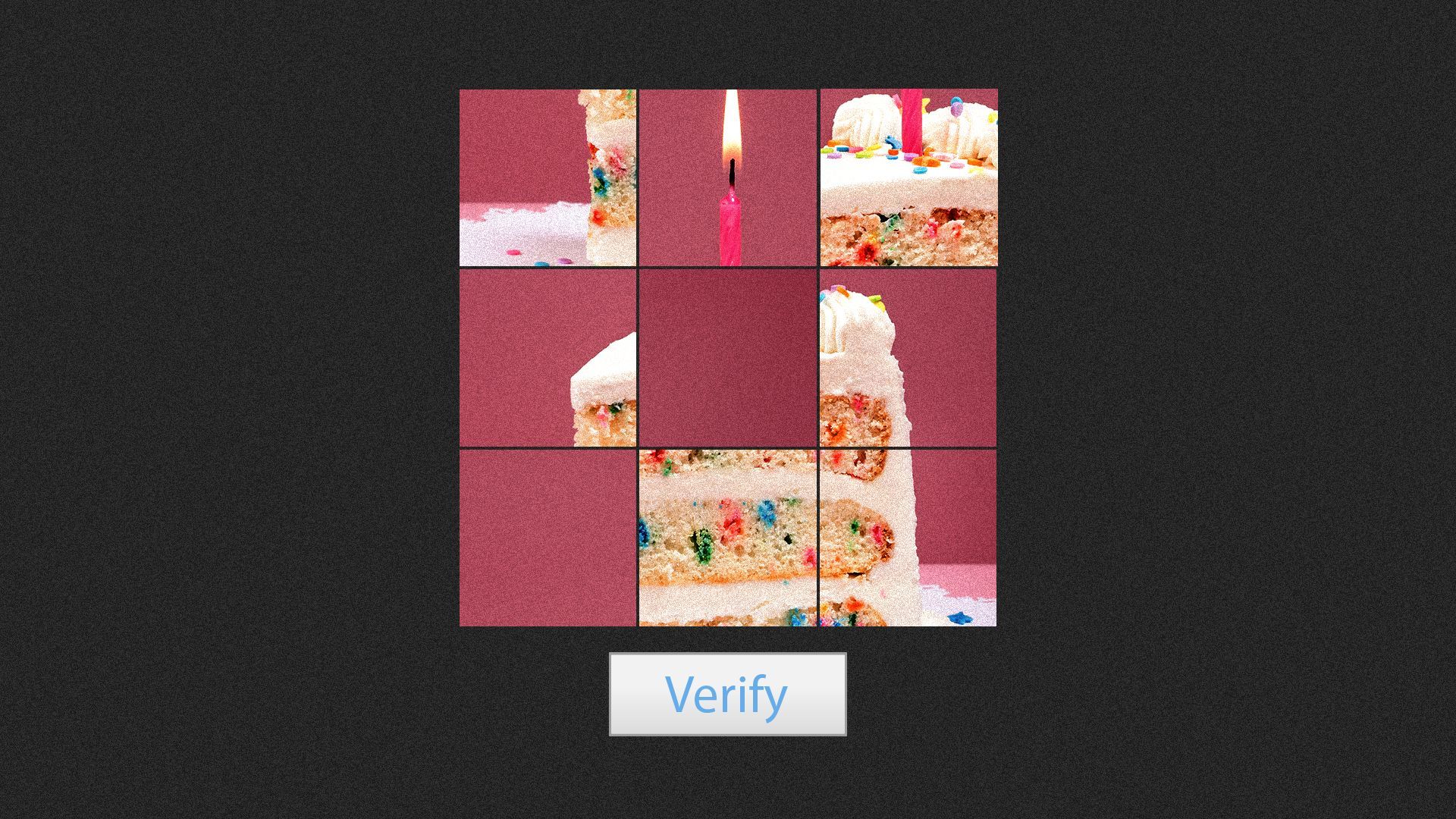 Social media and streaming platforms are trying to figure out the best ways to verify a user's age as parents and lawmakers grow increasingly concerned about the way children and teenagers use online services.
Driving the news: Those worries — along with recently enacted laws in the United Kingdom and California — have pushed companies to try new processes for ensuring underage users aren't getting onto sites and services meant for older people.
Age verification and age estimation is just one part of an attempt to make tech safer for kids as complaints grow over mental health harms, privacy trespasses and more.
Proposed laws in individual states take some radical approaches to checking age. In Utah, a law that would restrict children and teens from using social media without their parents' consent — and could also bar adults who don't verify their age — is headed to the governor's desk, Axios Salt Lake City's Kim Bojórquez reports.
Why it matters: Platforms are deploying age verification techniques in the absence of uniform laws or broadly accepted guidelines for how to do so without violating privacy or leaving giant loopholes.
Efforts to better assess users' ages may run afoul of increasing qualms over adoption of facial recognition technology and tracking of users' identities and personal data.
The intrigue: "Age verification is something that seems like a very reasonable, very easy ask, but an online world creates all sorts of problems," Cody Venzke, senior counsel at the Center for Democracy and Technology's Equity in Civic Technology project, told Axios.
"If you're in a restaurant and you order a drink, it's very easy for the waiter to take a quick look at your ID hand it back to you," Venzke said. "Online, there are no waiters to check your ID and instead it has to involve some sort of technological intermediary to get a best guess of how old you are."
"There is a time and place for age verification, and it should be in proportion to the website's risk," Irene Ly, policy counsel at Common Sense Media, told Axios.
Ly added that platforms would do better to just offer strong privacy protections by default than to seek to identify and police users based on age checks.
The big picture: Platforms that seek to boost their user totals have a built-in disincentive to get too rigorous about age verification: More checks means fewer users for advertisers to reach.
Companies are also concerned about having to take too much data from users to verify age, per the Financial Times.
New laws haven't spelled out exactly how to do age checks, Aaron Painter, CEO of Nametag, a digital ID verification company, told Axios: "It's left commercial companies out there saying, Alright, what do I do? Is it going to be sufficient for the law? Am I okay with someone self-consenting, or do I need to go to another level?"
What's happening: Spurred by existing and potential laws, platforms are taking pains to show they're being responsible about age-appropriate content on their sites, with varying approaches.
Most relevant in the U.S. is California's law, which does not require strict age verification but age "estimation" and the rollout of corresponding privacy and data protections for the age group.
Meta has been testing age verification tools on Instagram and Facebook Dating, announcing an expansion of the Instagram test to more countries last week.
The company says early results via tools from a company called Yoti, which allows a user to upload a video selfie or an ID, show 96% of teens were stopped from editing their birthdays from under to over 18.
Snapchat's terms of service state users must be 13 and older, and the app is in the process of updating its sign-in process to make it more difficult for users under 13 to make accounts, per a company spokesperson. Younger users also cannot change their birthdays.
YouTube: Google users are required to provide their date of birth when creating an account; 13 is the minimum age and users under 18 get certain privacy protections by default, per Google spokesperson Christa Muldoon. On YouTube, that means disabled autoplay and "bedtime" and "break" reminders set by default, among other restrictions.
TikTok: The popular video-sharing app has a "neutral, industry-standard age gate," allowing users to enter birthdays, a spokesperson said. The app also just expanded time limits for users under 18. Birthdays can't be changed once a user is signed up. 13-and-under users are offered a "view-only" experience on the app.
Streaming platforms like Disney+ and Netflix have also started rolling out age assurance mechanisms, too, as they begin running ads.
"A struggle for them is, where is the call for regulation and protection headed, and where would they like to go with their business model?" Ly said.
The more streaming platforms adopt targeted advertising, the more they will need to comply with new laws covering user data.
Between the lines: Young people have always been inventive at getting around barriers to material they want, and parents sometimes look the other way — or even help their kids with account access.
The bottom line: There are no agreed-upon guidelines for accuracy or protecting civil rights in gauging ages of online users.
"Currently, there is no standard best practice," Venzke said. "Right now, it's a little bit of throwing darts at the dartboard to see what is most effective, and that can create all sorts of implications for privacy and free expression."
Go deeper