U.S. considering denying Israeli minister visa after call to "wipe out" Hawara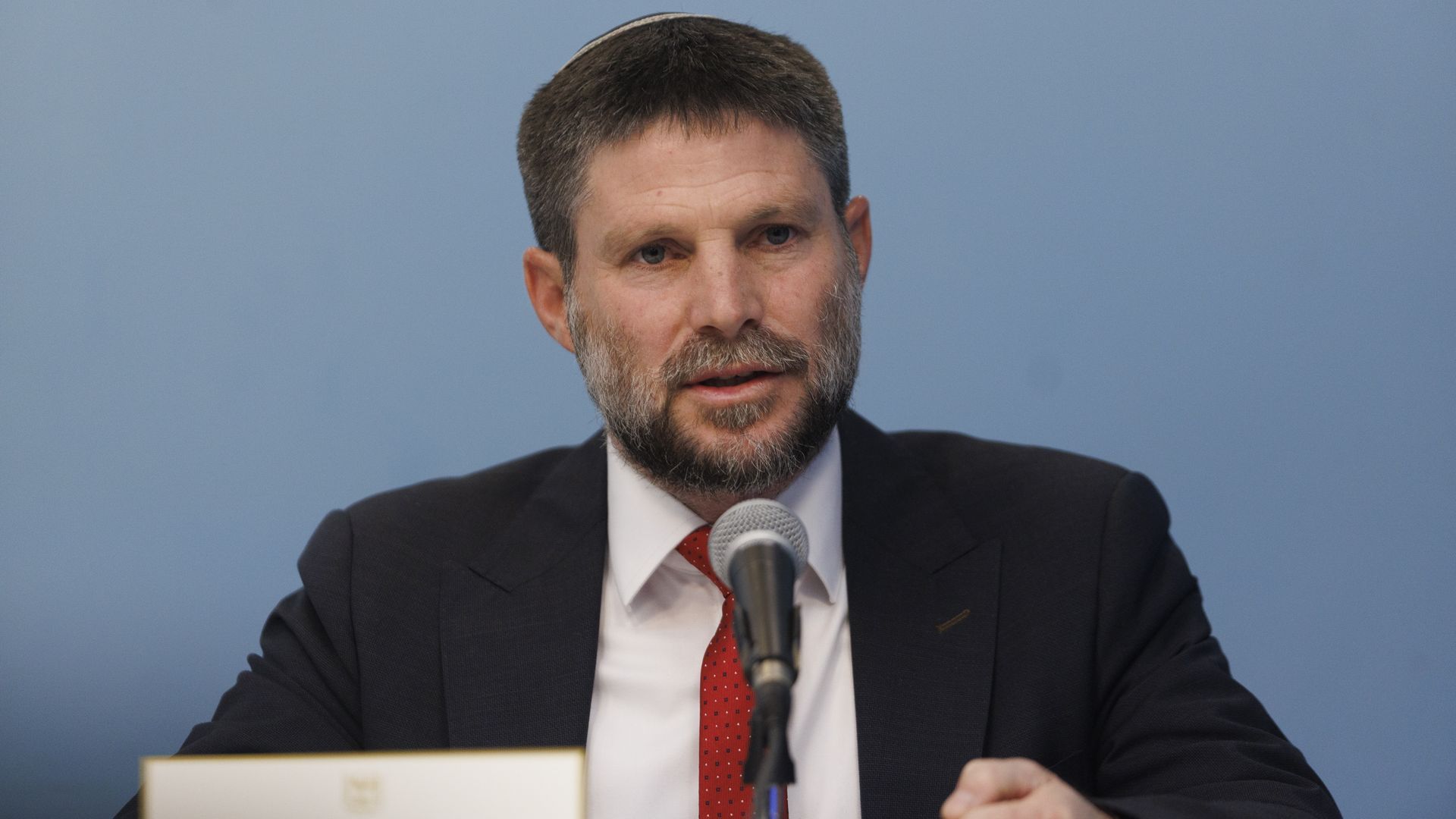 The State Department held internal consultations on whether to deny Israeli Finance Minister Bezalel Smotrich a visa ahead of his expected visit to the U.S. next week after he called for the Israeli government to "wipe out" the Palestinian village of Hawara, one U.S. and one Israeli confirmed.
Why it matters: If the U.S. denies Smotrich — a senior minister in the Israeli government — a visa, it would be an unprecedented move in the U.S.-Israel relationship.
Israel's Channel 12 first reported on the internal discussions at the State Department.
Driving the news: Smotrich, who holds a diplomatic passport, is expected in Washington next week for a conference hosted by the Israel Bonds organization.
The Israeli Finance Ministry asked the U.S. embassy in Israel and the State Department for a diplomatic visa that would give Smotrich entry to the U.S. and immunity, according to the Israeli official.
State Department spokesperson Ned Price on Wednesday condemned Smotrich's remarks on Hawara, calling them "irresponsible, disgusting and repugnant."
The State Department then began discussing whether to grant Smotrich a visa, the U.S. and Israeli officials said. The officials stressed that no decision has been made.
Behind the scenes: A senior Israeli official told Axios that State Department officials in recent days have "hinted" to Israeli diplomats that they would be happy if Smotrich decided to cancel his trip.
A U.S. official said that even if Smotrich decides to visit the U.S., no Biden administration officials will meet him. He has not requested any meetings.
What they're saying: Smotrich said in a tweet on Saturday that he didn't mean to call for harming innocent civilians.
"People sometimes use harsh words they don't mean in order to pass a message. It happens to everyone," he said.
Prime Minister Benjamin Netanyahu in his first public comments on Smotrich's Hawara remarks tweeted late Saturday that "it is important for all of us to work to tone down the rhetoric lower the temperature."
"That includes speaking out forcefully against inappropriate statements and even correcting our own statements when we misspeak or when our words are taken out of context," he added.
"That is why I want to thank Minister Bezalel Smootrich for making clear that his choice of words regarding the vigilante attacks on Harrawa following the murder of the Yaniv brothers was inappropriate and that he is strongly opposed to intentionally harming innocent civilians," he said, referring to the two Israelis killed in Hawara earlier this week.
The State Department declined to comment.
Go deeper