Trump floats building "freedom cities" on federal land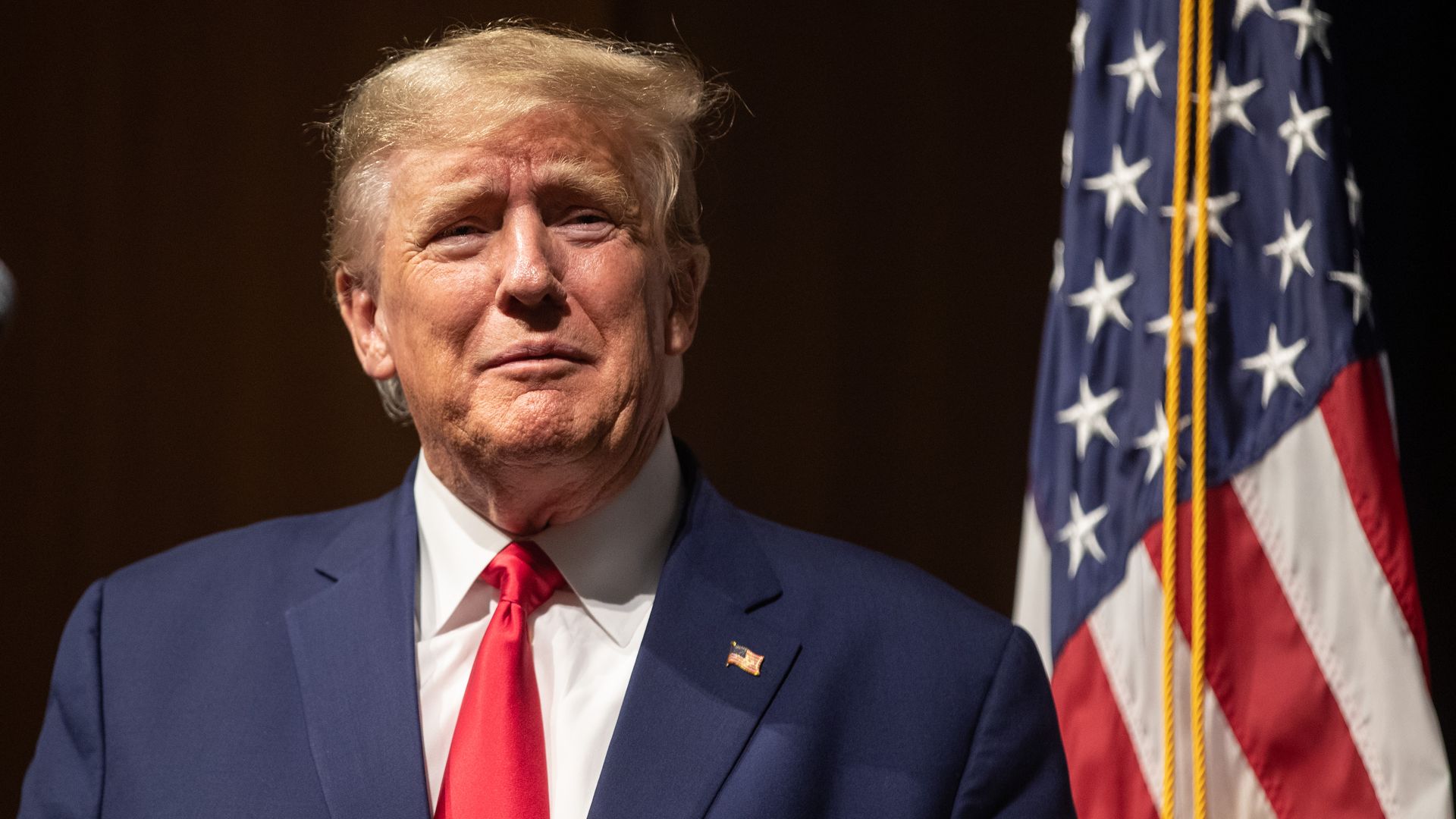 Former President Trump proposed building "freedom cities" on federal land in a video highlighting some of his plans if elected to a second term in the White House.
Between the lines: Trump shared his plans Friday for a "quantum leap in the American standard of living" as he ramps up his 2024 presidential bid with a keynote speech at CPAC, where he's expected to draw a sharp ideological contrast between his MAGA movement and Bush-era Republicans.
Driving the news: "We should hold a contest to charter up to 10 new cities and award them to the best proposals for development," Trump said in the four-minute video posted both to Ramble and his Truth Social account.
"These freedom cities will reopen the frontier, reignite American imagination, and give hundreds of thousands of young people and other people, all hardworking families, a new shot at homeownership and, in fact, the American Dream."
He did not provide details or plans for funding.
Meanwhile, Trump said he'll challenge all governors to partake in a "great modernization and beautification campaign," which includes "getting rid of ugly buildings," refurbishing parks and public spaces, making cities and towns "more livable" and building "towering monuments to our true American heroes."
Taking aim at China, the former president talked about a race to develop vertical takeoff and landing vehicles, saying, "I want to ensure that America, not China, leads this revolution in air mobility."
Trump also said he'll ask Congress to support "baby bonuses" for young parents to help launch a "new baby boom." It was unclear how the bonuses would differ from the child tax credit.
Go deeper