Scoop: Trump to blast Bush Republicans at CPAC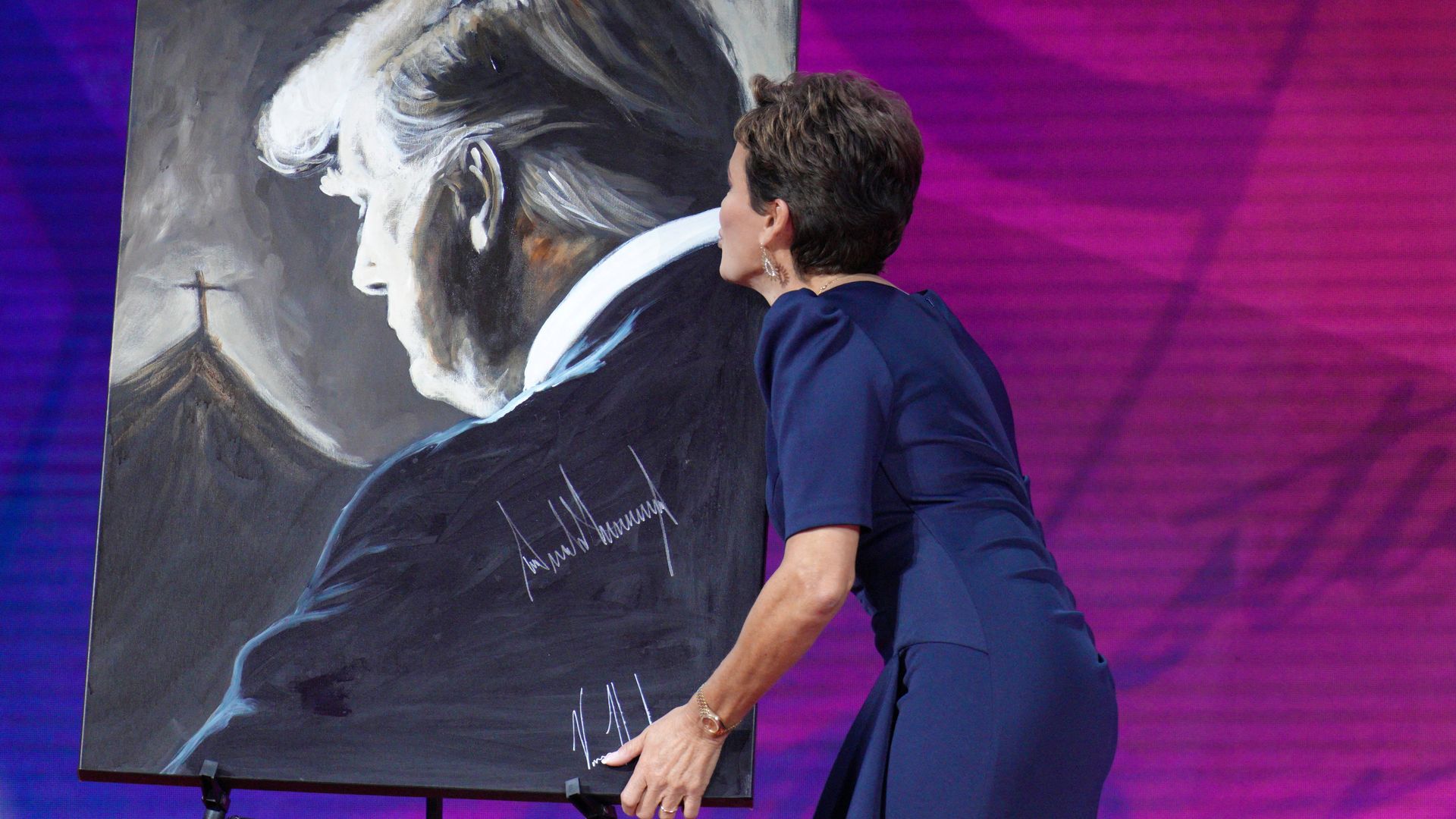 Former President Trump plans to draw a sharp ideological contrast between his MAGA movement and Bush-era Republicans in his speech at CPAC on Saturday — and will urge GOP voters to finish the job of remaking the party by backing him for president.
Why it matters: The CPAC conference, now dominated by the MAGA movement, offers Trump a home-field advantage. He first spoke there in 2011, where he previewed many of the populist themes that fueled his 2016 campaign.
Trump's keynote address, scheduled for 5:30pm ET Saturday, is expected to last about 90 minutes.
"The issues that brought Trump to the fore in 2016 are still with us," one Trump aide told Axios. "These issues have never left. He's going to remind people of the bigger picture. There's a longer struggle here — in terms of finishing the job."
Zoom in: Trump's finish the job rhetoric is somewhat reminiscent of President Biden's message in his State of the Union speech last month, in which he called on lawmakers to "finish the job" of rebuilding the economy and unifying the country.
Trump's approach is provocative for a former president accused of inspiring an insurrection aimed at overturning the results of an election he lost.
Crowds during the first three days of CPAC — at a massive convention complex in National Harbor, Md., just outside Washington — reflected the divide Trump fosters among Republicans.
They're smaller than in the past — but heavily pro-Trump.
What they're saying: "Trump has completely remade the party since he's become president," another Trump aide told Axios. "He realized there's a difference between what grassroots activists thought and what Bush Republicans in Washington, D.C., were trying to enact."
Between the lines: In coming days, Trump plans to step up his attacks on Florida Gov. Ron DeSantis, widely viewed as his biggest threat to the Republican nomination. But Trump's CPAC speech isn't likely to go after any specific presidential opponents, aides say.
The speech will blast establishment GOP leaders, including former House Speaker Paul Ryan.
Even as a former president, Trump remains eager to portray himself as a political outsider against the establishment of both political parties.
Go deeper: He's expected to take shots at Republican hawks as "warmongers," and say that support for additional aid to Ukraine threatens a third World War.
Trump's former secretary of state, Mike Pompeo, and his UN ambassador, Nikki Haley, both spoke at CPAC this week and offered more traditional, hawkish Republican messages.
The bottom line: Trump's strategy underscores the generational issues that will be at play in the 2024 election.
Trump, 76, and Biden, 80, have vastly different politics but essentially are calling on voters to remember what they've done — even as polls indicate many voters in both parties are hungry for new leaders.
Go deeper