Walmart Health eyes Medicare Advantage business with planned expansion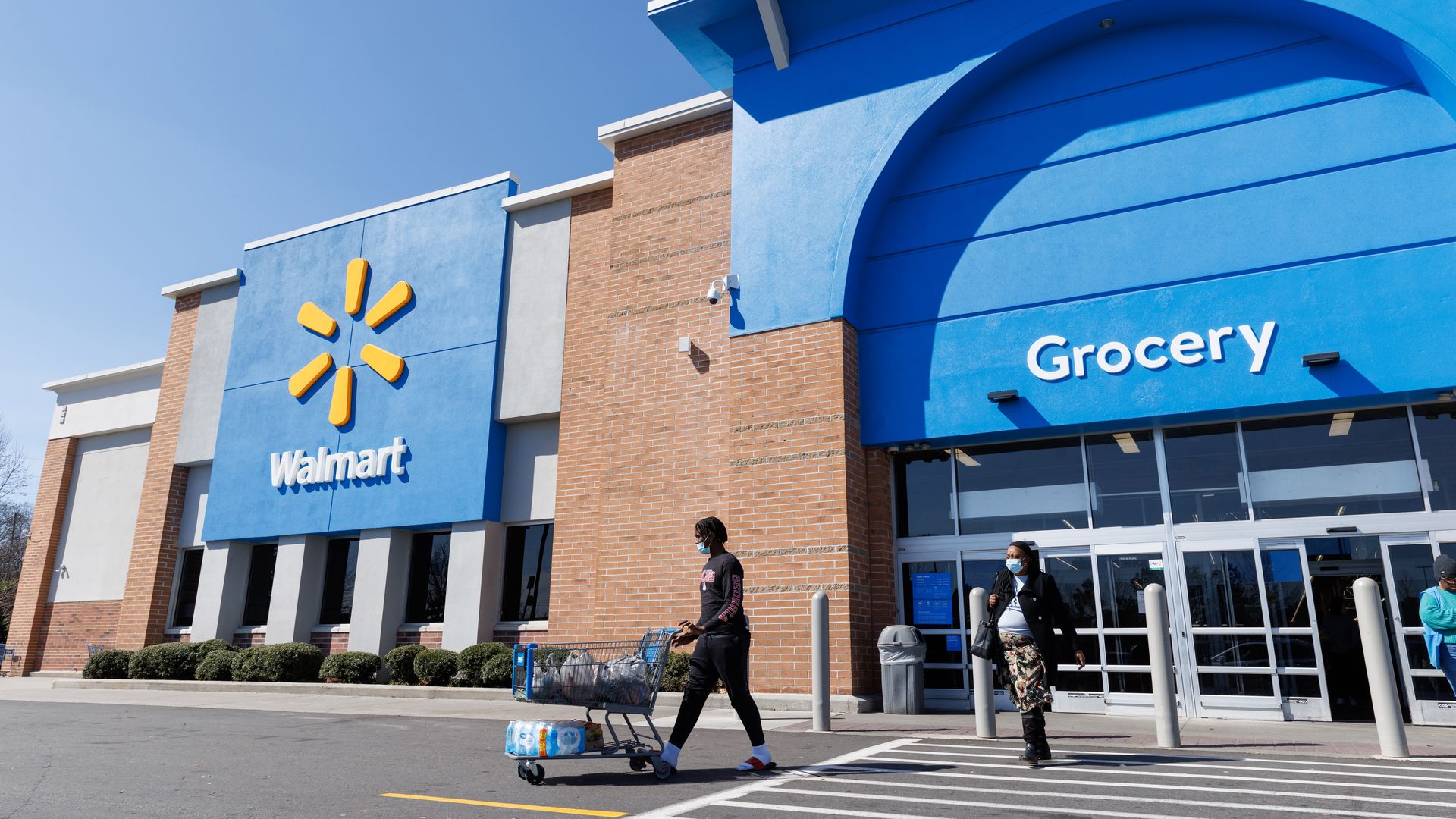 Walmart Health is eyeing more Medicare Advantage business as it prepares to nearly double the footprint of its in-store clinics.
Driving the news: The big retailer said Thursday it's planning to add 28 additional health clinics — which offer primary care, behavioral health services, vision checks and dental care within select Walmart stores —  in 2024.
The new clinics are planned for Walmart Supercenters in Dallas, Houston, Phoenix and Kansas City, Missouri.
Between the lines: In September, Walmart and UnitedHealth Group announced a 10-year partnership to deliver care to seniors in Medicare Advantage plans.
The private Medicare plans are expected to serve more than half of eligible beneficiaries this year and have been highly lucrative for payers.
Walmart looked to leverage its relationship with UnitedHealth and targeted expansion in places where it had a deep existing presence and projections for local population growth, said David Carmouche, senior vice president of omnichannel care at Walmart.
"Obviously we layer a lens where there is 64-plus demographic growth in those markets. You put that all together and those markets stood out to us," Carmouche told Axios.
The big picture: Retailers are increasingly jostling for primary care dollars, most notably Amazon's recent $3.9 billion acquisition of concierge medical provider One Medical.
CVS Health is in the midst of a $10.6 billion purchase of Oak Street Health, a provider which specifically focuses on Medicare populations. Other competitors in the space include Walgreens, Dollar General and Albertson's.
What they are saying: "Everybody is doing it their own way. Some are doing it through major acquisitions," Carmouche said. "We think the advantage for us is the stores ... the ability to interact with [patients] not just in a traditional health care encounter, but when they are at the pharmacy or just shopping."
Yes, but: Walmart Health's reportedly backed off its initial ambitious plans to scale up to 4,000 clinics by 2029, which would've called for at least 1,000 clinics by 2024, per Business Insider.
It's had some high-profile departures, such as Cheryl Pegus, former Walmart executive vice president of Health and Wellness who left for Morgan Health in November, as well as Marcus Osborne, who left his role as senior vice president of Walmart Health in January 2022.
It's also making changes made after feedback from patients, such as integrating Epic's electronic health record system, scaling down to about 6,000 square feet per center from initial layouts of more than 10,000 feet and changing the layout of the center to have patients spend less time in the waiting room.
Carmouche said Walmart isn't trying to hit a particular growth target over the next five years.
"It's really are we building a model that is differentiated, that people understand, is hopefully better than traditional health care has delivered for them. If we're able to continue to do that, and I think we're honing in on that, then we'll just keep building them," Carmouche said.
Go deeper