Tesla shows off its bench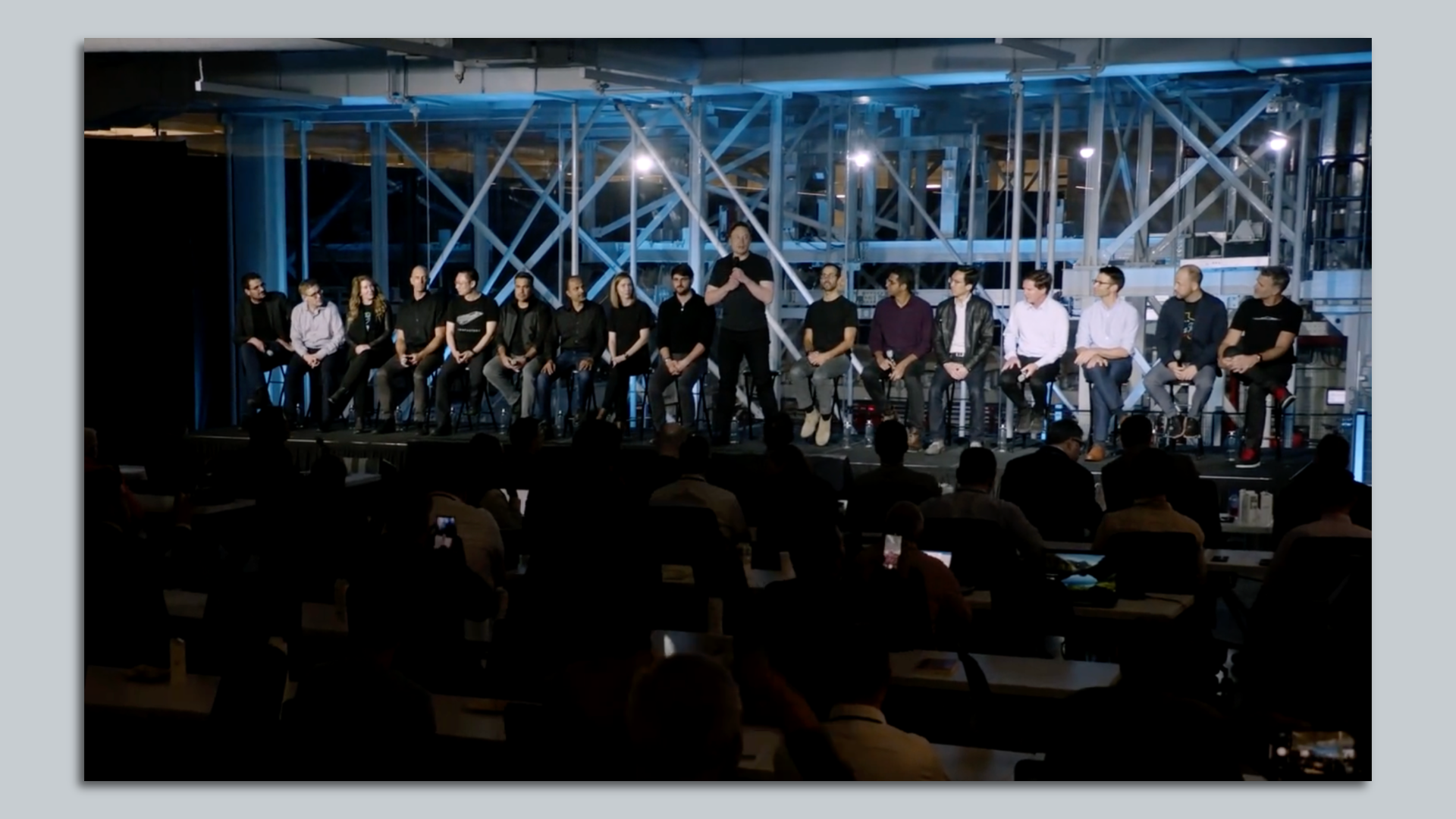 Tesla put its executives on display during its investor day this week, hoping to boost confidence in the company's overall bench of leaders.
Why it matters: Since CEO Elon Musk announced plans to take over Twitter nearly a year ago, investors have been worried about his level of distraction and whether the company has a succession plan.
The absence of any other notable revelations led to a lackluster response from investors, who sent the stock down 5.9% Thursday, though shares are still up over 76% since the start of the year.
Zoom in: Musk shared the stage with 16 executives Wednesday afternoon, which Reuters notes is a departure from previous presentations where he typically dominates.
Among them was Musk's right-hand Tom Zhu, who confirmed he's now in charge of global production, sales, delivery and service and he represents all of the company's "Gigafactories." There was also CFO Zach Kirkhorn and VP of vehicle engineering Lars Moravy.
Rebecca Tinucci, head of Tesla's global charging infrastructure team, and Laurie Shelby, VP of environmental, health, safety and security, were the only two women featured.
Zoom out: The overall ho-hum presentation lacked details about the company's plans to build a mass-market EV, which investors were watching for, Axios Generate co-author Ben Geman noted Thursday.
But there was a big emphasis on current and future plans to cut costs, which Edmunds analyst Jessica Caldwell noted in emailed comments to Ben and other reporters as "encouraging."
What to watch: Tesla said it's working on an electric motor that doesn't need rare earth minerals, and Musk doubled down on Tesla's focus on refining the battery metal lithium.
Go deeper