Axios Generate
March 02, 2023
🍩 Good morning! Today's newsletter has a Smart Brevity count of 1,285 words, 5 minutes.
🚨Situational awareness: California declared a state of emergency in 13 counties due to remarkable snowfall, with more on the way. Wild photos
🎸 Happy birthday to guitar great Larry Carlton, whose playing animates today's intro tune...
1 big thing: Solving oil's Goldilocks problem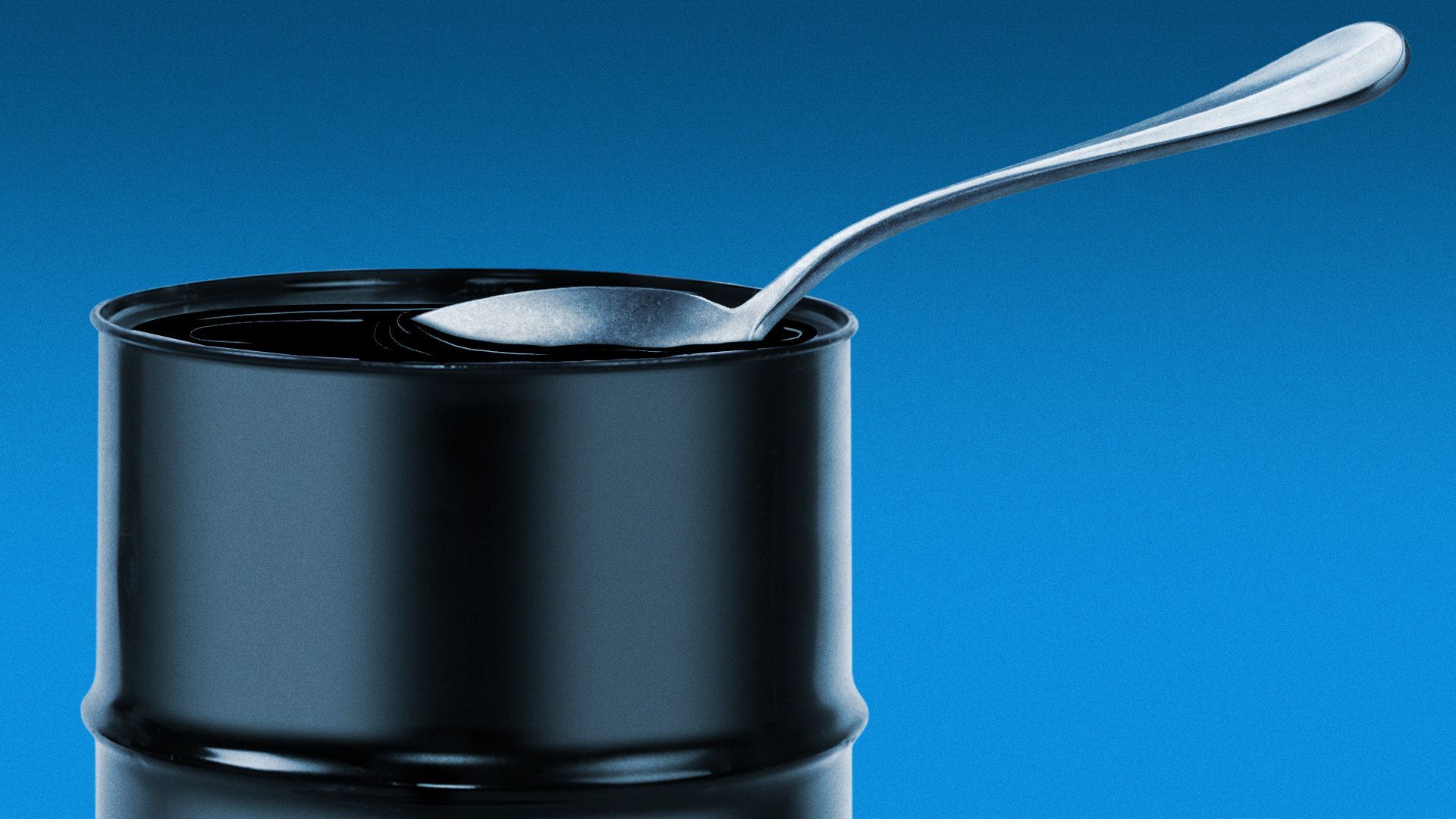 A mystery facing C-suite execs and policymakers is how much oil and gas the world needs in the future — and therefore how much should be spent now to ensure enough flows, Ben writes.
Why it matters: Call it the Goldilocks problem: Too little investment could bring a pricey and ugly supply crunch — one that even slows energy transition.
Too much means stranded assets, infrastructure that locks in emissions, or both.
Driving the news: Enter new analysis from researchers with Columbia University's energy think tank that offers ideas on guiding investments without bailing on climate goals.
Right now, "the oil and gas industry is investing less than what is required to meet current demand trends but more than what is needed in the net-zero scenario," write Gautam Jain and Luisa Palacios with Columbia's Center on Global Energy Policy.
Current investments are "consistent with announced climate pledges by countries, indicating that companies are rationally adjusting to the progression of policy developments."
The big picture: Right now, producers are focusing on big returns (last year smashed records), paying down debt, and rewarding investors.
But relatively sluggish capital investment also reflects "adjustments to policy signaling about phasing down oil and gas production."
The "void" in private companies' investments is being filled by state-owned companies, especially in the Mideast, which "adds geopolitical risk to future supply."
Financial industry ESG initiatives are not a barrier to financing now, but they could be in the future, they write.
What we're watching: The paper offers a "toolkit" for managing existing assets and investing in "transition assets" — projects that help "meet energy security and geopolitical priorities within the confines of climate goals."
A few examples...
For banks, "a big focus of future financing could be conditional on unequivocal progress on flaring and venting of natural gas" to cut methane emissions. Multilateral development banks can focus on this in countries with state-owned oil giants.
The financial sector should focus on "transition ready" projects — think carbon capture, controls on flaring, "hydrogen-ready" infrastructure, and plans for retirement or retrofitting.
For policymakers, options include fast-tracking permits for transition-ready infrastructure; as well as ways to focus on decommissioning of assets rather than having companies divest to actors with less stringent climate goals.
Zoom in: Oil and gas companies with a market cap over $500 million made more than $300 billion in capital investments in 2022.
That's a jump from 2021, but far below levels in the mid-2010s.
Of note: Keep in mind that companies aren't just bobbing along in the policy and demand currents — they're actors that help shape these things.
Bonus: Where the money is going
Stock buybacks have surged as producers making big profits reward investors, Ben writes.
2. Energy-related CO2 emissions hit record high in 2022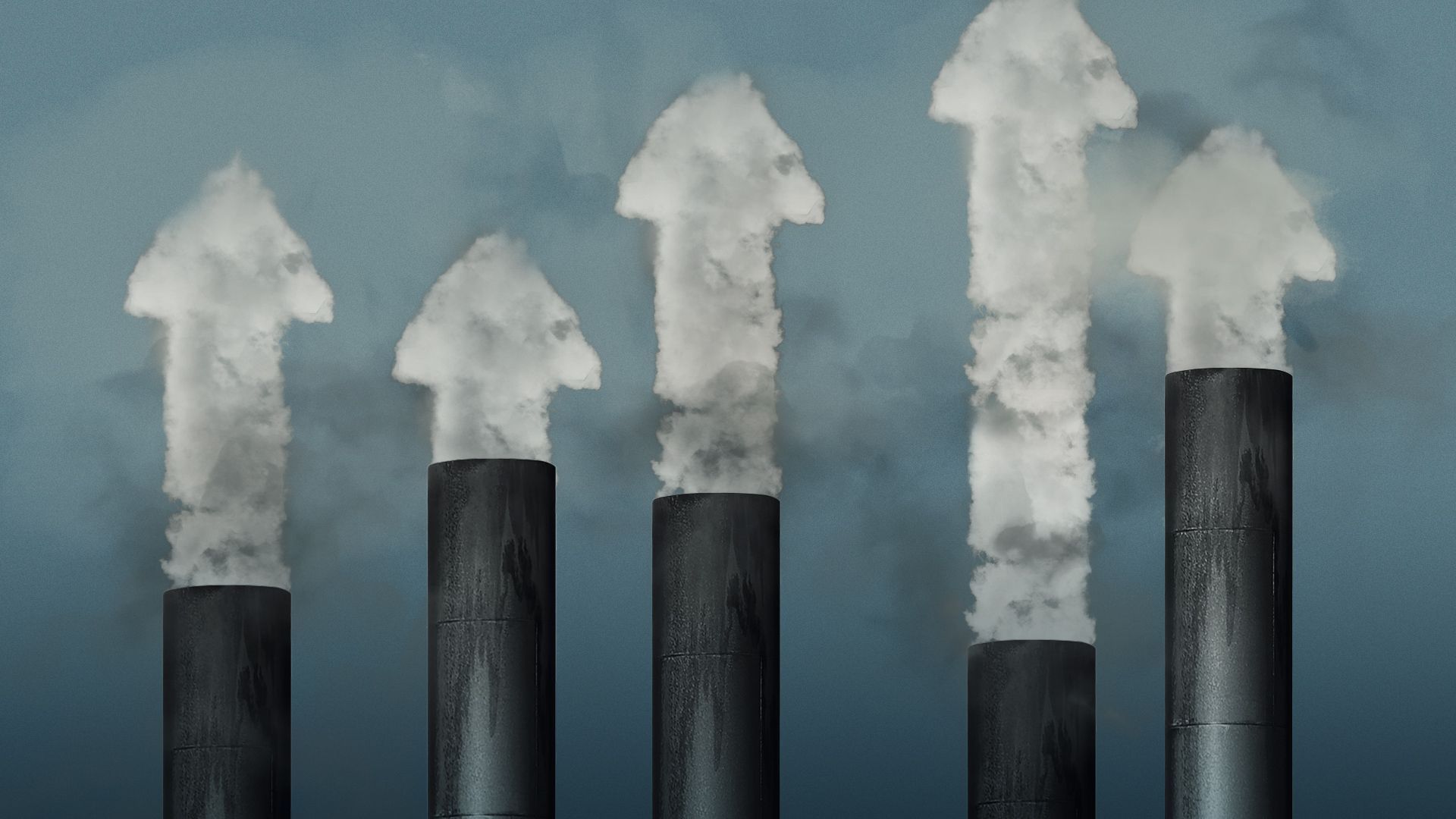 Global energy-related carbon dioxide (CO2) emissions reached a record high in 2022 of over 36.8 billion tons. However, emissions rose more slowly than the year before, according to new IEA data, Andrew writes.
The big picture: Increased deployment of renewables, electric vehicles, heat pumps and other technologies helped reduce the growth rate.
The IEA singled out extreme weather, which translated into higher heating and cooling demands, as driving emissions upward.
The intrigue: Renewables surged so much in 2022 that they met 90% of last year's global growth in electricity demand, which meant they blunted the impacts of the spike in coal power emissions.
Between the lines: Emissions from natural gas fell by 1.6%, reflecting the tighter supplies following Russia's unprovoked invasion of Ukraine. The drops in gas emissions were especially steep in Europe and reached record levels in the Asia-Pacific region.
However, CO2 emissions due to coal burning more than made up for the decline of gas, hitting an all-time high of nearly 15.5 billion tons of CO2.
Zoom in: Regionally, the biggest spike in energy-related emissions was in Asia-Pacific countries, excluding China, where over half of the increase can be attributed to coal-fired power plants.
What they're saying: "We still see emissions growing from fossil fuels, hindering efforts to meet the world's climate targets," IEA head Fatih Birol said in a statement.
3. Agroforestry is having a moment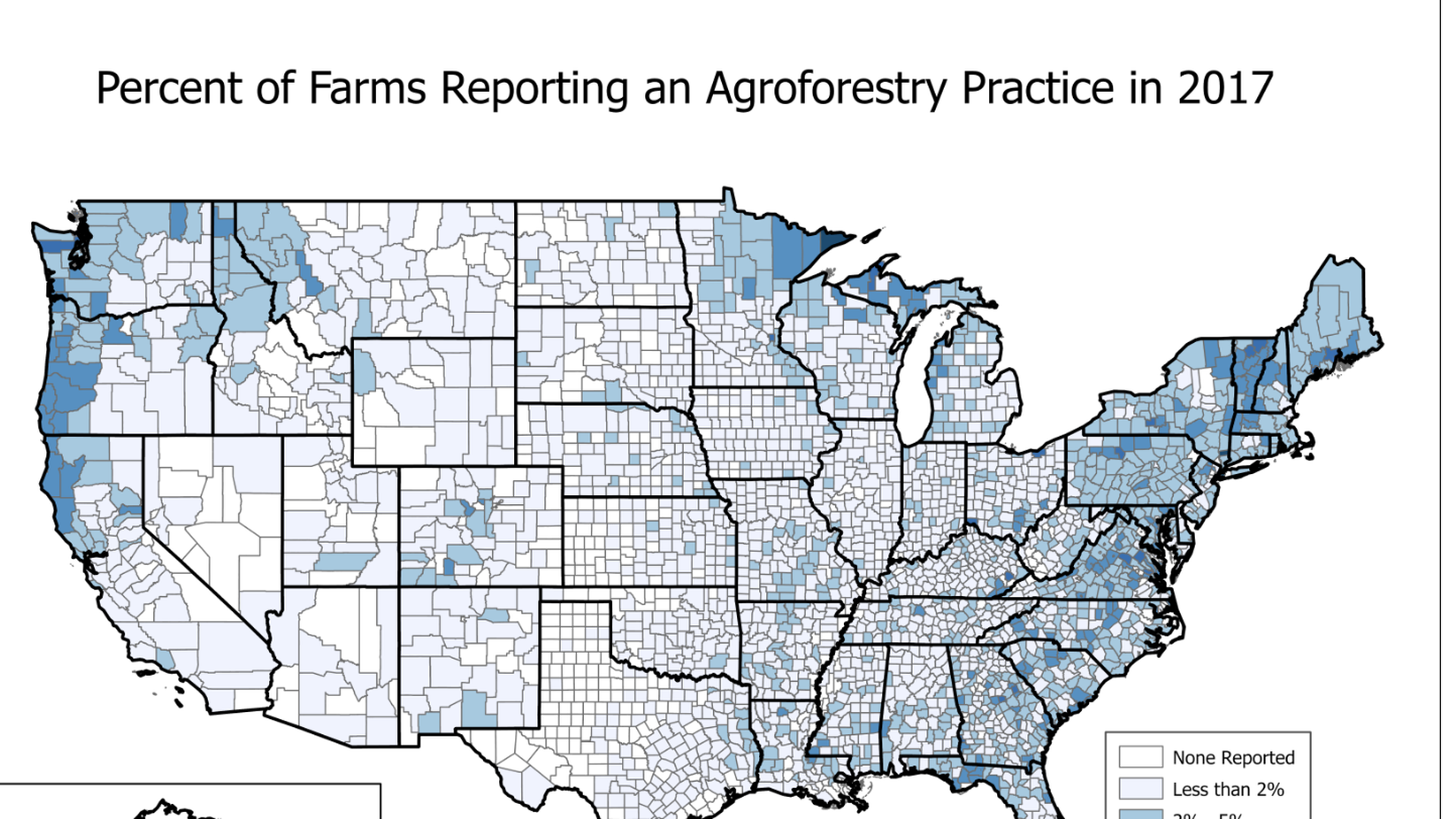 Investment in agroforestry — an ancient land management method that integrates the growth of trees with crops or livestock — is emerging with renewed fervor across the U.S., Axios' Ayurella Horn-Muller reports.
Why it matters: A new funding influx signals increasingly widespread expansion of the climate-friendly agricultural practice.
As climate change drives risk of declines in U.S. food production, in the form of intensifying droughts, shifting rain patterns, more frequent wildfires and spreading pests and diseases, policymakers and private investors alike are turning to natural climate solutions.
What we're watching: Rep. Chellie Pingree (D-Maine) tells Axios that her colleagues in Congress are showing a "growing interest" in funding agroforestry.
In November, the House Sustainable Energy and Environment Coalition's Climate and Agriculture Task Force, which Pingree co-chairs, released farm bill recommendations that identified agroforestry as a way to support soil health and carbon sequestration.
"This is something I'll be advocating for in the upcoming Farm Bill," says Pingree.
How it works: Agroforestry can buffer extreme weather impacts on livestock and crops, boost soil health, increase crop yields and reduce air and water pollution, as well as assist in growing diverse crops to reduce economic risk, according to USDA's Anne Marsh, director of the National Agroforestry Center.
4. An early Beltway ESG fight comes to a head
🔏 President Biden will wield his veto pen to protect a Labor Department rule that enables retirement plan managers to weigh ESG factors including climate, Ben writes.
Driving the news: Two Senate Democrats joined Republicans to pass legislation Wednesday nullifying the rule. The House passed it earlier this week.
What's next: The White House this week vowed to veto the measure, arguing there's "extensive" evidence that ESG factors "can have material impacts on certain markets, industries, and companies."
The other side: House Majority Leader Steve Scalise (R-La.) said in a statement that Biden is allowing plan managers to "prioritize left-wing environmental and social issues ahead of maximizing returns for retirees."
What's next: This is only an early skirmish as Republicans push back against Democrats' and Wall Street efforts to stitch climate change into investment and finance decisions.
👀 Speaking of policy, the federal Consumer Product Safety Commission is seeking comment on "chronic hazards associated with gas ranges and proposed solutions to those hazards."
5. Tesla offers hints about its future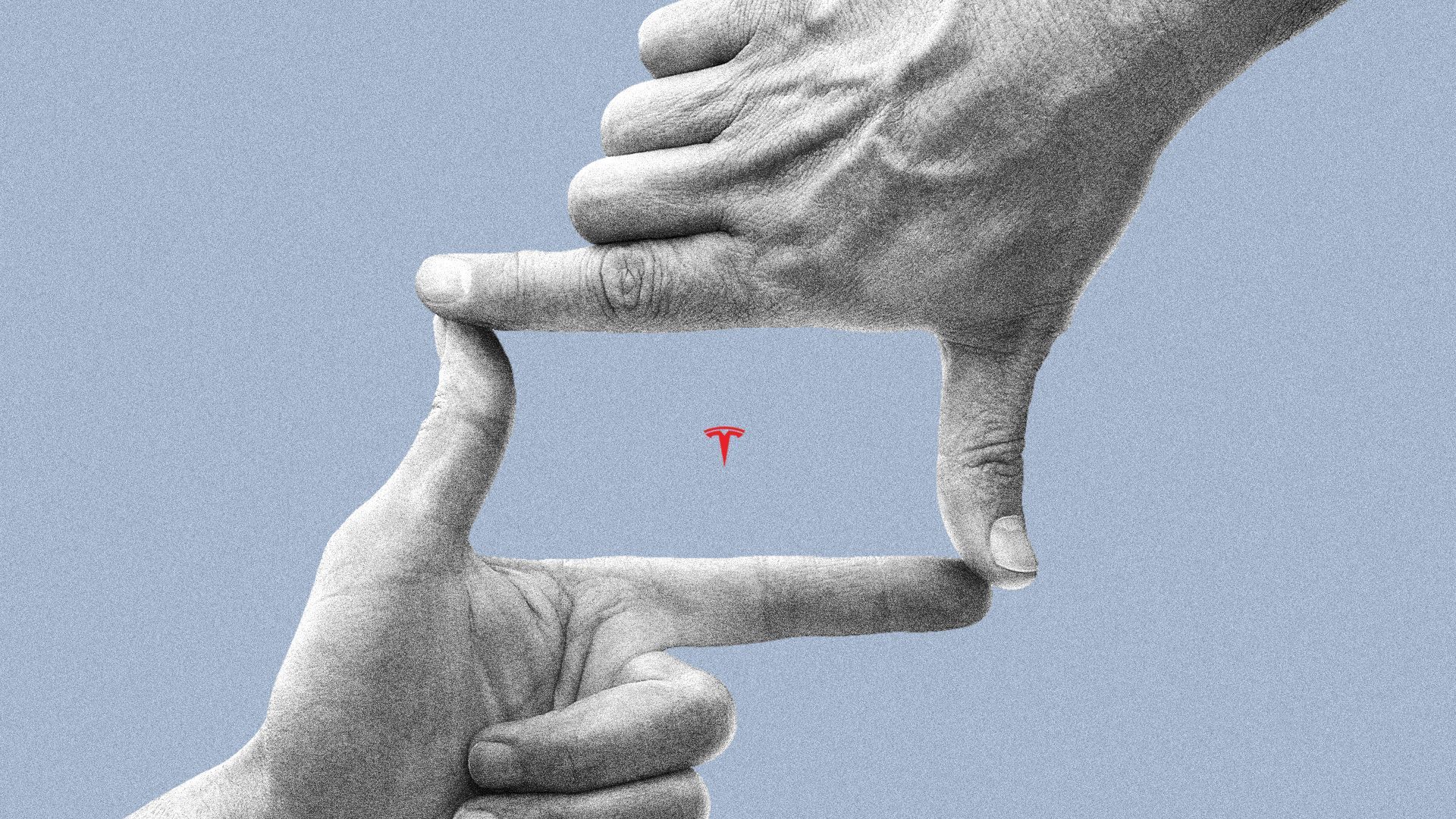 The verdict from the media and analyst hive mind about Tesla's Wednesday evening presentation about its future: It offered a few morsels but no big reveals, Ben writes.
Catch up fast: I didn't have time to watch it, but here are a few toplines from the coverage and my inbox...
📉 There was a big emphasis on current and future plans to cut costs.
🤐 There weren't specifics about Tesla's closely watched plans to build a much lower cost, mass-market EV.
⏭️ Tesla confirmed that its next auto plant will be in Monterrey, Mexico.
🛑 The company tamped down speculation that it may buy a lithium miner, per Bloomberg, with CEO Elon Musk saying he's focused on refining.
🌎 Tesla is working on an electric motor that doesn't need rare earth minerals, with exec Colin Campbell noting environmental problems with mining the materials, Bloomberg also reports.
What they're saying: Edmunds analyst Jessica Caldwell, in emailed comments to reporters, said the cost-cutting emphasis was "encouraging."
"But Musk and company failed to put the cherry on top — an actual look at a lower-priced Tesla, if only just conceptually."
6.🛢️Petro-number of the day: 5.63 million
The U.S. averaged a record-smashing 5.63 million barrels per day of crude oil exports last week, per Energy Department data.
Yes, the weekly data is noisy, but it's part of a generally upward trend, Ben writes.
📬 Did a friend send you this newsletter? Welcome, please sign up.
🙏 Thanks to Nick Aspinwall and David Nather for edits to today's edition.