2 Americans arrested on charges of exporting aviation tech to Russia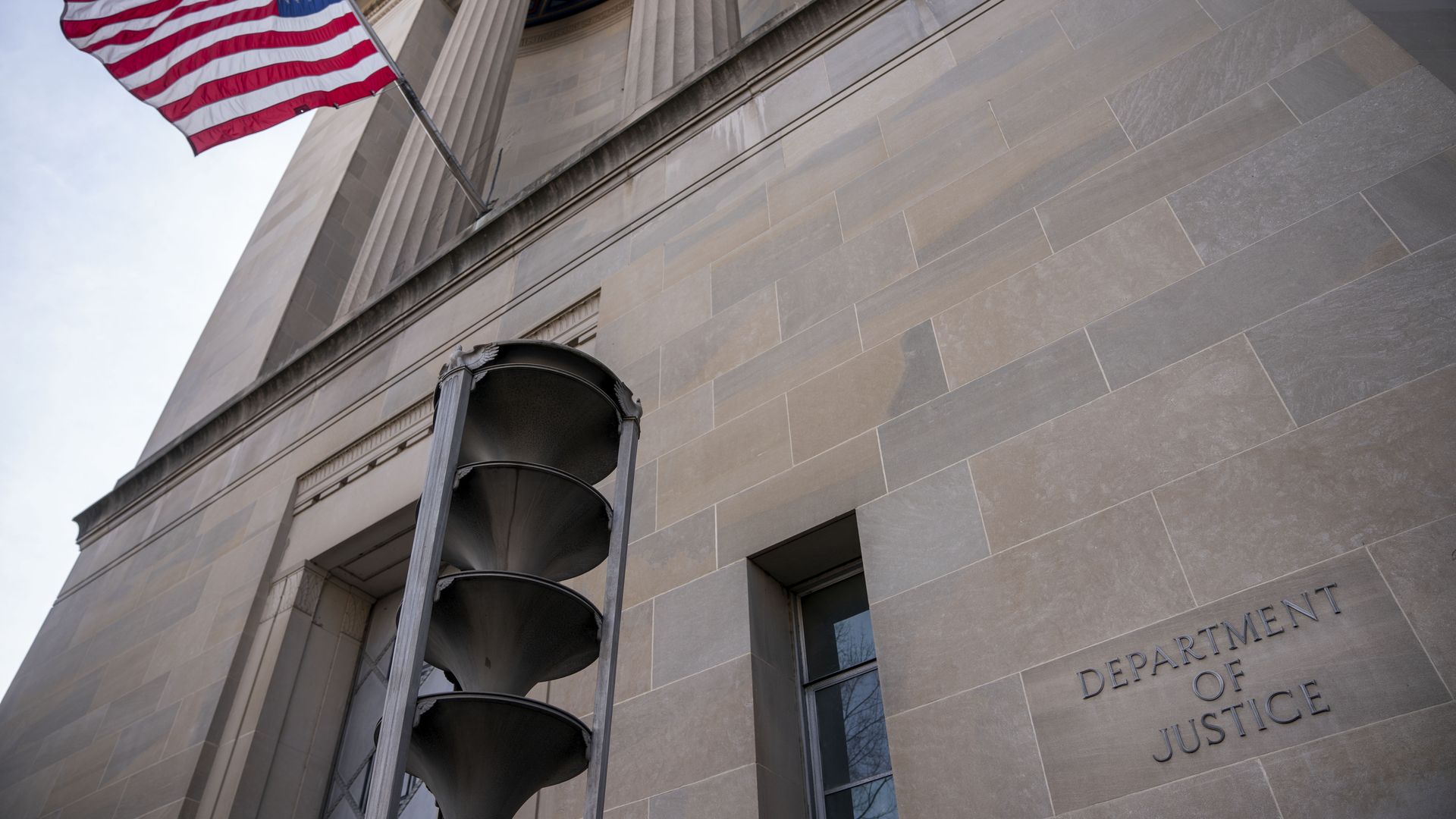 Two American men were arrested in Kansas City Thursday on suspicion of illegally exporting aviation technology to Russia, prosecutors announced.
Driving the news: Cyril Gregory Buyanovsky, 59, and Douglas Edward Robertson, 55, were arrested in an investigation involving the Department of Justice's KleptoCapture task force, an interagency group dedicated to enforcing sanctions in response to the Russian military invasion of Ukraine.
The men from Kansas are accused of conspiring to circumvent American export laws and regulations to sell, repair and ship from the U.S. electronics equipment installed in aircrafts to customers around the world that operate Russian-built aircrafts, per an indictment.
They're charged with conspiracy, exporting controlled goods without a license, falsifying and failing to file electronic export information and smuggling goods contrary to U.S. law.
Details: Buyanovsky, of Lawrence, and Robertson, Olathe, are accused of evading U.S. export laws since 2020 and continuing to ship Western avionics after the U.S. stepped up restrictions after Putin's war on Ukraine began in February 2022, according to prosecutors.
They allegedly arranged for their KanRus Trading Company to send goods to "transshipment points" in Germany, the United Arab Emirates, Cyprus and Armenia to conceal the fact that Russia was their final destination.
Robertson is accused of telling a Russia-based client in an April 2022 email that "things are complicated in the USA" and this "is NOT the right time" for "more paperwork and visibility," per the indictment.
What we're watching: Buyanovsky and Robertson face maximum penalties ranging from five to 20 years in prison if convicted, per a DOJ statement.
Lawyers for the pair were not immediately listed.
Go deeper