SpaceX launches crew of four to the International Space Station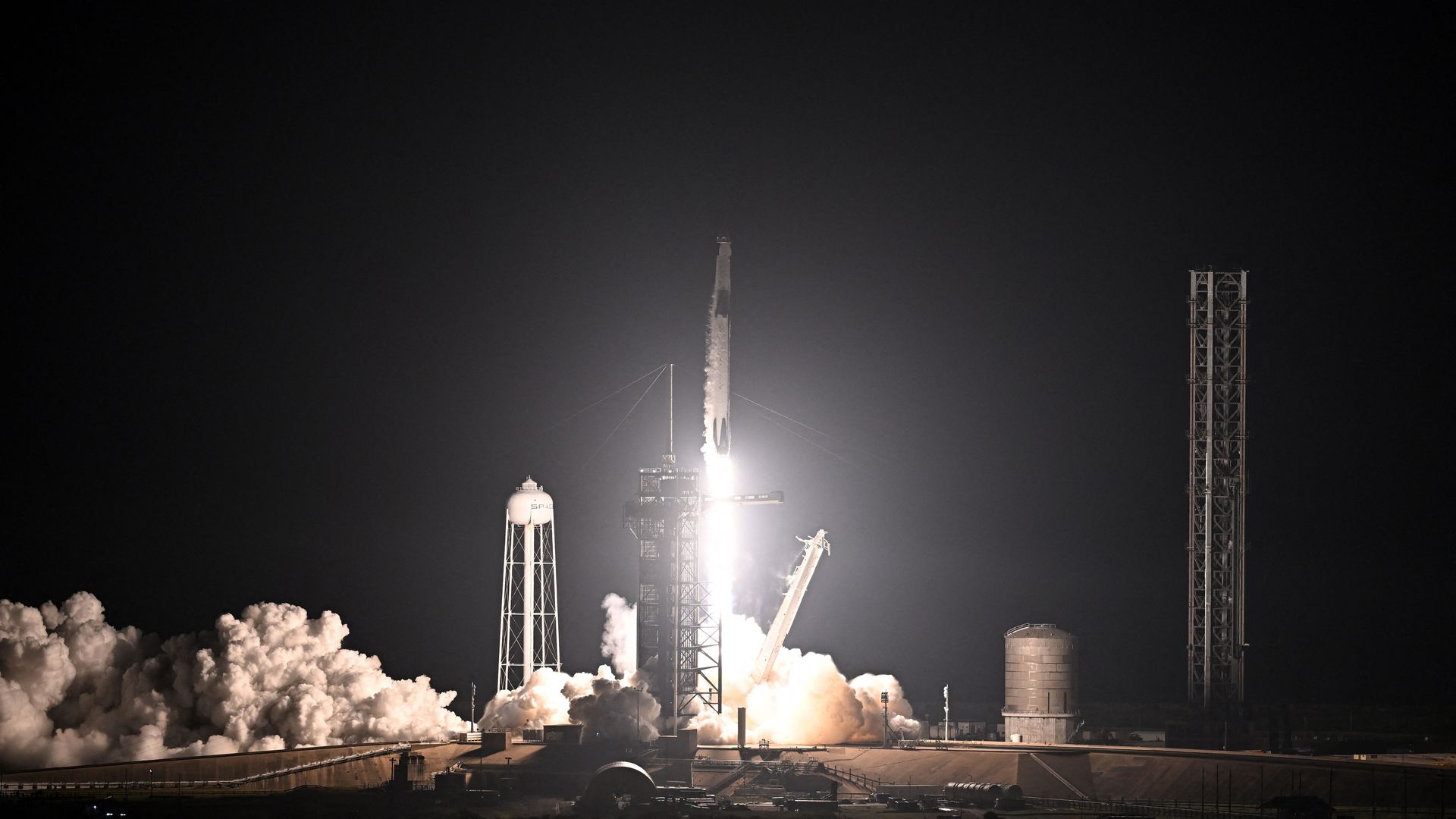 SpaceX launched four new crewmembers on a journey to the International Space Station Thursday.
Why it matters: The mission marks SpaceX's seventh crewed trip to the space station for NASA, continuing to affirm the company as one of the space agency's most important partners.
Details: The Falcon 9 rocket carrying a Crew Dragon took flight from Cape Canaveral, Florida, at 12:34am ET Thursday.
The spacecraft is carrying NASA astronauts Stephen Bowen and Warren Hoburg, and United Arab Emirates astronaut Sultan Al Neyadi, plus Russian cosmonaut Andrey Fedyaev to the ISS.
The Crew Dragon is expected to dock to the ISS early Friday.
This is the first spaceflight for Hoburg, Al Neyadi and Fedyaev, and it marks Bowen's fourth spaceflight. They are expected to spend about six months on the station.
The launch was delayed from Monday after a ground systems issue scuttled that launch attempt.
What's next: Boeing is expected to fly its first crewed mission to the ISS in April.
The company has faced a series of technical setbacks and delays, but Boeing and NASA said last week that the company's preparations for flight are going well and they're moving ahead toward a launch in mid or late April.
Go deeper