Boeing launches redo mission to the International Space Station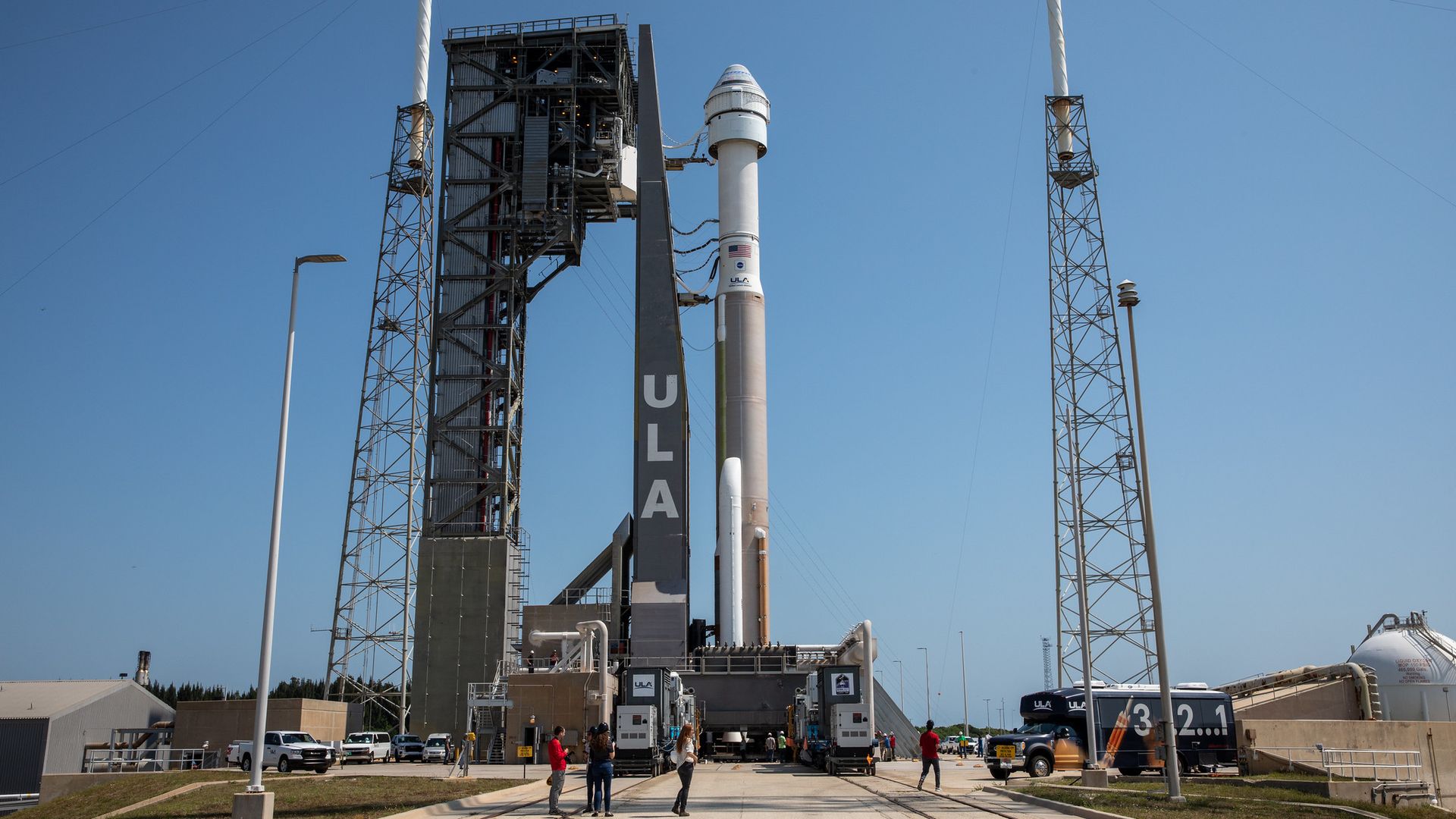 Boeing on Thursday launched an uncrewed Starliner capsule on a mission to the International Space Station.
Why it matters: The launch is a crucial moment for Boeing, which plans to use its Starliner capsule to take NASA astronauts to the space station in the coming years and compete with SpaceX.
What's happening: The Starliner took flight atop its Atlas V rocket from Florida at about 6:54 p.m. ET.
The capsule is now making its way through space, with docking to the space station expected on Friday.
You can watch docking coverage Friday via NASA TV starting at 3:30 pm ET, with docking expected at about 7:10 pm ET.
Background: At the moment, SpaceX is the only U.S. company able to fly people to the ISS.
Both Boeing and SpaceX were awarded NASA contracts to help develop their human spaceflight systems in order to end the space agency's reliance on Russian systems after the end of the space shuttle program in 2011.
Between the lines: Boeing's first uncrewed Starliner mission to the space station in 2019 ended after major issues prevented the capsule from making it to the orbiting outpost.
The malfunctions that thwarted the first test were so severe that they could have resulted in the loss of the capsule.
This week's test was initially expected in August 2021, but issues with the Starliner capsule delayed it until this year.
Editor's note: This story was updated to reflect the launch of the Starliner to orbit.
Go deeper