Boeing's Starliner lands back on Earth after troubled mission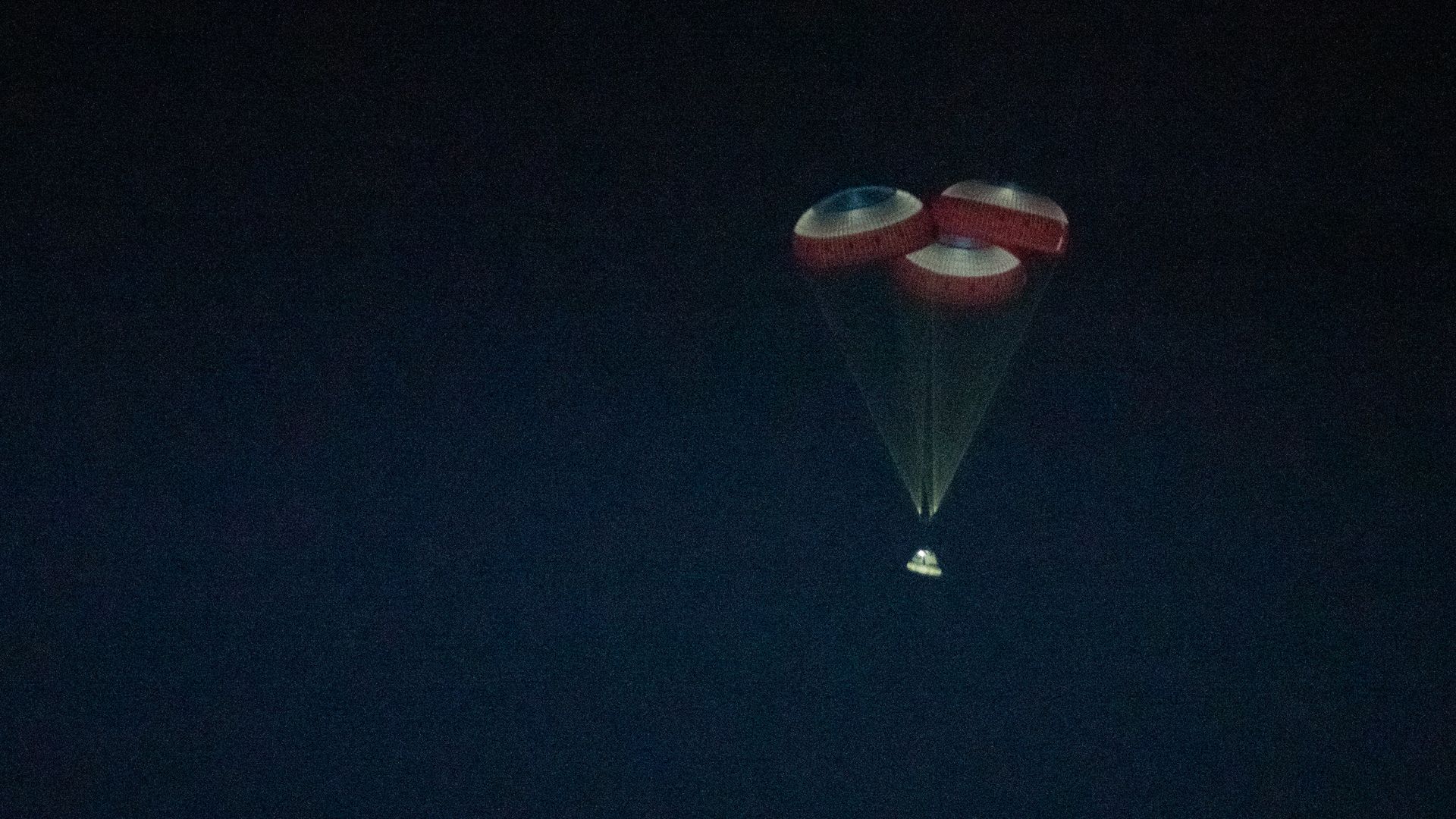 Boeing's CST-100 Starliner — a capsule designed to one day bring humans to orbit — is back on Earth after the uncrewed spacecraft failed in its bid to dock with the International Space Station.
Why it matters: The Starliner was originally expected to bring its first crew to the space station for NASA in early 2020, but this mission's problems may call that timeline into question.
Details: According to Boeing, the landing appeared to go smoothly on Sunday morning, with a good touchdown in White Sands, New Mexico.
The landing comes days earlier than expected, however, after Starliner burned more fuel than planned just after launch on Friday due to a problem with its onboard automated clock.
That issue led mission managers to call off the capsule's docking attempt with the station, opting instead to bring the spacecraft back to Earth early.
Between the lines: According to Boeing and NASA, the mission wasn't a total failure even though docking didn't occur.
Flight controllers still ran Starliner through its paces in orbit and during landing to gather key data about how the spacecraft will behave when people are eventually put on board.
The big picture: NASA hopes to use Boeing's Starliner and a complementary system SpaceX is developing to start launching NASA astronauts from U.S. soil again, ending the agency's reliance on Russia's Soyuz capsule and rocket for human space launches.
Go deeper: Boeing's Starliner won't reach space station after malfunction
Go deeper