Updated Feb 23, 2023 -

World
China calls for Russia-Ukraine war cease-fire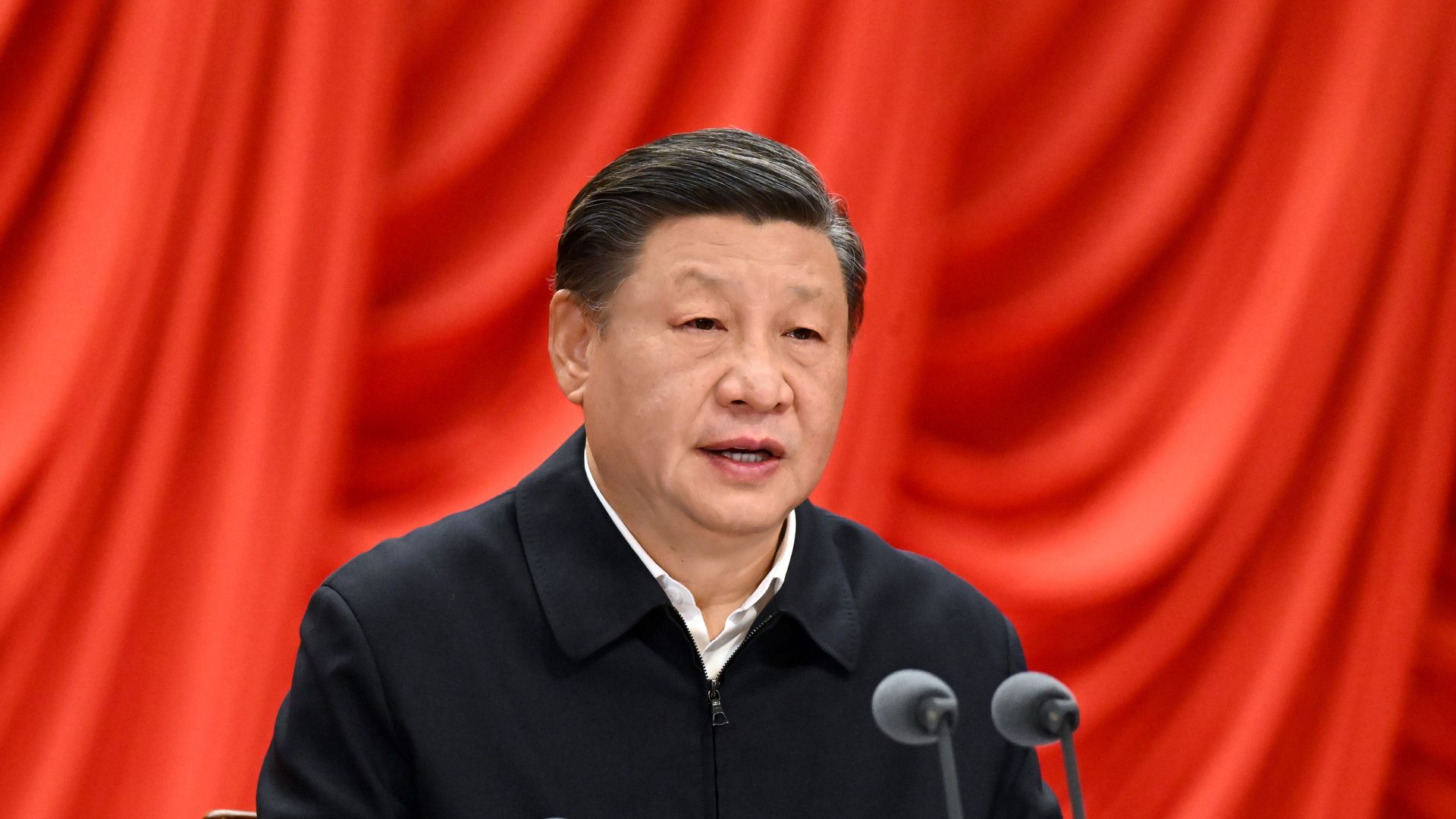 China's government called for a cease-fire between Russia and Ukraine and for the start of peace talks to end the yearlong war.
Driving the news: The Chinese Foreign Ministry made the call in a 12-point plan issued on Friday morning local time.
Between the lines: The Chinese government's proposal takes a clear anti-Western position, calling for the end of Western-led sanctions, which Beijing has long opposed. But it also implicitly criticizes some of the Russian army's tactics, such as blocking grain exports from Ukraine and endangering nuclear plants.
Given Beijing's close relationship with Moscow and tense relationship with the West, it's hard to imagine that China's leaders would try to push any real concessions on Putin. That means Western leaders are likely to be skeptical of Beijing's efforts to broker a peace.
Thought bubble: Beijing's actions on the first anniversary of the Russian invasion of Ukraine demonstrate the growing role China's leaders wish to play on the global stage, as its government seeks to take a leading role in one of the world's most high-profile current crises — and to bolster its own geopolitical interests by doing so.
Worth noting: Chinese officials abstained again in a United Nations General Assembly vote on Thursday that demanded Putin's forces withdraw from Ukraine.
What they're saying: Ukraine's President Volodymyr Zelensky at a Thursday news conference welcomed a meeting between Ukrainian and Chinese diplomats ahead of Beijing's peace plan release.
"The fact that China has started talking about Ukraine and certain signals have been sent is, in general, very good," Zelensky said. "We will draw conclusions after we see the specifics of what they offer."
"China's been trying to have it both ways," Secretary of State Antony Blinken said Friday. "It's, on the one hand, trying to present itself publicly as neutral and seeking peace, while at the same time, it is talking up Russia's false narrative about the war."
What we're watching: The Biden administration did not immediately respond to Axios' request for comment on Beijing's plan. But State Department spokesperson Ned Price noted earlier Thursday that Wang Yi, China's top diplomat, visited Russia this week to discuss the war.
"I'm not aware that Wang Yi made a symmetrical visit to Kyiv to discuss their ideas for a peace proposal," Price said at a briefing.
"We would like to see nothing more than a just and durable peace. We very much agree with President Zelensky that this brutal war will have to end at the negotiating table, but we are skeptical that reports of a proposal like this will be a constructive path forward."
Go deeper: A year after Ukraine invasion, Russia's reliance on China deepens
Editor's note: This article has been updated with comment from Secretary of State Antony Blinken.
Go deeper