Inflation and consumer spending surged in January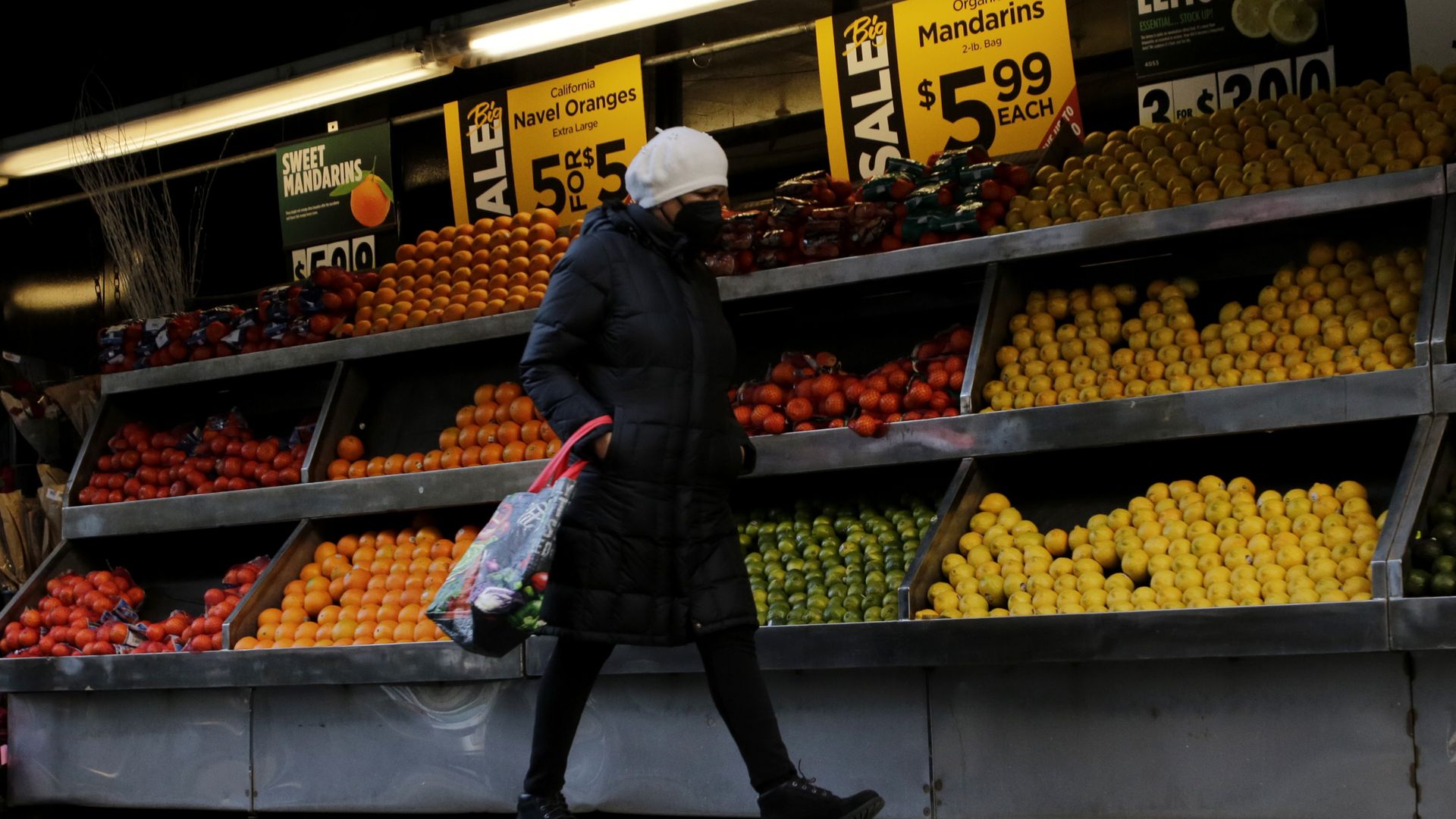 An inflation index tracked closely by the Federal Reserve rose 0.6% in January, as prices for the goods and services that Americans consume jumped at a faster pace, the Commerce Department said on Friday.
Why it matters: The report also showed that consumers' spending increased and after-tax incomes rose last month. Taken together, these indicators are the latest evidence that the U.S. economy started the year on a strong note — bucking signs of a slowdown at the end of last year.
By the numbers: The personal consumption expenditures index rose 0.6% in January compared to the 0.2% in December. In the year through last month, the index is up 5.4% — a tick higher than the 5.3% in the prior month.
Excluding volatile energy and food costs, the index rose 0.6% versus the 0.4% in December. In the 12 months through January, it rose 4.7% — up from the 4.6% the month before.
The big picture: The report offered other clear signs of more demand from consumers. Spending soared by 1.8% last month, after back-to-back months where consumer spending fell.
The bottom line: The data adds to a running list of signs indicating the economy was strong in January, with hotter inflation and booming consumer demand.
That's despite aggressive efforts on the part of the Federal Reserve to slow the economy down.
Go deeper ... Fed officials see "significant risks" from debt ceiling showdown
Go deeper