Fed: Debt ceiling showdown poses "significant risks" to economy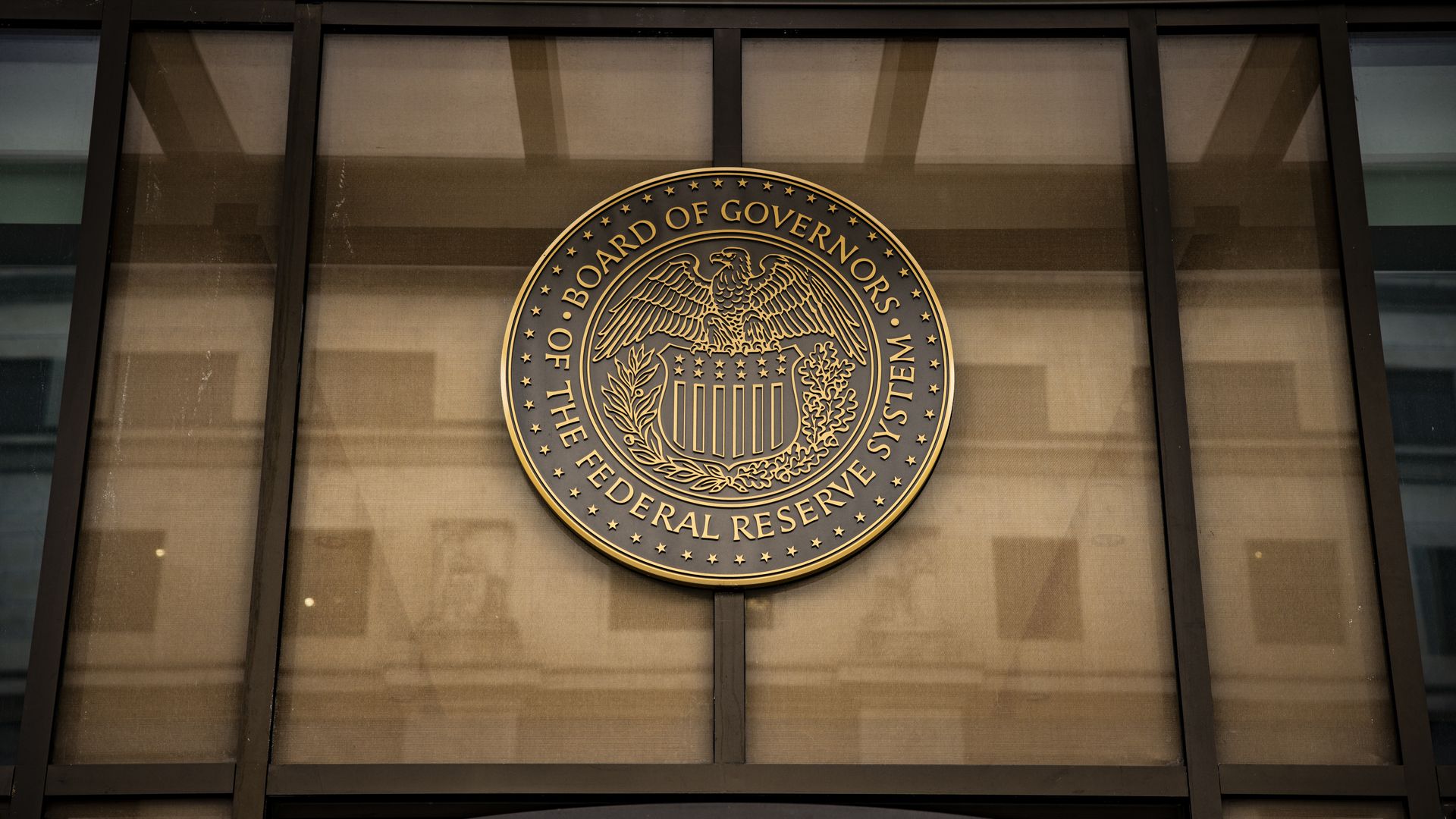 A protracted showdown over the federal debt ceiling could "pose significant risks to the financial system and the broader economy," according to minutes of a closed-door meeting of Federal Reserve officials earlier this month.
Why it matters: In the event of a prolonged debt ceiling standoff, the market for U.S. Treasury bonds could face severe strains.
The officials "noted the importance of the orderly functioning of the market for U.S. Treasury securities" and "the importance of the appropriate authorities continuing to address issues related to the resilience of the market."
Several of the officials noted that the Fed's liquidity facilities could be "helpful" in addressing pressures in funding markets, but several "noted the challenges of addressing potential disruptions in U.S. core market functioning."
Minutes of the Fed policy meeting that concluded February 1 — and released on Wednesday — indicated that some officials favored raising rates another half percentage point.
But the Federal Open Market Committee instead elected to step down to a quarter-percentage point hike.
The minutes state that "a few participants" favored raising rates half a percentage point. Since the meeting, Cleveland Fed President Loretta Mester and St. Louis Fed President Jim Bullard said as much in public settings last week.
A few of the officials noted increased confidence in financial markets that inflation would decline quickly, feeding into expectations of rate cuts by the Fed, even as they continued to view inflation as "unacceptably high" and saw little evidence of slowing price pressures in services.
State of play: At the meeting three weeks ago, officials were ready to slow to a more gradual pace of rate increases in order to better fine-tune their policies to try to bring inflation down.
Since then, however, there have been robust readings on jobs, retail sales, and both consumer and wholesale inflation.
Longer-term bond yields have risen, and the officials who favored more rapid increases in early February may have more company when the policy committee next meets in mid-March.
Go deeper