TikTok featured as new app in 2024 Mercedes-Benz E-Class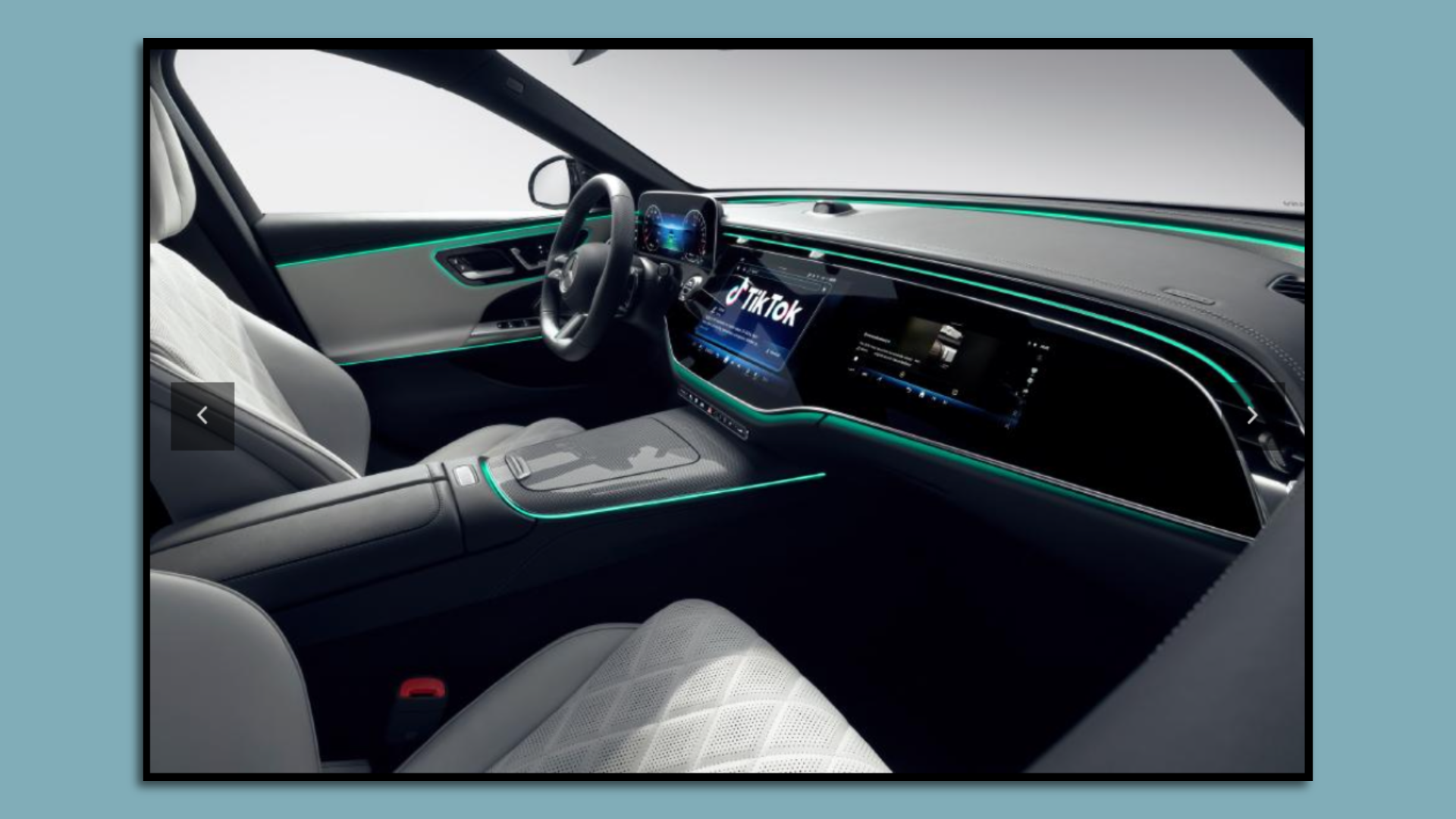 Mercedes-Benz's 2024 E-Class will let drivers use TikTok, Zoom, Angry Birds and other apps directly through the car's massive dashboard touchscreen — without needing Apple CarPlay or Android Auto, the company announced Wednesday.
Why it matters: Carmakers have been hyper-focused on transforming the in-cabin experience with internet connectivity and apps as a way to grow their profits. But they also have to do so while prioritizing safety.
It's also notable that TikTok was one of the first apps supported by the carmaker's software changes and the first mentioned in the announcement, a reflection of its huge global popularity.
What they're saying: "We were looking for apps that make an impact and wanted to discover this new innovative [Mercedes-Benz] user experience with us," a Mercedes-Benz spokesperson tells Axios via email.
The company is in "conversation with other partners" and started with "one app per category," they added, in response to whether platforms including Facebook, Instagram, Twitter and Reddit may appear in the future.
Details: The 2024 E-Class sports a "Superscreen," and a selfie cam that sits either in the gauge display or on top of the dash, according to The Verge.
To reduce distractions from its large screens, Mercedes upgraded its voice assistant and built light control systems to make passenger screens less eye-catching to drivers, The Verge reports.
Taking photos and videos and video conferencing via Zoom and Webex are allowed "when the vehicle is stationary," Mercedes-Benz says in its announcement.
Zoom out: The newest models of Teslas, which have set high standards for in-car entertainment, can now access and play thousands of video games.
Late last year, the EV maker and Zoom announced a partnership enabling Tesla drivers to join meetings from cars — using video when parked.
Our thought bubble: With internet dependency and car ownership rising simultaneously during the pandemic — and nearly all new driving experiences centered around touchscreens — expect to see more automakers tie the digital world with the physical.
What to watch: The 2024 Mercedes-Benz E-Class Sedan is set to arrive at U.S. dealers later this year.
Go deeper: Quality of life on the internet is coming at a higher price
Editor's note: This story has been updated with comment from Mercedes-Benz.
Go deeper