All U.S. extremist mass killings in 2022 linked to far right, report says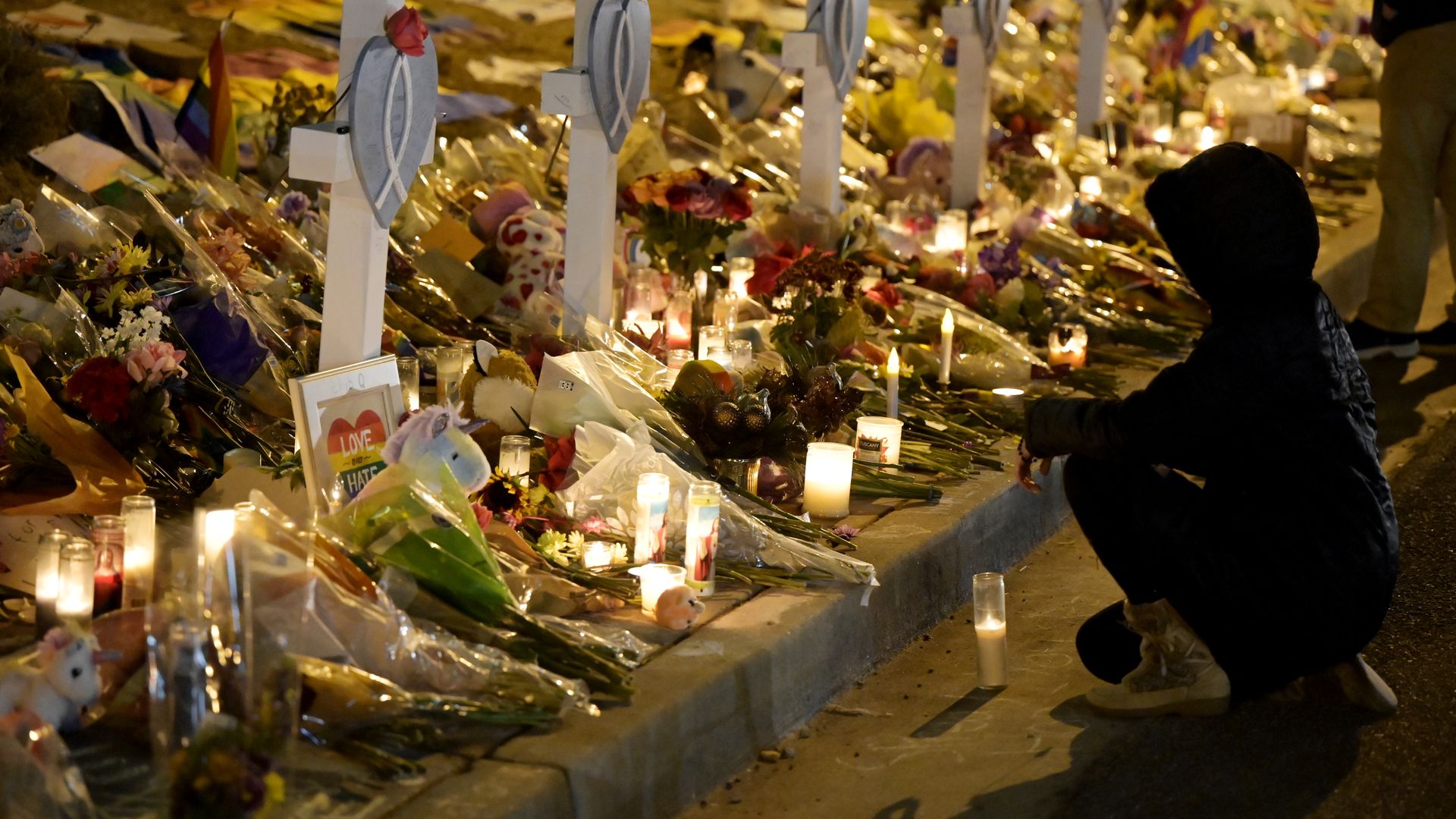 Right-wing extremists committed every ideologically driven mass killing identified in the U.S. in 2022, with an "unusually high" proportion perpetrated by white supremacists, according to a new report published Thursday.
Driving the news: The high number of killings linked to white supremacists was "primarily due to mass shootings," the report released by the Anti-Defamation League found.
Although there was a decrease in extremist killings in 2022 from 2021, the number was comparable to the number of extremist killings in 2020.
The report noted that 60% of the deaths stemming from extremist mass killings in 2022 came from two incidents: the racist mass shooting in a supermarket in Buffalo, New York and a mass shooting at an LGBTQ nightclub in Colorado Springs.
Zoom out: The number of mass killings linked to extremism in the U.S. in the past decade was at least three times higher than any decade since the 1970s, per the report.
Between 2011 and 2020, there were 21 mass killing incidents in the U.S., compared to only five from 2001 to 2010.
From 1991 to 2000, there were seven mass killing incidents in the U.S., and only two from 1981 to 1990, and six between 1971 to 1980.
"The 26 mass killing incidents over the past 12 years actually exceed those from the previous 40 years (20)," the report stated.
State of play: The number of deaths associated with mass killing incidents has also risen.
Between 2010 and 2020, 164 people died in ideological extremist-related mass killing incidents, more than in any other decade other than the 1990s — in which nearly all the deaths were associated with one event, the Oklahoma City bombing.
"It is not an exaggeration to say that we live in an age of extremist mass killings," the report said.
Go deeper