Harvey Weinstein sentenced to 16 years in prison after rape conviction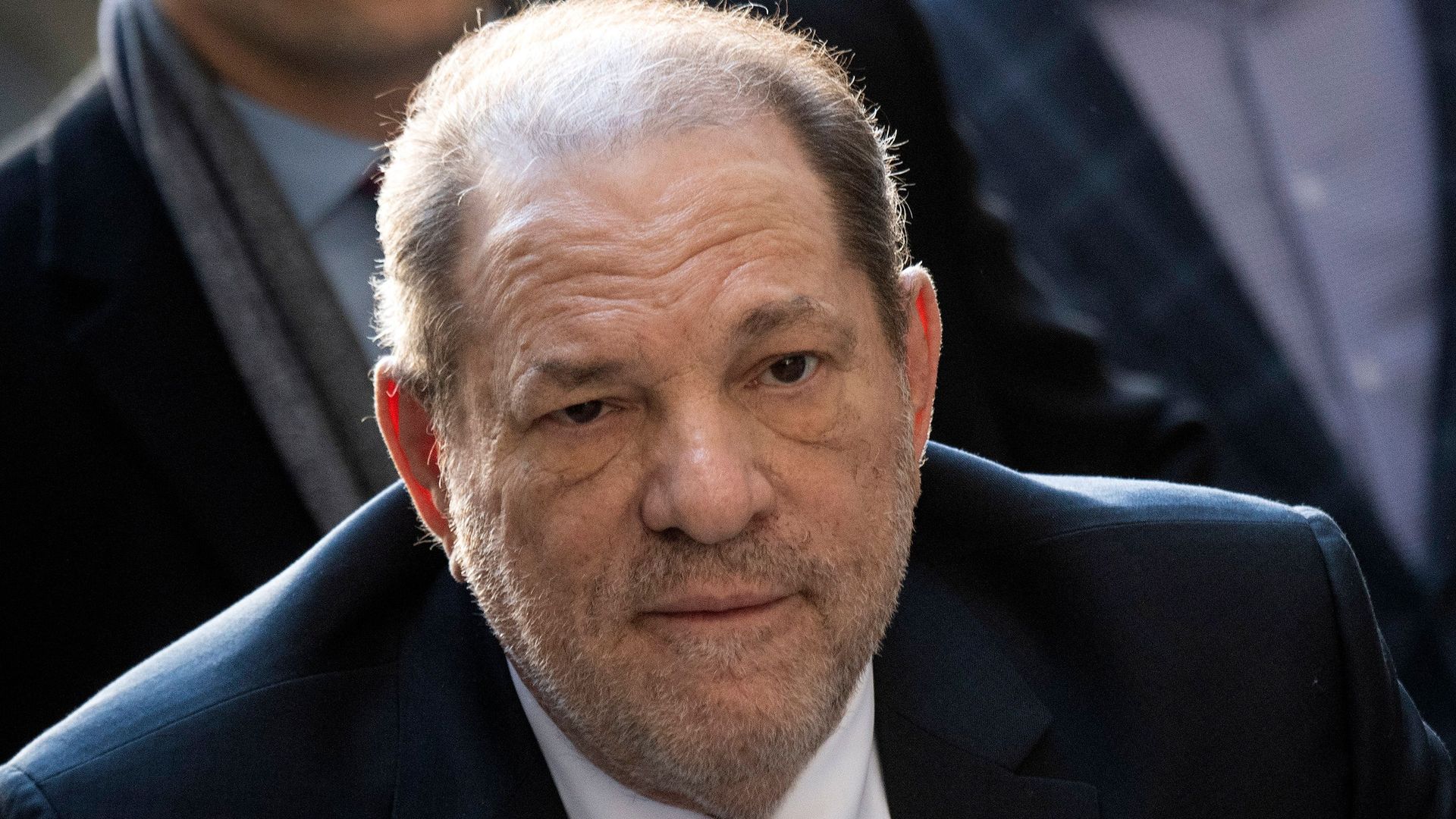 Disgraced Hollywood mogul Harvey Weinstein was sentenced to 16 years in prison Thursday after being convicted last year in Los Angeles court of rape and sexual misconduct, multiple outlets reported.
Driving the news: Los Angeles Superior Court Judge Lisa B. Lench sentenced the 70-year-old Weinstein, one of many powerful men brought down by the #MeToo movement, who has more than 20 years left on his New York sentence after a similar conviction.
Details: In the Los Angeles trial, Weinstein was found guilty of rape, forced oral copulation and one other count of sexual misconduct in the case of an unidentified woman known as Jane Doe 1. He faced up to 24 years in prison.
Jane Doe 1 addressed the court, according to the AP, saying "everything changed after the defendant brutally assaulted me. There is no prison sentence long enough to undo the damage."
Weinstein directly appealed to the judge, saying: "I maintain that I'm innocent. I never raped or sexually assaulted Jane Doe 1."
New York's highest court has agreed to hear his appeal of his conviction in the state.
The big picture: The sentencing in Los Angeles comes after dozens of sexual assault allegations against the media mogul helped jumpstart discussions of sexual harassment in Hollywood.
What's next: Weinstein's New York sentence would be served first before he begins his California prison term, AP reports. He is also eligible for parole in New York in 2039.
Editor's note: This story was updated with additional details.
Go deeper