The allegations against Harvey Weinstein and their fallout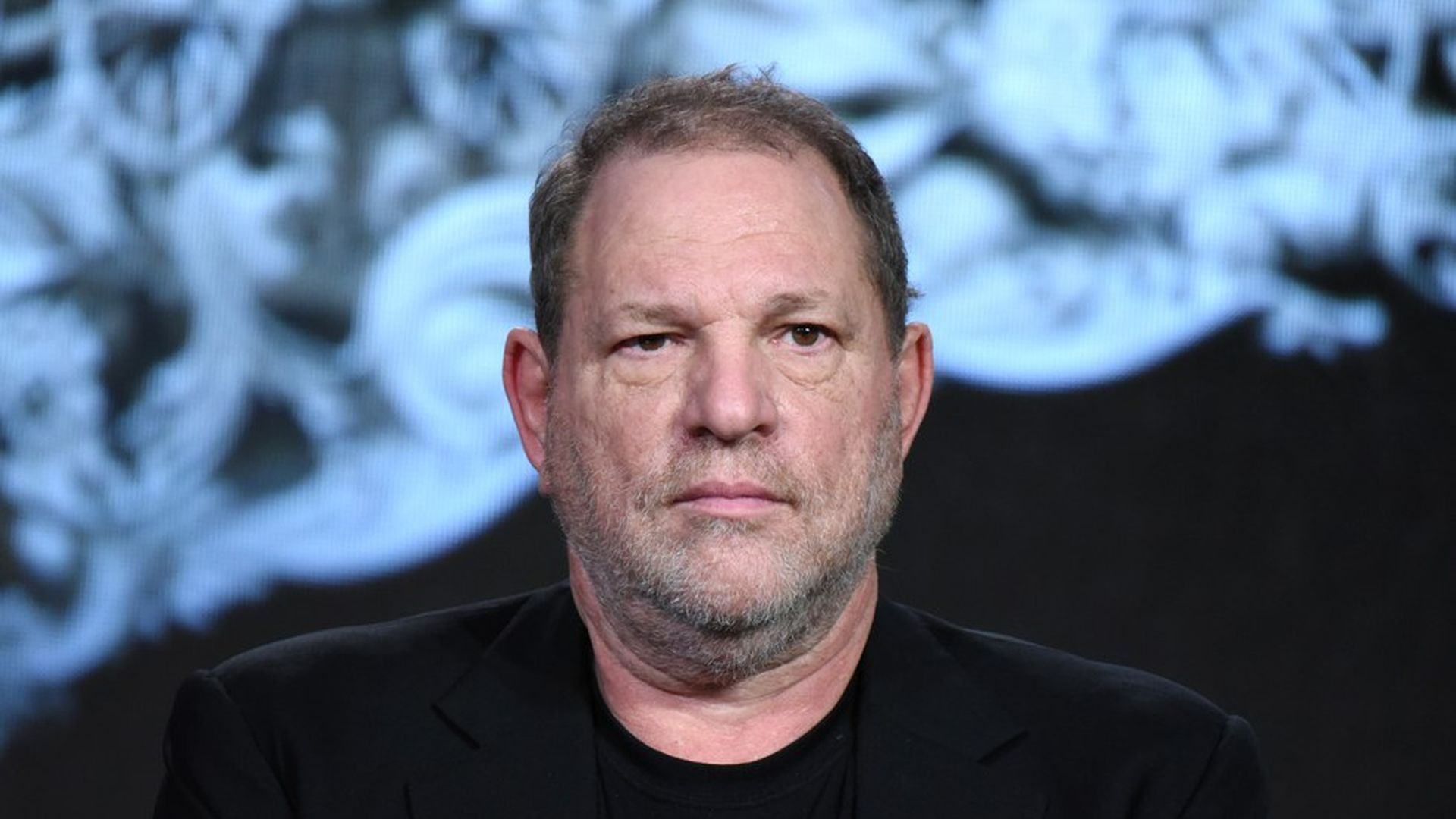 Actresses Annabella Sciorra and Daryl Hannah are the latest to come forward against Harvey Weinstein, with Sciorra saying he violently raped her in the early 1990s and Hannah detailing harassment from the early 2000s in a New Yorker article published Friday night by Ronan Farrow.
Why it matters, as noted by Farrow: "All told, more than fifty women have now levelled accusations against Weinstein, in accounts published by the New York Times, The New Yorker, and other outlets."
Weinstein's response, from spokesperson Sallie Hofmeister: "Mr. Weinstein unequivocally denies any allegations of non-consensual sex."
The timeline
Oct. 5: The New York Times publishes an investigation detailing numerous on-the-record claims of harassment against Weinstein and at least 8 settlements between Weinstein and his accusers.
Oct. 6: The Weinstein Company places Weinstein on indefinite leave. Several Democratic senators announce that they are giving the financial contributions they received from Weinstein to charity.
Oct. 7: Lisa Bloom, a civil rights attorney known for defending women in high profile harassment cases, resigns as Weinstein's advisor. She initially received criticism for choosing to defend him.
Oct. 8: The Weinstein Company fires Weinstein "in light of new information about misconduct ... that has emerged in the past few days."
Oct. 9: The Hollywood Reporter publishes the full text of an email Weinstein wrote to several media executives before he was fired, in which he pleads with them to write letters of support.
Oct. 10: The New Yorker publishes a 10-month-long investigation in which 3 women accuse Weinstein of rape. Hillary Clinton and former President Obama come out with statements against the producer. The University of Southern California announces it is rejecting a $5 million donation from Weinstein to its film school. The Wall Street Journal reports that the Weinstein Company is in the process of changing its name as a rebranding move.
Oct. 14: In an emergency session, the Academy of Motion Picture Arts and Sciences, the Oscars' governing body, votes overwhelmingly to expel Weinstein.
Oct. 15: Woody Allen, who has been accused of molesting his daughter Dylan Farrow and whose son Ronan Farrow wrote the New Yorker piece about Weinstein, says he feels "sad" for Weinstein. Allen draws criticism for saying. "You also don't want it to lead to a witch hunt atmosphere, a Salem atmosphere, where every guy in an office who winks at a woman is suddenly having to call a lawyer to defend himself." He later clarifies his comments and says he meant to call Weinstein a "sad, sick man."
Oct. 15: French President Emmanuel Macron withdraws the Legion of Honor, the nation's highest civilian and military award, from Weinstein.
Oct. 16: The Clinton Foundation says it will not return the donations — up to $250,000 — from Weinstein because the money has already been spent on projects, Fox News reports.
Oct. 16: The Weinstein Company, sinking from the scandal, says it will receive a rescue investment from Colony Capital, a private investment firm led by Trump confidant Tom Barrack.
Oct. 19: The Los Angeles Police Department tweeted that it has interviewed a potential sexual assault victim in a 2013 incident involving Weinstein.
Oct. 23: New York's attorney general opens a civil rights investigation into the Weinstein Company, asking for records of harassment complaints.
Oct. 27: The New Yorker publishes another Ronan Farrow article, this detailing the claims from Sciorra and Hannah.
The allegations
The claims of rape, laid out in more detail in the New Yorker article:
Lucia Stoller, now Lucia Evans, was trying to make it as an actress in 2004, the summer before her senior year of college, when Weinstein approached her in a New York club. He began calling her late at night, but she wanted to meet in the daytime. She eventually met with him at his office where they discussed roles. Then, Evans said, Weinstein forced her to perform oral sex on him.
Asia Argento, a film actress and director, said Weinstein forcibly performed oral sex on her in 1997. Argento said she didn't speak out until now for fear Weinstein would "crush" her.
The New Yorker reports a third woman accused Weinstein of raping her, although her story was not detailed and she was not named.
The on-the-record claims of sexual assault and sexual harassment in the New Yorker:
In an NYPD audio recording of a 2015 sting operation, Weinstein admits to groping Ambra Battilana Gutierrez, a model. The day prior, Gutierrez told the NYPD Weinstein had lunged at her, touched her breasts, and tried putting a hand up her skirt. "A source close to the matter" said Gutierrez signed a nondisclosure agreement with Weinstein, including an affidavit stating the acts Weinstein admits to in the recording never happened.
Mira Sorvino, an actress who starred in several of Weinstein's films, said Weinstein massaged her shoulders and tried to get more physical in 1995. He later called and told her he was coming over to her apartment, although he eventually left.
Emily Nestor, who served as a temporary front-desk assistant at the Weinstein Company, said on her first day two employees told her she was Weinstein's "type" physically and said Weinstein sexually harassed her. She served out her temporary role and left.
Weinstein brought Emma DeCaunes, a French actress, to his hotel room, went into the bathroom, and returned naked with an erection and told her to lie down on the bed, DeCaunes said. She refused and left.
Rosanna Arquette, an actress, was to pick up a script from Weinstein's hotel room, but said when she arrived he was wearing a bathrobe and pulled her hand towards his visible and erect penis. He allegedly said he needed a massage. She said she wouldn't do that and left.
Jessica Barth, an actress, said Weinstein invited her to a meeting at a hotel and invited her to his room, where she said he alternated between talking about roles and demanding a naked massage. She refused and left.
Annabella Sciorra, an Emmy-nominated actress, says Weinstein violently raped her in the early 1990s, followed by years of sexual harassment.
Daryl Hannah, the actress, says Weinstein harassed her in the early 2000s, asking to touch her breast and attempting to gain access to her room.
The on-the-record claims of unwanted sexual advances in the NYT:
Gwyneth Paltrow told the NYT Weinstein placed his hands on her and asked her to come up to his hotel room for a massage after meeting with her when she was 22 before she began shooting "Emma." "I was expected to keep the secret," she said. Paltrow later told Brad Pitt, her boyfriend at the time, about the experience, and Pitt told Weinstein to never touch Paltrow again.
Angelina Jolie said Weinstein made unwanted advances on her in a hotel room before the release of "Playing by Heart" in the late 1990s. Jolie said as a result she "chose never to work with him again and warn others when they did."
Judith Godrèche, a French actress, recounted similar unwanted advances to the NYT.
Katherine Kendall, who appeared in the film "Swingers," said Weinstein once undressed and chased her around a living room.
Weinstein invited Tomi-Ann Roberts, hopeful to start an acting career in 1984, to his hotel to discuss a film. When she arrived he was naked in the bathtub and suggested she get naked in front of him. She wouldn't do it and left.
Dawn Dunning, who was doing some small acting gigs in 2003, met Weinstein at a nightclub where she was waitressing, and they set up a meeting together. Under the guise of a meeting running late, she was invited up to his suite. When she arrived Weinsten was allegedly in a bathrobe and said she could only work on his films if she had three-way sex with him. According to Dunning's account, he said, "This is how the business works."
Additional claims of sexual harassment and rape:
Inside the company
16 current and former executives and assistants at Weinstein's company said they witnessed or knew about unwanted sexual advances in the workplace or at events associated with the company's films. Each of the 16 said his behavior was known widely throughout Miramax and the Weinstein Company.
Suspicions of retaliation: Four actresses, including Mira Sorvino and Rosanna Arquette, said they think that after rejecting Weinstein's advances or complained to the company, Weinstein removed them from projects or dissuaded people from working with them, per The New Yorker. They pointed out Gutierrez's experience, where after she went to the police, negative stories about her sexual history appeared in New York gossip pages. As noted above, Weinstein denies those claims.
Go deeper
NYT's Jodi Kantor and Megan Twohey: "Harvey Weinstein Paid Off Sexual Harassment Accusers for Decades"
New Yorker's Ronan Farrow: "From Aggressive Overtures to Sexual Assault: Harvey Weinstein's Accusers Tell Their Stories"
Go deeper