The Information launches new subscription product for data and charts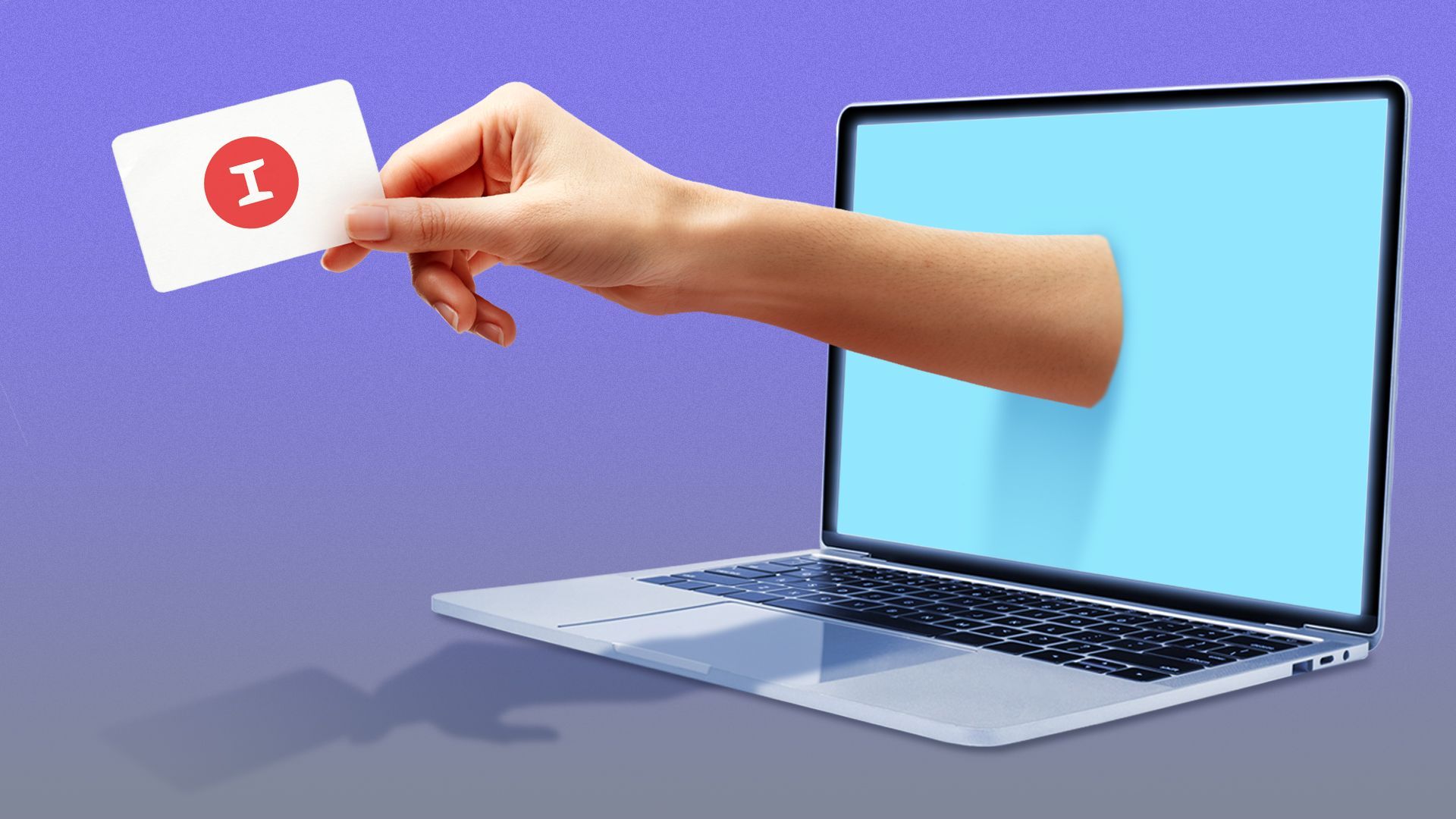 The Information is launching a new premium subscription offering for professionals that includes access to exclusive charts, proprietary data and reader surveys.
The big picture: The business and tech-focused digital publication's latest addition to its subscription portfolio is meant to add value for readers and drive revenue, the company's CEO and founder Jessica Lessin told Axios.
The outlet rolled out a series of networking features in 2022 for subscribers to connect, including a Reddit-like news feed and a directory.
In 2021, it launched a new standalone publication about batteries and electric vehicles as a part of a wider effort to deliver more niche insights.
Details: "The Information Pro" subscription, available Wednesday, will cost $999 annually, but will be available for the first two weeks at a discounted rate of $499. It will include four components available to subscribers of this tier only:
Charts: The company has long published in-depth organizational charts that show the hierarchies at dozens of big companies, such as Amazon and Stripe. To date, the company has tracked over 4,000 individuals across nearly 50 companies. The data is updated monthly.
Proprietary databases: Information Pro subscribers will get access to datasets built by The Information's editorial team that go deep on specific market trends. For example, one dataset includes the largest spenders on cloud infrastructure contracts. Another includes details about which creator companies are raising money.
Survey results: The company is building a monthly survey of its high-end business and tech readers that will be used to create a sentiment index around certain companies and topics, available to subscribers.
Newsletter: These combined insights will be synthesized in a subscription-only weekly newsletter.
Between the lines: The insights are geared towards C-suite professionals, like chief information officers, chief technology officers and chief executive officers, Lessin said.
"Business professionals are in information overload," she noted. While many datasets exist, Lessin said many are outdated or not useful or relevant for busy executives.
The insights are driven by The Information's newsroom, which will help ensure they are timely and relevant, Lessin said. For example, one dataset the team is working on is a continually-updated IPO tracker.
The new subscription comes with a regular subscription to The Information, so subscribers to Pro wouldn't need to pay for both. A subscription to The Information costs $399 annually.
The big picture: The Information has long focused on subscriptions as its primary vehicle for revenue, in part because it wants to reach a high-end audience that is willing to pay for information to do their jobs.
In recent years, it's added a new enterprise subscription offering for businesses looking to buy subscriptions on behalf of their employees, but most subscriptions are still consumer-focused.
Lessin wouldn't disclose updated subscriber numbers, but Vanity Fair reported last August that The Information has 360,000 "active readers," which includes both paid subscribers and unpaid newsletter sign-ups.
There are currently about 60 people working for the company.
What to watch: The Information is mostly focused on subscription revenue but has pushed to expand its business to include more sponsorship revenue, particularly around events.
The company hired Karl Wells as its first chief commercial officer last year to oversee all subscriptions and commercial partnerships.
Go deeper:
Go deeper