Mega Millions winner claims $1.35B jackpot through company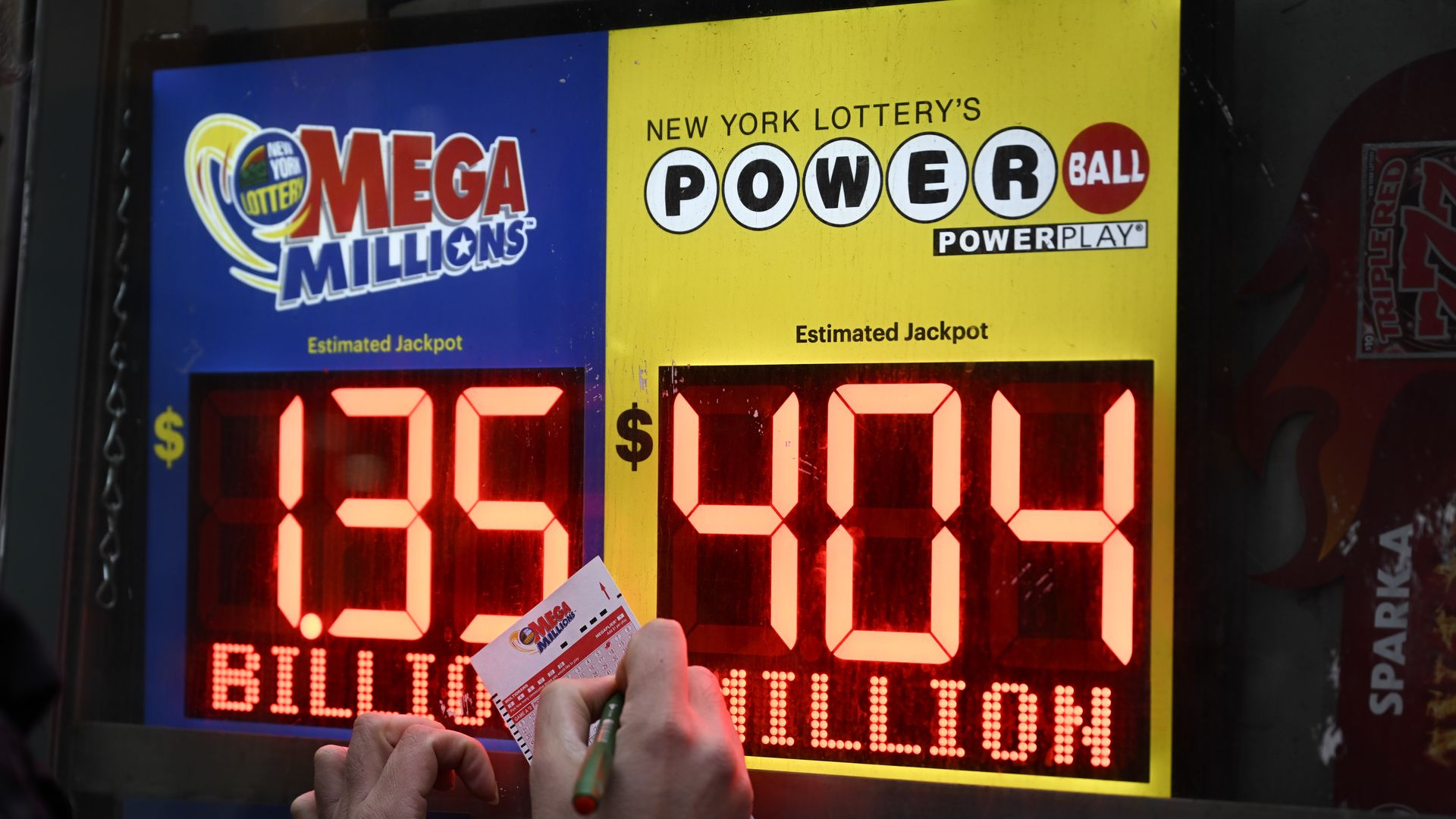 The sole winner of the $1.35 billion Mega Millions jackpot has claimed the winning ticket but remains anonymous, lottery officials announced Wednesday.
Driving the news: The winner of the Jan. 13 drawing — the fourth largest jackpot in U.S. history — chose the cash option, a one-time, lump-sum payment of approximately $723.6 million before taxes.
The unnamed winner from Maine claimed the prize through a limited liability company, LaKoma Island Investments LLC.
The winning ticket was purchased at the Hometown Gas and Grill in Lebanon, Maine. The store received a $50,000 bonus for selling the ticket.
According to the Mega Millions website, some states require lotteries to publicly identify winners and others don't.
Mega Millions record jackpot
The jackpot was the second-largest Mega Millions prize in the game's history.
What's happening: The winning ticket was validated when a representative came to the lottery headquarters in Augusta on Friday, Michael Boardman, deputy director of the Maine Bureau of Alcoholic Beverages and Lottery Operation, told the AP.
The wire transfer will take place before the end of the week, the AP reported.
Mega Millions drawing
Mega Millions drawings are held in Atlanta at 11pm ET Tuesdays and Fridays.
How it works: Two machines pick the numbers in the drawings, the first picking five white balls and the other selecting a gold "Mega Ball."
How to play Mega Millions game
Lottery players can pick six numbers from two separate pools — five different numbers from 1 to 70 (the white balls) and one number from 1 to 25 (the gold Mega Ball).
"Quick Pick" or "Easy Pick" tickets can also be purchased where numbers are selected automatically.
More from Axios:
Go deeper