Alec Baldwin charges downgraded, reducing possible prison time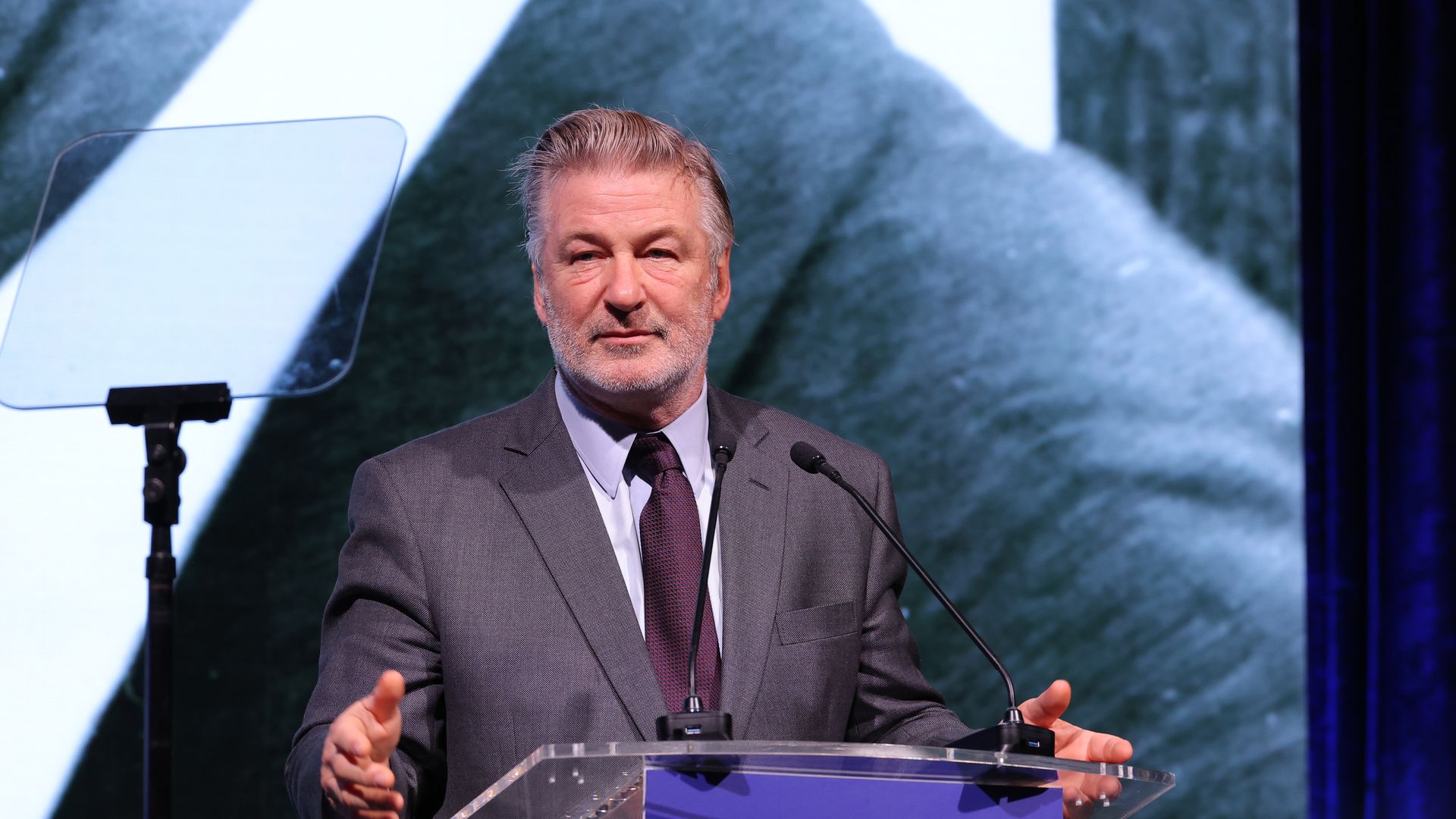 Prosecutors have dropped the firearm sentencing enhancement in the charges against actor Alec Baldwin in the fatal shooting on the film set of "Rust," the Santa Fe District Attorney's Office announced Monday.
Why it matters: While Baldwin and the film set's armorer, Hannah Gutierrez-Reed, still face involuntary manslaughter charges for their alleged roles in the death of cinematographer Halyna Hutchins, the amount of prison time they could face is significantly reduced.
If convicted under the firearm enhancement, Baldwin and Gutierrez-Reed would have faced a minimum five-year sentence. Without it, the involuntary manslaughter charge could carry a maximum 18-month sentence if convicted, per ABC News.
The altered charges were filed on Friday, court documents revealed.
State of play: Lawyers for Baldwin argued earlier this month that that prosecutors had incorrectly charged him under a New Mexico firearm law that was passed months after the fatal shooting, the New York Times reported.
"In order to avoid further litigious distractions by Mr. Baldwin and his attorneys, the District Attorney and the special prosecutor have removed the firearm enhancement to the involuntary manslaughter charges in the death of Halyna Hutchins on the "Rust" film set," Heather Brewer, a spokesperson for the New Mexico First Judicial District Attorney, told Axios in a statement.
"The prosecution's priority is securing justice, not securing billable hours for big-city attorneys," Brewer added.
What to watch: Baldwin is set to make his first court appearance on Friday, according to a court filing.
Go deeper