Top Chinese diplomat: U.S. response to balloon "absurd and hysterical"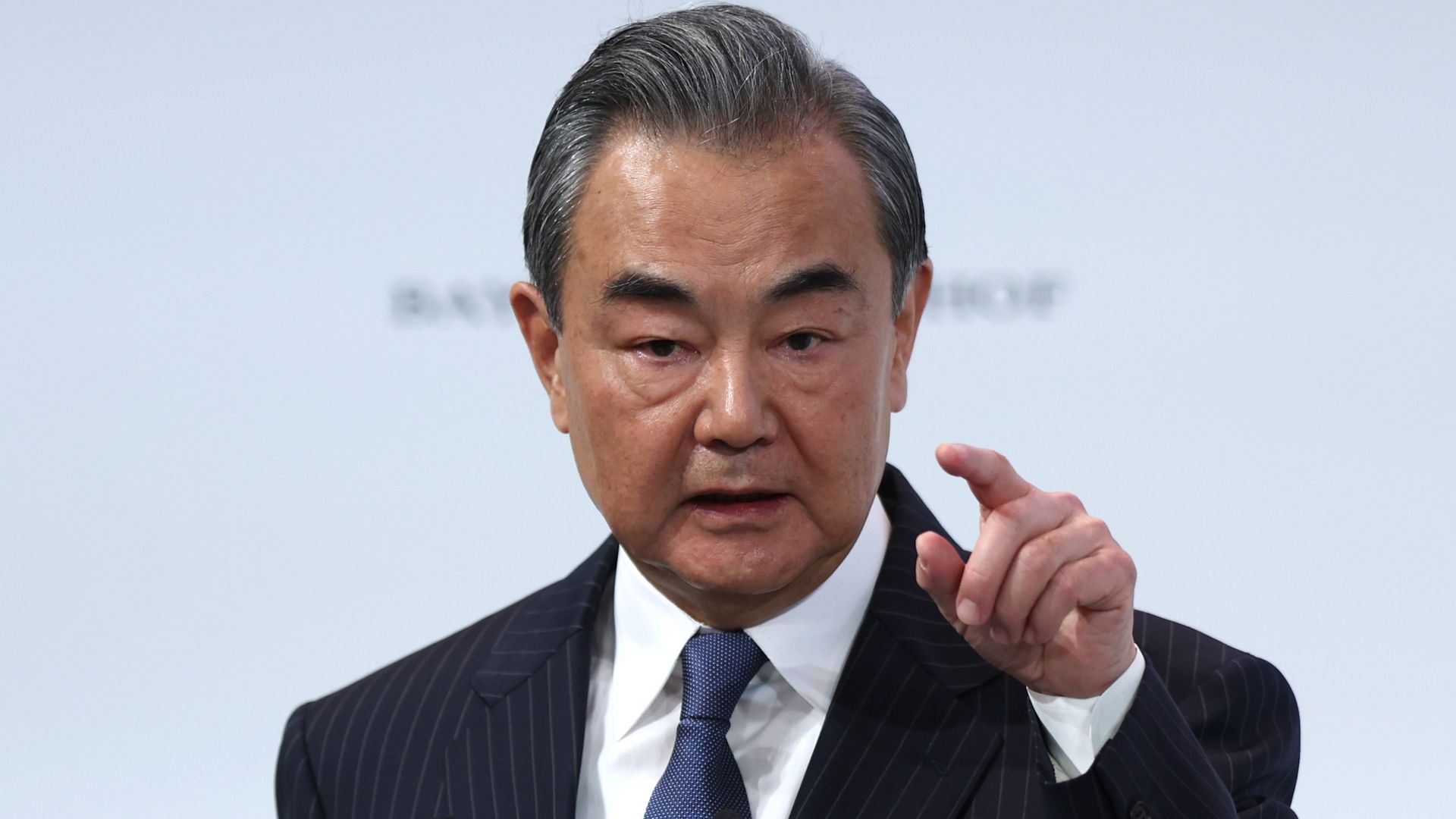 MUNICH, Germany — Wang Yi, China's top diplomat, called the U.S. reaction to the balloon incident "absurd and hysterical" in his remarks at the Munich Security Conference on Saturday.
Why it matters: The incident, which involved the U.S. shooting down what officials described as a Chinese government surveillance balloon flying in U.S. airspace, heightened tensions between the two powers and forced Secretary of State Tony Blinken to postpone his planned trip to Beijing.
What they're saying: Wang said China made it clear to the U.S. that the balloon was a civilian unmanned vehicle with limited navigation capability that blew off course.
"We asked the U.S. to handle the issue in a calm and professional manner but unfortunately the U.S. disregarded the facts and used fighter jets to intercept the balloon. It was absurd and hysterical," he said.
Wang accused the U.S. of violating international treaties by using force against the balloon and said China filed an official diplomatic protest.
"Are we going to start downing balloons from different countries all over the world? This incident doesn't show American strength but the opposite," he said.
Wang claimed the U.S. downed the balloon in an effort to divert attention from its domestic problems and added it is the responsibility of the Biden administration to fix relations.
The other side: The U.S. said the balloon was a "clear violation of U.S. sovereignty and international law."
A State Department spokesperson earlier this week said China "has repeatedly and wrongly claimed the surveillance balloon it sent over the United States was a weather balloon and to this day has failed to offer any credible explanations for its intrusion into our airspace and the airspace of others."
President Biden said that he expects to speak with Chinese President Xi Jinping, but did not provide specific details on when that may happen.
"I hope we can get to the bottom of this," he said, adding: "I make no apologies for taking down that balloon."
What to watch: Blinken is also attending the Munich conference. According to several sources, the State Department wanted to use the event for a bilateral meeting with Wang.
Go deeper