Kari Lake loses appeal to overturn Arizona election results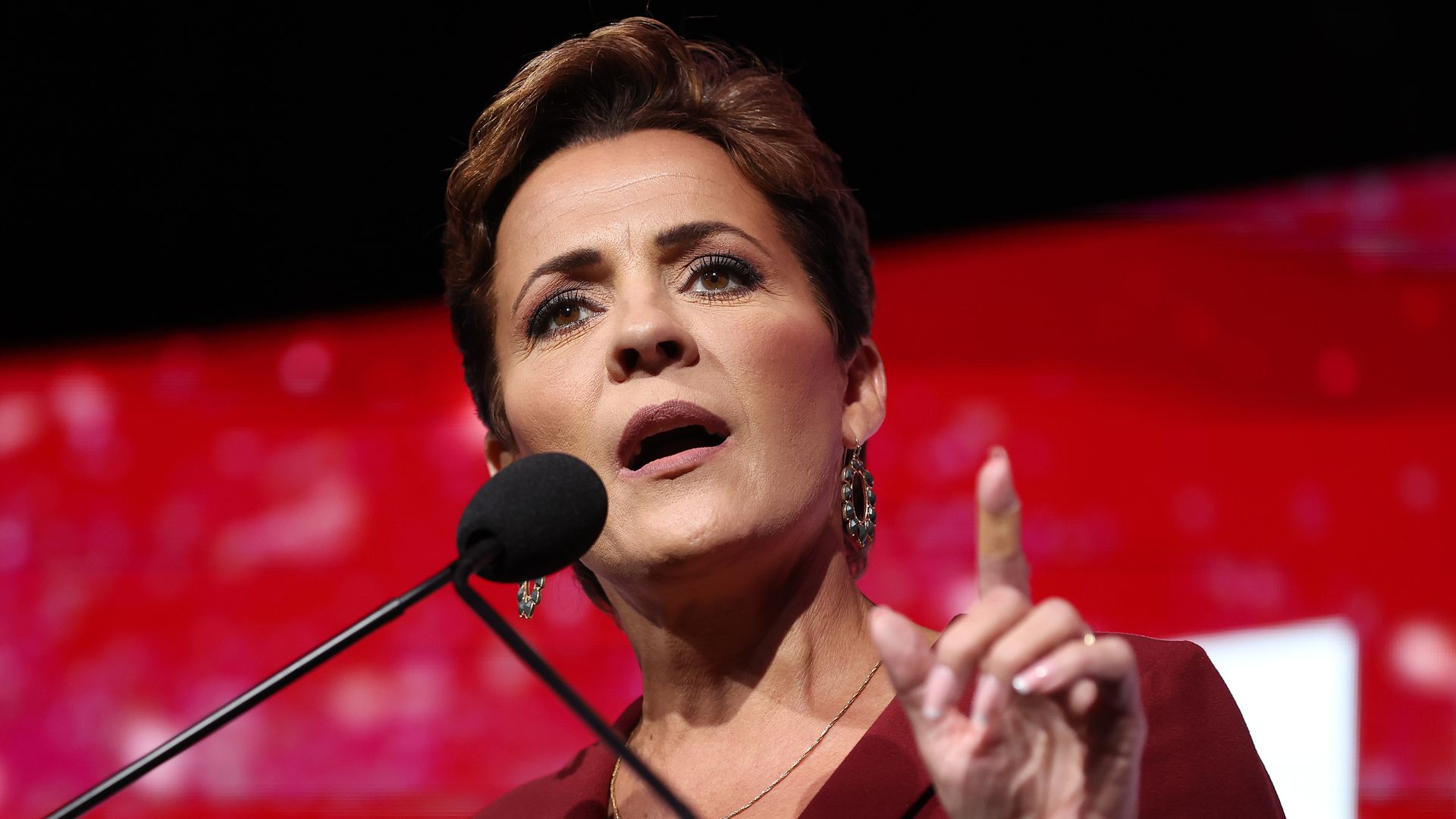 An Arizona appeals court on Thursday rejected former GOP gubernatorial candidate Kari Lake's bid to challenge her defeat in the state governor's race.
The big picture: The ruling is the second one against the Trump-backed former candidate who has refused to concede, claiming problems with printers and tabulation machines in the midterm elections despite failing to provide evidence.
Even before the election, Lake said she would challenge an unfavorable outcome.
Driving the news: The Arizona Court of Appeals wrote in its ruling that Lake failed to present evidence that voters whose ballots couldn't be read by tabulators were unable to vote.
"Lake's arguments highlight Election Day difficulties, but her request for relief fails because the evidence presented to the superior court ultimately supports the court's conclusion that voters were able to cast their ballots, that votes were counted correctly, and that no other basis justifies setting aside the election results," the opinion states.
Lake responded on Twitter later Thursday, saying she will appeal again and take the case to the state Supreme Court.
"I told you we would take this case all the way to the Arizona Supreme Court, and that's exactly what we are going to do. Buckle up, America!" she said.
Flashback: Lake lost by about 17,000 votes to then-Arizona Secretary of State Katie Hobbs, who was sworn in as governor in January.
Go deeper