Sen. Fetterman checks into hospital for clinical depression treatment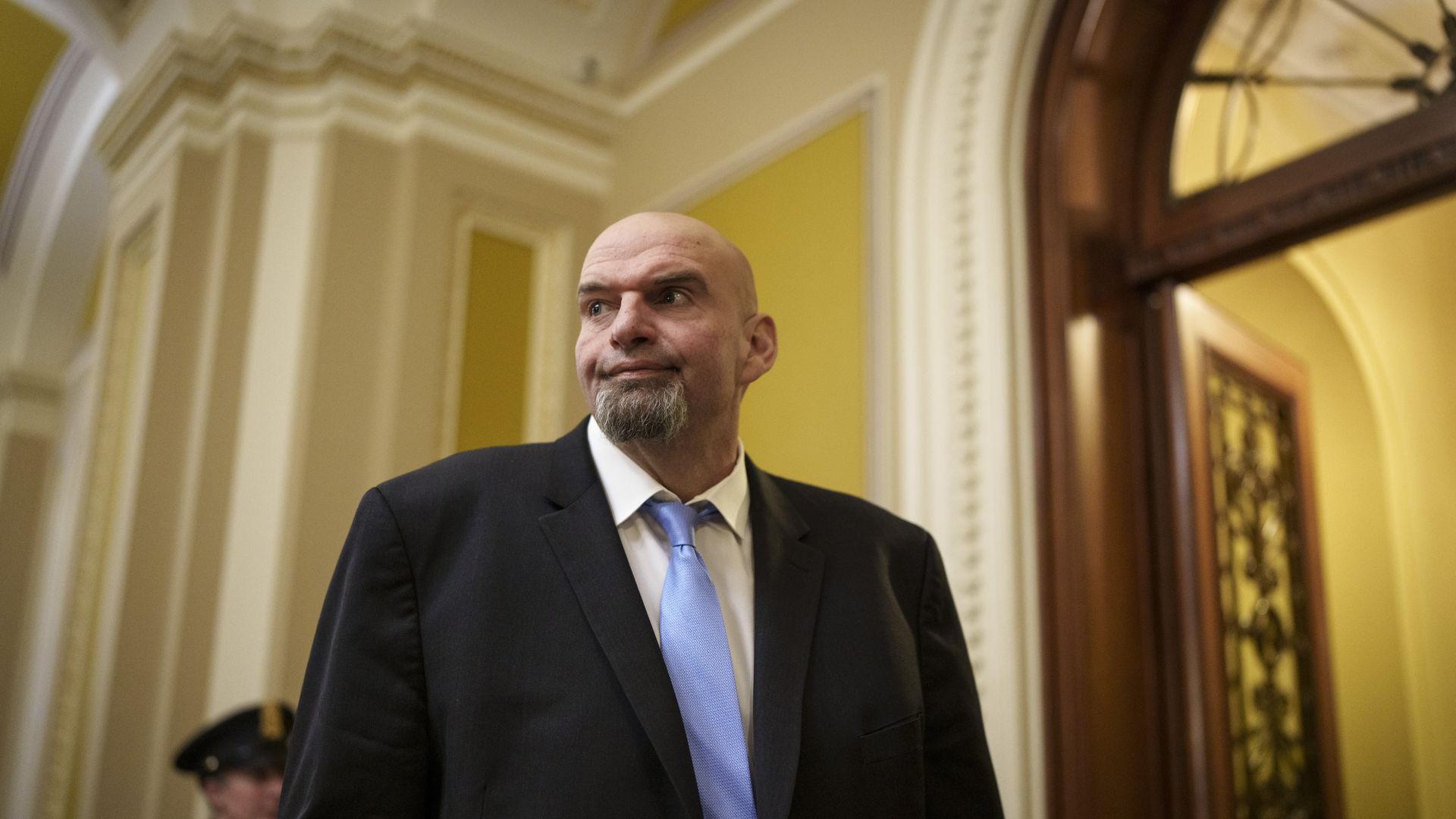 Sen. John Fetterman (D-Pa.) checked himself into Walter Reed Medical Center on Wednesday seeking treatment for clinical depression, his chief of staff said Thursday in a statement.
Zoom in: Fetterman was "recommended inpatient care" at Walter Reed and is receiving treatment on a voluntary basis, per chief of staff Adam Jentleson. "After examining John, the doctors at Walter Reed told us that John is getting the care he needs," Jentleson said.
Fetterman has experienced depression "off and on throughout his life," and it "only became more severe in recent weeks," Jentleson said.
Fetterman, who won his first term in the Senate during the midterms, has been facing health challenges since his 2022 Senate campaign.
His staff has previously described the toll that Fetterman's recovery has taken on him.
"What you're supposed to do to recover from this is do as little as possible," Jentleson told the New York Times in a story last week.
But Fetterman "was forced to do as much as possible — he had to get back to the campaign trail. It's hard to claw that back."
His wife, activist and philanthropist Gisele Barreto Fetterman, said Thursday: "After what he's been through in the past year, there's probably no one who wanted to talk about his own health less than John."
Fetterman's victory in Pennsylvania after a historic race saw Democrats flip a key seat and ultimately retain control of the Senate. He previously served as the state's lieutenant governor and the former mayor of steel town Braddock.
The big picture: Politicians rarely speak about their own challenges with mental health.
But some recent examples include:
Rep. Ruben Gallego (D-Ariz.), a veteran of the war in Iraq, who lives with PTSD.
Rep. Seth Moulton (D-Mass.), another veteran of the war in Iraq, who lives with PTSD.
Sen. Tina Smith (D-Minn.) has disclosed her experience with depression.
Rep. Alexandria Ocasio-Cortez (D-N.Y.) has shared that she sought out therapy after the U.S. Capitol insurrection.
Smith commended Fetterman for seeking treatment in a statement on Twitter Thursday: "In the short time I've worked with John Fetterman, I've been struck by his resilience and heart. John is doing exactly what he should do."
Context: Depression is one of the most common mental disorders in the U.S. About 8% of all U.S. adults had at least one major depressive episode in 2020, per the National Institute of Mental Health.
The NIMH estimated that in 2020, around 66.0% of U.S. adults with a major depressive episode received treatment in the past year.
Editor's note: This story has been updated with additional background.
Go deeper