Corporate communicators activate on Twitter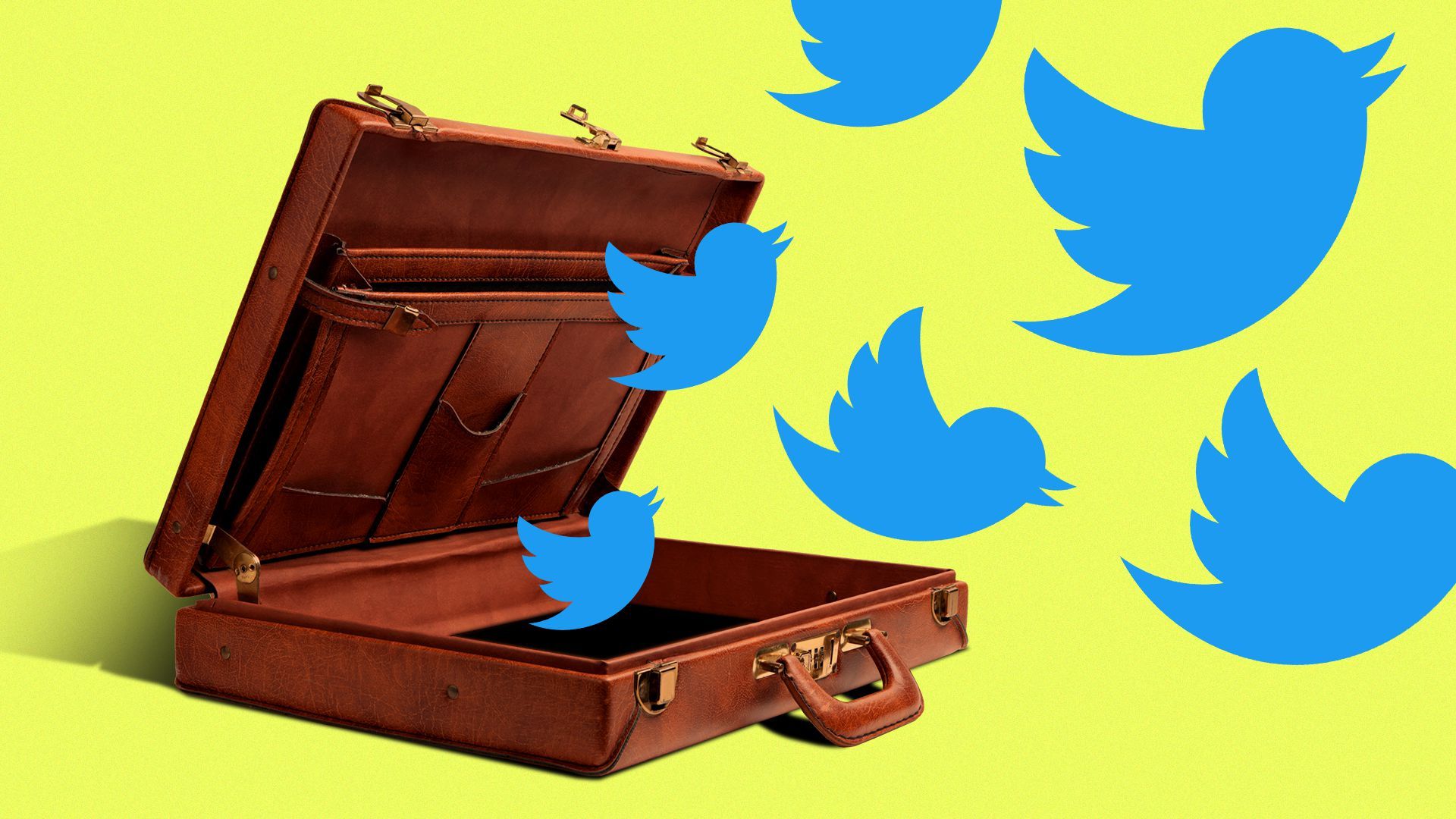 Top communicators are increasingly taking to Twitter to explain, persuade and clap back on thorny issues.
Why it matters: While many in politics have been taking this approach for years, it's a new strategy for corporate communicators who typically opt for strategic silence.
Driving the news: Activision Blizzard's new head of corporate affairs, Lulu Cheng Meservey recently raised eyebrows with a series of tweets directed at the Federal Trade Commission (FTC).
In a thread viewed more than 1 million times, she made the case that the breakout success of HBO's "The Last of Us" was proof the FTC didn't need to block Microsoft's $69 billion Activision bid to preserve game industry competition between Sony and Microsoft, Axios' Stephen Totilo reports.
What they're saying: Meservey believes that being more direct, more transparent and speaking plainly is key to addressing these complicated regulatory or corporate issues.
"Probably going to do more like that," Meservey tells Totilo regarding the Twitter thread. "If there are things that we think people should know about, we should just go ahead and say it out loud."
"People are not accustomed to companies speaking directly and bluntly, and so it comes off as a campaign or a shift. But [no one on my team] has the direction or the instinct to lay low. ... We want to actually talk as much as possible — that's our job."
It's a tactic Frank X. Shaw, Microsoft's chief communications officer, has also embraced.
Zoom in: Binance's chief strategy officer Patrick Hillmann is known for his sharp-tongued tweets but believes it's the most effective way to engage with the crypto community and push back.
"Crypto Twitter is fascinating because it's vitriolic yet highly revealing," Hillmann tells Axios. "A lot of our users pay attention to crypto Twitter, so we mandate that everyone on our team does too."
"When a news story comes out that I really don't think got it, and I'm worried that that's going to become a narrative, the quickest way for me to respond is to just push back on Twitter."
Yes, but: This spin approach must be endorsed internally at the highest level.
"I adopted [this strategy] from my CEO, who is also very aggressive on Twitter — and it just works," says Hillmann. "It doesn't mean we're always right, but it does mean that sometimes journalists see it and say, 'Let me just dig into that a little bit more,' which helps."
Perhaps the most aggressive executive is the chief twit himself, Elon Musk, who reportedly boosts his own tweets to garner more influence and is known for playing fast and loose with business-related posts.
"I recommend communicating a lot on Twitter," Musk recently said at the World Government Summit. "I would encourage CEOs of companies, legislators and ministers to speak authentically and explain policies. ... Do your tweets yourself to convey the message that you want directly."
Between the lines: If you want to grab the attention of journalists, Twitter is a good place to start.
94% of U.S. journalists use social media for their jobs and the vast majority favor Twitter, a Pew Research study found.
Yes, but: It's not an effective way to reach the general public — only 13% of whom regularly get their news from the platform.
To bridge the gap, the tweets need to be interesting enough to become news stories in and of themselves.
Meservey's "The Last of Us" tweets generated 21 stand-alone articles and attracted more than 650,000 readers, according to Memo readership data shared with Axios.
The bottom line: If you have the stomach for it, bold communications directed at specific reporters or niche audiences can be an effective way to garner attention, push back on a narrative and sway public opinion.
Go deeper