Pence to fight "unconstitutional" subpoena in Trump probe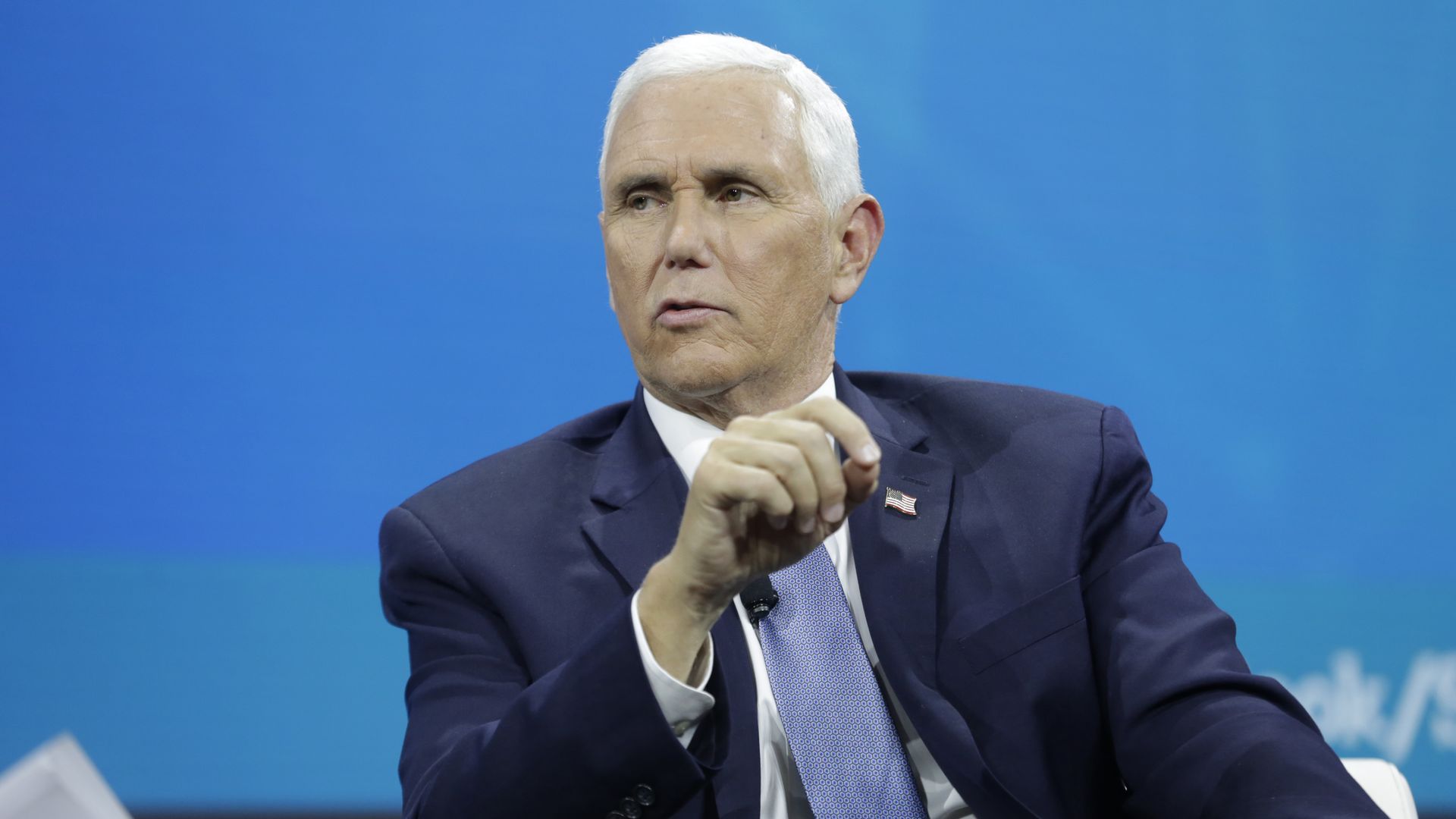 Former Vice President Mike Pence said Wednesday that he would "fight" the subpoena from the special counsel investigating former President Trump's actions during the Jan. 6 riot.
Driving the news: "I think it's unprecedented and it's unconstitutional," Pence said to reporters in Minneapolis.
Background: Pence was subpoenaed last week by special counsel Jack Smith following months of negotiations between the former vice president's legal team and federal prosecutors.
It was not immediately clear what information special counsel Jack Smith was seeking in having Pence appear before the grand jury, though it is related to the investigation to the Jan. 6 insurrection.
What he's saying: "The fact that no vice president has ever been subject to a subpoena to testify about the president with whom they served makes it unprecedented," he said. "That's not my fight."
Pence reaffirmed his belief that "Trump was wrong" and "reckless" during the Jan. 6 riot, and endangered everyone at the Capitol.
He said it's "wrong to establish a precedent where a legislative official could be called into a court by an executive branch."
The former vice president urged for the separation of powers and said he is prepared to take the matter to the Supreme Court if necessary.
Go deeper